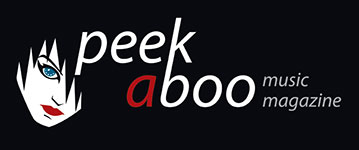 like this interview
---
BURTON C.BELL (FEAR FACTORY, ASCENSION OF THE WATCHERS )
'It all comes from my head – whatever I'm feeling, whatever I'm thinking of.'
27/06/2020, Danil VOLOHOV
---
Although being the vocalist of Fear Factory, Burton C. Bell joined very different artists over the years. And Ascension of The Watchers – the project he co-founded alongside with John Bechdel is something completely different than what he did before.
Of course, if you, just like me, used to observe the rise and popularity of Fear Factory – you'd be confused with the direction Burton chose for Ascension of The Watchers. His voice is not only an accompaniment to distorted guitars and deep sounds of sneer drum. But something that leads you, though the sound-labdscapes of John Bechdel.
Burtons' approach has never really changed – with each project, each record and song he tries to be maximally honest with what he thinks and feels. And just like most artists – to disclose his hear for the listeners. To make them feel what he feels – following his words.
In the interview for Peek-A-Boo Magazine, Burton C. Bell told us about the musical environment of L.A, and his approaches to writing lyrics, about George Orwell and science fiction, about the evolution from "Soul Of A New Machine" to "Demanufacture", about the concept of "The Industrialist" and his work on a graphic novel, about his love for photography and his sources of inspiration.
You've been growing up in a quite creative environment with your mother making you discover different kinds of music. And various activities you've been taking part in – for example, singing for Huston Orchestra. What led you to discover these things ?
Well, for me…My love for music started when I was a child. Being exposed to music as I was growing up – my mother and my father being playing different types of music as I was growing up. Also listening to radio all the time. Listening to the music of that era, growing up with music. My mother was into classical music. As well as show tunes – Broadway plays or movies. My father was into classical music and country music of that time. So I heard a lot of that music. And the radio – AM Radio. Just what was popular at that time. I started singing in church chorus when I was very young. Like – seveneight. Then I was singing in school chorus in elementary school. Then I stopped singing in chorus and started playing music – in a school band. We played for football teams. We played for events like awards etc. Preparing football kind of stuff – I was playing percussion. Sneer drum. Xylophone. Cymbals. Like you'd see in orchestra. I did that for a few years. Still love playing music – band-music. But I still was listening to the radio. I would listen to it all day long. Whenever I was at school – I was just listening to music.
Was there a particular moment when you made this decision to become a musician ?
I remember myself, walking down the road on a bright sunny day – not praying…But just wanting to be the musician. "I wanna be on stage! I wanna be performing! I wanna be famous!" ( laughs ) I knew as a kid! As I was going to school, I always knew – I would never have this typical job. I would never be 9 to 5. Never be in a suit and tie. Yes, it was going to be a working job. But I wasn't studying to be "in a job" – where I have to be in an office. I knew that wasn't for me early on. And that dictated the school I went to. As a college person, I decided to go to art-school. I did an art school for a year and half – and I dropped out. While I was working in art-school, I was still listening to the music, going to concerts. I mean, I was going to concerts since I was a kid. But I started visiting more concerts, hanging out, listening to music…It was up to 1989 when friend of mine and I decided to move to California. We were living in Washington D.C. – across the country. I had do plan! I moved to L.A, because I wanted to be a writer – among all the things. I wanted to be a writer. I wanted to write stories and novels. After moving to L.A, I started hanging out in coffee shops, reading my poetry…One day I just got invited to addition. A friend of mine wanted me to do that – to have me in his band. It was a band of friends' of mine – we used to live together and then – we started a band called "Hateface". But that feeling of wanting performing, wanting singing, wanting to be an artist, always been inside of me and this urge has driven me in my whole life. How I would live. My heroes were musicians. I wanted to be like them. I wanted to do what they did. So that's always been inside of me. And still…I think that feeling…It's right here. Right, in the center of your chest. It's polling you! It has been polling me to do the things I need to do. So it's more of a drive than a want.
Right now, you're continuing your work in the context of Ascension of the Watchers. But with Fear Factory, would you say that these projects are different kinds of your personality ?
No. I think it's one and the same. Like any artist, as your art involves you become more into what you're doing mastering your skills in what you're doing. Your personality will shine through your art. And when we started Fear Factory – I was angry young kid. Fighting the world. And the concepts of man vs. machine was something I always been in, something I've always followed. Pretty much after reading of 1984 by George Orwell. And then – reading "Animal Farm" and reading more science fiction. That's where my heart was, that's where my personality was, that's where my thoughts were about. Fighting the machine. And the machine to me is the government. So my punk-rock background of anti-establishment threaded its way through the concepts of Fear Factory. So these concepts have always been there. [Ascension of ]the Watchers is more spiritual side. However, this spiritual side has appeared in Fear Factory songs – throughout life of Fear Factory. Songs like "Big God"…It's questioning. Not necessarily religion itself. But spirituality. Religion is the machine altogether, I also fight against. But spirituality is something, I think is important for everyone. So it's something I have incorporated into Fear Factory. But [Ascension of] the Watchers is not all about spirituality-side. So therefore I became a writer in a sense of not writing novels but writing stories – these albums are stories for me. They all are incorporated in what I'm trying to express.
Could you please tell me a little bit about the coming Ascension of the Watchers' record ?
The album we're about to release being making for ten years(!). So the last album was released on John Bechdels' label – 13 Planet Records. And a lot of time has passed. I've been writing this record for 10 years. Recording demos, working with artists – alongside with John. And I also brought Jayce Lewis from the U.K. A young artist. And does a lot of his own. But this album been in work for 10 years. Now it's time for it to be released. The title…Right now it's Stormcrow. And it's going to read as an ancient manuscript. Here's the backtrack: Ascension of the Watchers was inspired by the book of The Book of Enoch. That's where I first read about the Watchers. It's really inspired me. And I really related to these angels perusing life on Earth. I really got into that in a sense of a man being a fallen angel. To find that love again that he'd lost in Heaven. So it's all spiritual nature. But it's also a story – at the same time. So I have a written story going through and read with the lyrics as a story. Mostly like I did but much longer story. And it reads like an ancient text of the manuscript.
We started doing a Pledge-campaign. Pledgemusic-campaign. Even though it was successful, we never got the money because that platform went bankrupt ( laughs ). They used to take money from bands like [Ascension of] the Watchers and smaller bands. And they were supporting larger bands like Tool or Guns N' Roses. After that I borrowed the money to actually complete the record – to record it, to mix it. So we could finally get this done. I believe that people gonna love the music we recorded for this album. It's obviously not Fear Factory BUT there are a lot of elements in it that are Fear Factory. Such songs like "Therapy For Pain" or "Pisschrist" or "Descent" –those were not much Fear Factory songs but they are Fear Factory' songs. So we took that style and made it our own. I can see a lot of fans enjoying it! But it's worth everyone who'd listen to it. And I hope finding the new audience as well!
Being a young teenager you used to move quite a lot, and live in very different places. In particular, I want to focus my attention on Washington and Los Angeles – where you moved after that. How much did the musical environment of these places affect you creatively ?
When I was living in Washington D.C. – across the country. It's where the government is ( laughs )! I was going to school, I was 18. I had moved in house. I was working in a record store – full-time, going to school and going to night clubs to see shows. Then I dropped out of school and I was just working in record store, working in clubs, going to concerts all the time. Music was my life. Music was all I wanted to do. It was very important for my creativity. I was finding my way through art. In Washington D.C. was a very famous club, called 930 club – I was going all the time. It was night club I practically worked at, playing the music I was into. More goth, post-punk, modern-rock – Fields of the Nephilim, The Sisters of Mercy and The Mission, Bauhaus – that kind of stuff. I would go to shows all the time. No matter who was playing. I just wanted to see live-music. So first time I saw Swans – I was 16. And it was even before I was going to college. That was the first time I saw Swans. I was living in Huston. And that show just impressed me. Just made a mark on my being. The next time I saw them – I was 18. It was "Children Of God" tour. They were playing one of the heaviest shows I've seen in my entire life. I was…upfront stage. They were just so loud – I vomited (laughs)! The base was so intense. I was so close to stage so it was literary rattling my insights! Not a good luck! But that's my memory!
Dropping out of school, pretty much made a decision what I wanted to do in my life – music. Writing and music. In 1989 I moved to L.A. I was 20. L.A. scene was changing. I wasn't into metal and hair-bands. But I found other areas in L.A. where the music was more into my style and taste. I was going to a lot of underground shows. But I also was going to a lot of rock-shows as well! There was a new emergence of rock-music coming to – in Los-Angeles scene at that time. I remember seeing Tool in a very small venue. Very small venue! I remember seeing Rage Against The Machine, Helmet. Lots of bands before they got huge. But that's why I got involved…Hanging out with these people who invited me to audition for them. A lot of industrial bands like Crash Worship. Ministry, was like the industrial scene. That was my scene, that was what I was into. So It started incorporating towards my style and my lyrical content. My lyrical content was always anti-establishment and fighting the system – back then. That's where Fear Factory started ( laughs ).
Once you compared each song and each release of yours with different chapters of one book. It's quite a good metaphor. Speaking about your recent release– "Genexus", could you please tell me, what was so special about this particular chapter of your book ?
I think after a lot of re-arrangement within Feat Factory "Genexus" finally found its footing again. Between "Archetype" and "Genexus" there was a lot of re-arranging going on. There was a lot of uncertainty in type of music. But I think, "Genexus" found its footing again. And the true nature of Fear Factory – what it meant and was going to be. I think "Genexus" was a good record. There was a lot of aspects about it. It was a very professional album.
Most of musicians describe their work saying that they just follow the sounds in their head. With Fear Factory, you've always been combining different ideas. That's what made your creativity so interesting. "Replica", "Linchpin" – these are good examples of what I'm talking about. But what helps you to understand what the song really needs ?
When, I listen to…for instance new Fear Factory song is writing. There is keyboards, there's nothing! Just guitars and drums and bass. When I listen to it – I listen to melodies in my head. Cause, whatever the guitars are doing – there is a melody there. And I re-create the melody that flows within me. That's where idea comes from. That's where it comes from – from the idea or title. As I listen to the song, I feel the melody come out of me. When I create the melody, all keyboards come after that. So I pretty much create the melody for Fear Factory. Whatever is it my head, the style of music comes through into my explanation of the song. It all comes from my head – whatever I'm feeling, whatever I'm thinking of. The melody comes through.
Speaking about your history, it's impossible to avoid "Demanufacture". Nowadays, 25 years after the release. And it seems that for Fear Factory, at that point of your career, all the pieces were ideally put together. Christian joined the band as your bass-player, and your long-term cooperation with Rhys Fulber started at that point. But more importantly – "Demanufacture" became the first conceptual record of yours. So it is about natural evolution and progression or this particular fact was influenced by certain events ?
With "Demanufacture" the concept came after point. The album came out after a "Soul Of A New Machine" – it as growth period. It was an example of our primordial existence. When we leant writing songs together. And coming up with new ideas. Coming up with form of what we wanted to be. When we came to "Demanufacture" we started writing music: "Ok! Finally we had the idea of what we want to achieve!". We didn't bring Rhys [Fulber] until the start of recording. And therefore he was able to bring his style, his influences into what we wanted to achieve. Anything I was writing about was influenced by the time we were living through in Los Angeles. Being broke, touring the world, seeing…We were touring the world when there were actual boarders. We used to get through boarder checks – getting off the bus, being checked, being considered as citizens that may or may not be using drugs, living in L.A. during Rodney King riots. When Los-Angeles was just massive! Just a warzone! And living through that. Living through earthquake, losing home and being practically homeless. That's where the lyrics came in. After recording of everything and getting it done – there was a six-month process of recording and mixing. We had to do it twice! Because, the first recording – the label wasn't into it. As well as me and Dino, actually. A lot of shit happened. So we had to go back. When the album was finally finished – mixed, mastered, label had it. A friend of mine in the label, who did the press asked: "Hey! Can you write a description of what each song is about ?" – I was like: "Hm…" – I sat down thinking: "I won't write a description! I'll write a story!" And that's where the concept of "Demanufacture" was born. I pulled it all together and created a story – cohesive story of the whole album. I brought the album together and created the concept of man vs. machine – some kind of sci-fi story. I wrote the story, send it to the label. And that was just released to the press! That's how the press knew about it! Being given the story I wrote. So furthermore, I made sure that the story I wrote was in "Obsolete" album in its own!
And if we'll get back to the roots. 31 October 1990 – Fear Factory just played your first show…
That was the day we got together and started writing songs. We didn't play our first show until six months later – until we decided we wanted to start doing shows. So it was from 6 to 8 mounts before we started doing shows.
Was it a hard period for you – being a young band and looking for some possibilities to find your listeners ?
No. When we started playing shows – we had a lot of friends in the scene. They invited us to play shows. And we played backyard gigs in South Center of L.A. or East L.A. or we played warehouse gigs in Downtown. We weren't playing proper club-shows because our music wasn't heard in Hollywood scene at that time. It wasn't until a friend of mine, who was in a band, playing gigs in Hollywood put us to one of their shows. That's when we first started playing Hollywood. Hollywood was like: "What the F*CK is this ?!" (laughs)
No one hasn't heard anything like that in Hollywood scene – until we started playing. That was pretty amazing. But when we started writing, we had our own little spot in South L.A. – we'd rehearse three of four times a week. We were pretty dedicating. Pretty well to make it happen. We were just writing songs. Getting together, writing songs so we could start playing live. So we had that place for four years. That's where we worked a lot.
Getting peoples' interest wasn't difficult cause once people start hearing it they were: "Yeah! That's cool!" we had people started hanging out with us as we've been rehearsing or writing. We had people bring all their friends to see these shows. And so…People just started getting into. Even though we weren't really fitting in east L.A. death-metal scene, they still liked us cause we still were pretty f*cking heavy ( laughs ).
Most of your albums are conceptual works – for example "Mechanize" or "Obsolete". While writing something, do you try to tie the general idea within certain plot, or it's more like following the general theme and develop it a little bit within each next song ?
Well, the concept is always there. Man vs. machine. When I read - I read a lot, I write terms I find interesting. Make notes. Highlight. Put down words that fit into scheme and the concept of what Fear Factory is all about. So when we start writing I look through my notes and think: "Oh! This word fits the feeling of this song!" – so I just keep the word, I just study the words and my lyrics comes through that. When the album is finally done – I keep the concept of what fear factory should be. When it's done – the concept is done. It's like: "The story is there!" – I just put it together.
And while writing something – do you always have a visual image of the things you're talking about ?
I do! Movies are playing out my mind. Whatever I'm feeling – I see it in my mind. I write it down and I make it work. Put into poetic form. But yeah. I visualize words, I visualize sound.
As far as I know, among the things you're working right now are the graphic novel and the series of photographs. How did you get to this kind of activity ?
I've always been an artistic person. And always been involved in art – my whole life. Not just with music. But taking photographs my entire life. I've been involved in art-program since elementary school. Art programs in elementary middle-schools – I've always been artistic. I've always been taking pictures or drawing paintings. In high school I was taking art-classes and going to museums –just in my whole live. I got into art-school after I won a grant. So I was able to go into school. It's something I've always had. I've always been visual. Even when I listen to other peoples' music, I see something in my mind – that whatever music is playing, I see the movie in my mind. Driving down the road, listening to music I see the landscape going into what I have in my head – transposing into visuals. Photography was my first love. The way to see the world how I see it. The way to tell the story in the pictures without saying any words. That's to me what arts all about.
If we'd speak about graphic novel you're working on now. You decided to visualize "The Industrialist" novel. But among all Fear Factory albums – why did you choose this one in particular ?
Cause The Industrialist was an actual character. All the other albums – there were no characters. Just conceptual album of time-period of world invasion. But The Industrialist was an actual character. It's like: "This makes for good protagonist!" or depending on what side you're on – it may be antagonist. The industrialist is actually the first character I created. I believe I wanted the graphic novel. So we did the first one. And now I'm working on a follow-up.
But at that point, why did you decide to create this character ?
Em…There is no really good way to explain! Inspiration…I don't sit down and think about doing it. It just came to me! Whether it's a sign from universe or something. It all came to me one night. And I just started writing. "Ok! This is how it's gonna go!" (laughs ). There is no way to explain the inspiration. We're touched with the idea. And it starts from there…
"Obsolete" became another significant work of yours. The plot itself was inspired by such novels as "The Boys from Brazil", "Brave New World" and "1984". And with it, you focused on the events itself…
I've always been a fan of science fiction. I've been reading science fiction starting from a very young age. And it was until, like I said – I read George Orwell. And how everything seem so important…It all started making sense to me! I started seeing connection. And being at that age in my life, when I read "1984", I started making connections with the story and real world. That's when I realized that science fiction writers just taking what they know, seeing the world as it is and moving forward understanding upon it. That's what I wanted to achieve. Just to move forward describing world in a different way.
Creatively, can you say that your approach is the same while writing a song or taking photographs ?
Each medium has a different approach. And for instance – if I'm writing a song, I have my guitar, I sit down the piano. And I have a little melody. There's a melody in my head – already, that I'm trying to work out. Though the guitar, piano. Once I find the melody on instrument, I started playing more. Working though the melody, finding the notes. Finding the right carrying of notes. How's that works with me. The sound that's coming from my soul. That's what I'm trying to achieve writing a song. This is what I'm feeling! These are the vibrations coming from my fingertips. So you're actually hearing what my soul hears. When it comes to lyrics or words…So obviously, I write better at night. 'Cause, I had no distractions. I just sit alone…I don't know how to describe it. When the words and ideas are come to me – I just start writing them down! I always write journals. In these journals, there are things I come back to, touch upon getting that again. So it's a collaboration between my mind and my knowledge of words that comes together to create a story, to create a lyrics. To create a picture in words is what the photography is. The photography is tries to create words from a picture. Tries to create emotions from a picture. Trying to create a feeling, to capture a feeling. And the words are what I'm trying to capture from that image. And the music I what I'm trying to capture from the vibration. So it works hand in hand. For me it's all about releasing what's inside of me. For instance, that's how my stories come out, that's how my lyrics come out. With photography…I have the idea of what I want to achieve. And pretty much, the most of my photography is landscape-type-of-photography. I have an idea of where I wanna be. I have an idea of the right time, have an idea of what I want to capture…Just being there, walking around, finding the right image to capture. And I don't have a digital camera! I take my photos with a classic 35 millimeters. So it's just one shot. One –two shots and then – I move on! So having a knowledge of the camera and having a knowledge of how you instrument works is the great help. A lot of times I'm hoping: "God! I wish this would come out!" – cause, I'm not able to see. Luckily, most of the times they do come out. But captures these words though imageries, capturing what I'm feeling, what my heart is…That's the nature of my entire artists endeavor. To capture a moment, emotion, a moment of time when you can actually feel something having ability to convey that to others – that's the secret of art. That's the secret of music. That's the secret of words…That's what we all are trying to do. To convey what you're feeling. And if do it right – people understand.
Right now, we all are living through very difficult times. And I don't want to put the accent on coronavirus. I'd just say that one of the noticeable features of this period is that artists stopped touring. And all the new releases are coming through Bandcamp. A few years ago everyone was talking about technological crisis, and now we can say that in such difficult situations, technologies are saving us. Do you consider this being the next big step in the evolution of musical business ?
Well, music business is evolving no matter what. This crisis is creating the problem for all touring musicians including myself. However, as realizing music – I don't think it's changed. Band still releasing music through technologies and internet. The problem is the fact that everyone could make and do it makes it much more difficult to actually find the good music. Also the fact that the percentage of royalties that artists get is still very unfair. Because, the internet was never included in royalty rights acts that was written in 1940's. So these technologies come and we're unable to write out own royalty right. Which benefits the company and not the artists. So releasing music through technology now – yes, since we're in our homes, have our phones and computers – listening to music and watching shows still not benefit the artist. What artist is going – he's just keep his name out there. Keep exposure being unforgotten. Like: "Hey! We're still here ? Here is my music. And he's something new!"- that's the only exposure benefit. I don't see other benefit from playing music online. This crisis will subside. Like all crisis had. This is not a new crisis in the world. But the new crisis for the modern world. This will subside. And the world would go back to normal –relatively normal sense. When people would come to play together, seeing live-music. Seeing live-music again. Until they'd change the copyright laws that's the only way artist will be able to survive – by touring. No one is really forced to go to shows when it's online. Not the best way to see a concert ( laughs ).
Danil VOLOHOV
27/06/2020
---