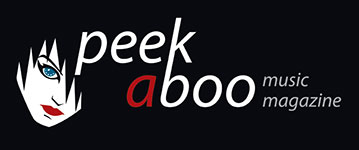 like this interview
---
DAVID THOMAS (PERE UBU)
"When you achieve that timelessness, even for a few seconds – it's beyond description!"
07/03/2019, Danil VOLOHOV
---
It's always interesting to speak with musicians after they finish their upcoming work. Especially, if we speak about Pere Ubu. The band which became synonymous with the terms "alternative" and "underground music". After 40 years of being on stage David Tomas decided to sum up all his background with the new album from Pere Ubu. "The Long Goodbye" (out this summer through Cherry Red Records) is gonna be the most extensive longplay from Pere Ubu. Full of experiments, as it would become the last chapter for current Pere Ubu – before they started the new one.
In this interview for Peek-A-Boo magazine, the lead singer of Pere Ubu – David Thomas told us about "The Long Goodbye" and timelessness in his creativity, about new ways of work and "Ray Gun Suitcase", about the start of his creativity and the last 40 years on stage.
You just finished your work on the new Pere Ubu album. I'm happy to congratulate you on this! Could you please tell me about your recording session – how it was?
There is no such thing as "recording session". There is a process. After the last album was finished, we did tours and all that stuff. After that…in a way, I wanted to finish. I mean, Pere Ubu reached the point where we have to take another step. Or it's gonna decay. So I determined that we're gonna start a new chapter. Over the course of 40 years, I've done this three or four times. Where I just ripped it all up and started again. It soon became clear to me that I was going to finish the project we've been working on for 40 years. All the story-lines. All the themes. All of the narratives. I was going to conclude and finish. So the way that I thought of doing this…when you've got all these super oil tankers out in the ocean it takes 50 miles to turn them around. Pere Ubu is like that. It takes 50 miles to turn them around. One thing I've been working on for a number of years – is the way musicians approach music. And the thing I became very dissatisfied with is…musicians see things as an accumulation of parts. They have their part. The other guys have their part. And you put these parts together. That's not to me how the song has ever been. The song is a unique slice of time and space. It has its own laws. It was its own creator. It has its own metaphysics. And a song is not a collection of parts. I don't want musicians to play the parts of a song. I want them to play a song. A song has no parts. It is in itself a wholeness. A gestalt. I figured to turn these things around and start an entirely new chapter so it was necessary to establish the groundwork. I started recording myself. In my studio. Using my own…talents…and I thought I'd just do a couple of songs. That turned out into one, two, three, four, five songs. Soon I had ten songs. I played them for our soundman and he said: "Oh…this album is done! You can put it out!" (laughs) I said: "No, it's not done. It's not a Pere Ubu record, yet." So I gave it to the musicians. And I said: "Look, I know that it's a different way of doing things now. But that's where we are now. We're on a different way of doing things. I want you to approach these songs with the idea that…nothing you do is important! The song is not dependent on what you do! The song EXISTS! It is! Now! So compose! Don't play a part! Compose your contribution!" And they took that pretty well! I kept on saying: "It's not up to you. You don't have to do anything! If you'll come to me and say: "I've got nothing to play on this!" – that's fair enough! That's ok! But, what I want you to do is whatever you contribute to be something…if it's five seconds but it's perfect – that's all I want! If it's twenty seconds, it's a minute or a whole song – its fine! It has to be perfect! It has not just be there. Because you've got a song to play. And you started the beginning – you go though till the end. You have to make, to enter this time and space continuum of this particular song. And find existence there! That's the story of this album!
Your previous "20 Years In A Montana Missile Silo" had major electronic influences created by the synthesizers. How do you feel trying something new each time?
Well, I don't sit here and think: "I've got to do something new with each album!" But I'm also a person that's not satisfied. Every time I do something, all I see is what's wrong with it. Artistically speaking, my entire life is one massive failure. And that's why I keep working! Because I want to get it right one of these days! So, it's not that I try to do something new. I just want to get it right. I just try to do one damn record that's it, that I like, that's good, perfect, that's what I want and I can't do better. I don't listen and think: "Oh, I should have used another take…" (laughs). So part of that process, is that I analyze what I've done and I think about a way to achieve my goals better!
And what do you feel each time finishing your work on a record?
Oh…What do I feel ? ( laughs ) I don't know! I've just gone through the process! I kind of hope that I haven't screwed it up! I just feel sort of nothing. I think: "Ok! That's done! Now what ?" I'm always thinking about "What's next ?" – I don't look backwards. I don't sit here and think: "Oh! Everything is going well!" or "Everything is great!" We inherited this magnificent vehicle and I thought to myself: "Oh, I'm gonna get this thing out of its state and see what It can do!" – and I open that baby up. I push that pedal to the floor. It was satisfying! I was driving through the wilderness. After a while there is an "Exit" sign on a freeway, saying "Satisfied City – Exit – One mile". I think to myself: "Yeah, I'm going to get to Satisfied City and get a house, settle down…and be happy doing something normal! I always wanted to work in an office or superstore. Or maybe I can get myself a little office supply store and sell paper clips…" But then I see the road disappear over the horizon. I see the road disappear over the next hill. And I've got to know what is over that hill. I have to know! So I drive on! I cross the great continent. Now I'm at the point when I'm looking down the road to the hill. And see the road disappear. I'm 65 years old. The road is running out for me. I don't have much road left. I know that the end is coming. And I can see the end now. When you're 20 – you don't see the end. When you're 30 – you don't see the end. When you're 40, 50 you kind of began to think: "Hmmmm, maybe there is an end. But I'm at the point when I can see the end. It's really clear. So I've just got more to do. I still haven't started my major process which is to reconfigure classical music. I always wanted to go and rewrite classical music. The rules and the forms. I should have studied mathematics because I know that the main problem with mathematics and physics and science is the notion of there being a zero. Of being a zero and being an infinity. So I need to prove mathematically, that these things are illusions. They don't exist. But I don't have time anymore. I've given that one up. So the things that I can do…I'm pushing the pedal to the floor now. That's all.
You have always being saying "I'm not a poet" about yourself. But your becoming an artist took place during a wonderful period of time…when garage rock changed its form and the ideas of the beats still were real. Which of these phenomenon influenced you the most ? Or as Robert Frost said, did you always try to choose "the road not taken"?
Oh, that's true – I'm not a poet. I'm a person that tells stories. I quickly learnt that the best way for me, to tell the story – was the sound, the music and words combining with those elements. Cause there are three things music, harmony, all that sort of stuff. Rhythm and things…the sound that is synthesized and the words. The thing that obsessed me from the beginning was to be able to create the form that would be able to reflect human consciousness. Human consciousness is not expressed in normal ways of playing music, for instance. Human beings don't think the way people sing. That was the first thing that occurred to me, back in the 70s. After I decided that I'm gonna be the singer…cause playing guitar hurt my fingers (laughs). When I was determined that I'm gonna be in a band I went out, bought an Epiphone Hollow Body and started playing it. I sat in my closet playing guitar. I hurt my fingers. After a couple of weeks, I thought to myself: I'm not a guitar player! I'm gonna be a singer! (laughs) So when I decided to be the singer, I began to think about what the hell singing is! I quickly determined that singing had to reflect consciousness in a way consciousness expresses itself, feels etc. I came out with the set of rules, that I thought was a logical way of processing. I stuck to those rules for a while. And then I began to evolve the rules. So I'm not a poet. I tell stories and I think about what I do and I try to do it better. The good thing about human consciousness, trying to describe it, trying to be accurate with it is pretty limitless…it's wide open!
Once you compared the career of a musician with riding a bicycle. In connection with this I'd like to ask you about your pause in the 80s. How hard it was for you to return on stage and was it hard to record "The Tenement Year" for Pere Ubu?
No. I never left the stage. There is a gap in Pere Ubu records. But during that period I recorded four records for my solo work. And did all sort of things. Back in 1980-1981 I determined that I achieved a certain number of goals. My solution to the things was to strip it all and start a new thing again. So I thought: "Ok, what I have to prove now is I can stand on stage, alone. Or maybe with one or two people. And perform." I put something together. Something that basically was me and my horn player. For a while it was Ralph Carney, then Lindsey Cooper. Then Lindsey Cooper and Chris Cutler. I established that paradigm. "I'm capable of standing on stage. With almost nothing, performing in a meaningful way". Then I began to build the band around particular notions. Of the way, music should be. One of that period ended up in The Pale Boys. Which was all about this idea, that a song is the best the first time you do it. Once you try to do it again, you'll open up the work to error. All the sudden things can be right and wrong. When you're just making a song with musicians that you have no idea about…you're still composing a song. Not just going and making noise, slapping guitars…you're composing a song in real time from nothing! Once you do that, there is no error. There is no right or wrong in that moment. In a flourish of a moment, there is no right and wrong. So from one point, the life of a song is full of error. "Oh, that's not as good as…version! These chords are not as good as the first time we did them! The last time we did them! We need to fix that…" which is fine. It's the process. Something that works fine. It's fine, it's brilliant. But at the same time, there is something that is missing. Which is that flouriish of the moment, where everything is on fire. And you're existing in a moment. And you're open to everything. Things can be achieved, they can only be dreamed of…so when I began my solo-period, I tried to put together groups of musicians, who can operate in that way.
Pere Ubu was always maximally independent as a band. In the late 90s – early 2000s you continued your work. It was the period when lots of artists didn't get to the Millennium crisis and just broke up. But I'd like to speak about "Ray Gun Suitcase" – on the record you returned to experimentalism of such albums as "Dub Housing". Could you please tell me, what affected the sound of this album?
Well, actually "Ray Gun Suitcase" is full of very radical recording techniques. "Ray Gun Suitcase" was recorded without microphones! There are no microphones used in that process! That was something that I wanted to achieve. I talked to my engineer – Paul Hamann. He invented a bunch of substitute microphones. We tried to use door microphones at one point. But that was not successful at all (laughs)! We were trying to turn almost everything into a microphone and see what it would do. One of the reasons – I don't like EQ. I don't like EQ-ing something. All sound created is equal, it's created by its creator – the person with certain available rights. As a form, it shouldn't be distorted. Obviously, you had to use EQ. But at that point, I was trying to come up to the recording process which…the sound, that had no transience between then. So I used substitute microphones. Or junkophones, as we called them. That was on a record with a certain band, each recording in upper mids and lower mids. And another one…if I wanted a thing to sound in a certain way, then I would balance various junkophone versions of it. So it became the thing I wanted to hear. There was a main thing on that. We never really returned to that process. It was really something I should have kept going with. But that's always usual (laughs). When you get to the next record – I wanna do this, I wanna do this, I wanna to the other.
"Ray Gun Suitcase" became a turning point in your creativity. Firstly, because it became the first Pere Ubu album produced by you. How did you come to this kind of activity?
Eh…cause somebody had to do it! As we were putting the album together, at that point Scott Krauss, the drummer, said that he didn't wanna be the drummer anymore. He wanted to be the keyboard player. I said: "Scott, we don't need a keyboard player. We do need a drummer! Blah Blah Blah" he said: "Ok, well I quit". At that point we were just going into the studio where everybody was panicking. "What we gonna do?! What we gonna do?!" I said: "Don't worry!" cause what I wanted to do – to record the album track by track, give Scott six months to think about what he's gonna do and at the end of six months if he'd said "Ok, I'm gonna blah blah blah" – I'd say: "Sure, here we go!" Everybody else was going nuts. So I said to them: "Look, just do what I say. Follow me. Trust me. This is gonna be good". In the meantime, of course, we were doing this entire junkophone thing: "LA-LA! LA-LA!" But don't worry about it! It's gonna be fine!" So that's how I started producing. There was nobody else who was gonna do it. Everybody panicked. I was sitting and saying: "Hey, we got the work to do! Let's get on with this!"
How you can describe your new album and what name did you chose for it?
The new record is called: "The Long Goodbye" which you may recognize from the Raymond Chandler novel. Which is part of the process. I mean, Pere Ubu started with a Raymond Chandler's pastiche called "hard darkness" that sign of fiction that Raymond Chandler, Thompson and all these guys established in all these sort of detective, noir stuff. It's all through Pere Ubu. I mean, it's over and over and over. One of the reasons is that for the last 40 years I've been telling one massive story. It's like a novel. It's like "War and Peace". But instead of writing it down on pieces of paper it's codified into how many albums there are, at this point. I don't even know. How would I describe it ? It's a very different record in a lot of ways. It's very electronic. Some people even say it's techno…(laughs)! I don't understand that at all! For instance, the teenage daughter of one of my friends, I played it to her cause I wanted to get a response from someone out of my age group. And she said: "Oh, this is a techno record!" I said: "What?!" so I don't know about that! It's very electronic. It's a very unified story. It's one story. One contained piece. From beginning to the end. It's rapid. It's only purpose is to conclude all the songs. All those songs through 40 years. It ties it all together in a little package saying: "This is what it all means! Here it is! THIS is what Pere Ubu means! THIS is what we've been doing for 40 years!" So it's sort of "Here you go!" People ask me but from now and on I don't have to do interviews, so if you want to know what Pere Ubu is about you should listen to this album. Cause it's black and white. It says what it's all meant.
Is "The Long Goodbye" gonna be your last album?
No! It's the last album of Pere Ubu for now. Pere Ubu is gonna be different from now on. But that happened with "Ray Gun Suitcase". It happened with this, with that with the other. It's a certain point when you have to move on. The next record – I haven't began to think about it. It's certainly gonna continue the theme of how musicians approach a song. This notion of playing a part in the past. I'm not interested in going back to that. So all musicians have adopted that notion. They aren't bored with it. They went along with the way I ask them to approach the record. They did a really great job delivering the goods. And I'm really proud of them all and our work together. It's really special at that point. So what is next ? It's a little early to start on that question…I mean, I literally just finished this. I began to have ideas. I began to think. The time goes on and I began to breakdown what we did in this one, where the next logical step is. Cause each album is a step into not quite darkness. But it's the step into dim light. When you take a step, there is more revealed. It's less dim in a moment. There is another road that comes in here! "Oh, look! We can do this! Look at this over there! We can try that!" so that process will began in probably about three or four mounts.
When you started your career people were describing Pere Ubu as an extravagant and shocking band – for lots of reasons. Just stepping outside from the theme and speaking about shocking artists I'd say that 10-15 years ago it was Marilyn Manson but nowadays he has become something normal. And speaking about you, people still use epithets "extravagant" and "shocking" so what's the secret of Pere Ubu?
What's the secret (laughs)?...What's the secret ?...Eh…the secret is so obvious that it's impossible to tell you how obvious it is. The secret that there is no secret (laughs). The secret is it's just a bunch of people from a town in the Midwest. We got together, we started to think and started to create together. We started to build something and make something. And instead of trying to make something that was like something else we allowed it to be what it wanted to be. Pere Ubu is what it wants to be. There is nobody directing Pere Ubu. I'm not directing Pere Ubu. I don't make the rules - I enforce the rules. There are rules in Pere Ubu. I didn't make them up! So there is no secret. It's just keep going, keep looking and pushing you. Always push. Never be satisfied. Don't sit there thinking: "We've got it made!" And at the end I can't stress enough the importance of the moment. Finding the moment and existing in a moment. Not ahead of their time. Nobody is ahead of their time! The best you can ever hope for is to be in a moment. Brilliant musicians, master musicians can achieve it in…maybe 20 seconds a year. It's like I used to say about Jordan, the basketball player. When he left, when he jumped its like suspending in air. It's like what athletes say: "At a certain point, time slows down! Everything slows down!" And I know what they are talking about because with the master musician you can achieve points when time doesn't stop. But it slows way-way down. But these are only ever moments. You never achieve it for very long. It's always out of your grasp. It's always just ahead of what you can grab on to. But there are points when I'm on stage, I hit one of those patches. I'm singing a line. The line can be: "The dog has fleas!" but the amount of time is going like: "Ttthhheee dddoooggg hhhaaasss fffllleeeaaasss" – I'm singing a line but when I'm singing a line time slows down so much that I'm thinking about dozens of another things, like a chorus for a next song. But that's why I keep doing it because, when you achieve that timelessness, even for a few seconds – it's beyond description. There is nothing in existence like it. That's why you come back – cause I want that! And it's always just a little ahead of what you can achieve. So you keep going!
Danil VOLOHOV
07/03/2019
---