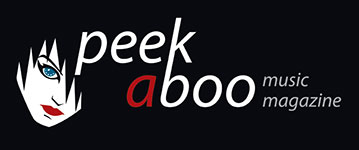 like this interview
---
ERATO
As Sinatra sings : regrets we had a few, but then again too few to mention...
23/05/2011, Didier BECU
---
Saturday, 4 June, is a date you have to remember as the Australian goth legend Ikon is coming to Belgium (Beveren). Also present will be intens and Erato, a goth-rock band that's been around for 17 years. It's time for a real chat with the latter.
Please introduce us to Erato....
For over 15 years now we go by the name of Erato
All this time we've been having fun. Sometimes we may have made some fuzz, but most of the time we just made music. We write songs.
We play. We rock! Yes, you can write that down : Erato rocks! (laughs)
You are doing your thing for something like 17 years, that's the age of a teenager!
Fuck man, has it been that long? On the other hand, at gigs or parties we still meet other bands or fans who have been around for even longer. (Laughs) So it doesn't feel like 17 years.
What started off as some guys who wanted to play some music together has become something far more…uh…
You know, as cheesy as this may sound, Erato has become a hugely important part of my life. Everyone involved, and that's not just the members of the band, but also their wives and girlfriends, their children, some true fans and the two best and most loyal roadies in the world Jan & Coutte, are all a bit like family.
We also meet on non-musical occasions. We invite each other to our parties and celebrations, we help each other out around the house….we can always count on one another and not just on stage. That makes Erato something unique, it gives life to this band. It has brought us together and it keeps us together. And I truly believe you can also hear this in the music we make.
What's your opinion about the scene? Has a lot changed?
Over all these years, we've been through a lot. We've been through some great times, we've been through rough times. We have been respected by many and spit out by others. We have seen a lot in our little black Belgian scene… and I believe that, although nothing stayed the same, nothing's really changed. I don't even know if that's a good thing or a bad.
But we never really cared about what happened around us. We just did what we thought we should do. We wrote the songs we wanted to write at the time. We made our choices and accepted the consequences. And as Sinatra sings: regrets we had a few, but then again too few to mention. You know, we just did it our way. And i guess we will always continue to do so.
You do have a goth-rock sound, but still you're original…
Glad to hear you say this! Because I don't believe our music can be pinned down to just one genre. Because to speak in all honesty, we get a little bored when we read a review where, once again, we are compared to the Sisters of Mercy… Don't get me wrong: it's a compliment because the Sisters are, or were, the greatest goth-rock band ever and I am a huge fan. So of course we are influenced by their songs. And yes, we wrote some songs that were inspired by their typical sound. But if you keep comparing our music to theirs, you either don't know shit about music or you never took the effort to listen to our records.
I mean, there's a lot of other bands out there that, compared to us, are almost exact copies of the Sisters' sound, and yet, they never get compared to them in reviews… Hey, wait… maybe this means we might just take it as a huge compliment! (laughs)
That said, I think we just want to translate the sounds from our youth (Sisters, Bauhaus, Joy Division, Virgin Prunes, Fields of the Nephilim, Killing Joke, The Cure, …) into today's era. I think we write alternative rock songs, which, with those spontanious influences, mostly refers to the nostalgic new-wave, goth-rock and post-punk sound of the eighties.
Let's be honest, for bands like yours, it's almost impossible to find a record deal these days…
Let me state the following :
First : it never was Erato's core-business to sign some major record deal. And it still isn't now. We are who we are and we do what we do because of the music we make. We just want to make music man! And we want to take this music live on stage to an audience. To do so, we have never needed a record-deal these past 17 years and I believe we never will.
Second : listening to the radio, seeing concerts and buying CDs has convinced me of the fact that being signed by a record-company does not necessarily mean you make honest, quality music. Being signed is not a sign of quality! It's a shame some people think it is. To those I would like to say: it is not! (silence) I don't expect those people to listen, because they have proven that it's just what they cannot do. (smiles)
Third: of course, I think it's a pity that it's nearly impossible nowadays to get signed playing the type of music we do. Not because we don't belong to the happy few that do, but we have to admit we miss out on a lot of promotional issues without a record company to support us. And it might just be one of the reasons why we've never been on the bill of festivals like WGT Leipzig or Mera Luna for example… Still, what's most important to us is the audience's appreciation and if this audience tells us after our gig at Gothic Festival Waregem last year we could easily earn our place between the bands at those festivals, it sometimes makes me wonder why we never found an entry there before…
To ask it more directly: do you still sell CDs these days?
Not to repeat myself: to make music, play gigs and sell records you don't need a record deal. Of our latest album NAIVe, we sold aproximately 400 copies by now. And we pressed 500. (smiles)
I agree that's not really platinum, but still…
Thanks to Wool-e-shop and Ash from Dead By Dawn we are able to reach an international audience. Through i-tunes we also spread our music to the world. We occasionaly receive mails from Brazil, Russia, Poland or Argentina, for god's sake! That's amazing isn't it?
But the CDs we sell after a gig make me the most proud, because these are the sells you've really been working for. Those people were convinced by our performance on stage. We touched something in them that made 'em walk to our merchandising stand, put some money on the table and buy our record. That is still the best feeling, even if you only sell 5 CDs on a night like that.
We sound far too bitter, so perhaps we can talk about plans for a new album…
Well, the last few months we mostly spent our time getting used to the new line-up. Tim (drums) en Johan (keyboards) had to be worked in. We worked on a new setlist and many old songs got new arrangements. We took a lot of time to work on our live performance, but recently we have started writing again.
As a result, we already have three brand new songs ready. Our main focus this year will be playing live gigs, but meanwhile, we would like to write some new material now and then. I won't give you a release date at this stage, but I can promise we won't make you wait another seven years! (laughs)
You like black things. Why is dark beautiful?
Black makes me slim! (smiles)
Actually I really am a hard-headed optimist who enjoys life.
But in the arts, literature or music, I always tend to go for the dark stuff. I don't know why exactly. I think the dark side of life, the pain of being, anxieties and insecurities, it's all just far more interesting.
Within all that darkness lies the true beauty of life I guess.
What are all these rumours Erato and Peter Slabbynck from Red Zebra?
As a matter of fact, Erato and Peter Slabbynck, or Red Zebra, are two totally different stories. It is a fact that, after Peter Slabbynck and the musicians of Red Zebra went their seperate ways, Peter Slabbynck wanted to continue Red Zebra with other musicians. While searching for some good musicians who have a feeling for new-wave and (post-)punk music he stumbled upon Jacques (guitars) and Tim ( Drums). When they got asked to join Peter they accepted. So now two of Erato's musicians are mercenaries in Peter Slabbynck's new band.
Erato, for its part, continues to go its own way. With Tim and Jacques, of course. It does not mean we aren't proud of Tim and Jacques. We see it is a token of appreciation for their achievements with Erato. Let's face it: Tim and Jacques are just two great musicians who hopefully will get a chance to show what they are made of to a wider audience.
However, their priority remains ERATO. They even canceled a gig with Red Zebra because of a rehearsal with Erato!
That made me proud. Just as well! (laughs)
What's the best record of all time and why?
Damn that's a hard one… I would say impossible…there are so many… but if i had to pick just one i would say : NAIVe.
It's a great disc from a little band who call themselves Erato. You can buy it at the Wool-e-shop or at Dead By Dawn or at one of the band's gigs of course! (laughs)
But hurry, because it won't stay the greatest record ever for long…
Erato's next album will be even greater! (smiles)
With whom wouldn't you mind being trapped in an elevator for 8 hours and what would you do then?
Um...Jezus… must i think of someone spontanious right away?
Hmmm yes….
Well OK : with some big shot from some major record company. And we won't let the bastard go before he's signed us! (Laughs out loud!)
Soon you will be on stage with Ikon. What can we expect?
Actually we'll play as their support two times. The third of June we play with them in De Nieuwe Nor in Heerlen (The Netherlands) and the day after we play with them at 't Ogenblik in Beveren-Waas (Belgium). With a little more luck we would have played as their support in Germany. But due to the organisation we missed out on that party. It's a ptty. We were very eager and so was Ikon. Nice guys, by the way, those peeps from Ikon. Last time they played here, we kinda played as their support by accident.
Backstage we all got along quite okay and apparently the Aussies liked our music. So when they decided to tour Europe once again, we were asked to be their support for Germany, The Netherlands and Belgium.
There also are some secret plans to record a split single together, but nothing's decided, yet. I sincerely hope there will be a great crowd for the gig, because we are very willing to make a party of it. We've made a renewed set with some pleasant surprises. And of course Ikon always guarantees a good gothic-rock show.
Thank you!!!!!!
Didier BECU
23/05/2011
---
Zaterdag 4 juni is een dag die je maar beter in je agenda noteert want Ikon komt in Beveren spelen. Naast intens staan daar ook de Belgen van Erato op het podium. Vorig jaar nog op Waregem Gothic en nu op Peek-A-Boo.
Hallo, stel Erato even voor.....
Euh….hallo
Meer dan 15 jaar nu dragen wij de naam ERATO. Al deze tijd maken wij plezier. En somtijds hebben we wat deining veroorzaakt. Maar meestal maken wij gewoon muziek. We schrijven songs. We spelen. We rocken!
Ja, schrijf dat maar op : Erato rocks! (lacht)
Jullie zijn 17 jaar bezig, da's de leeftijd van een tiener. Hoe zie jij die jaren?
Fuck gast, da's wel al heel lang hé?! Maar soit, op optredens of feestjes ontmoeten we vaak andere bands of fans die zelfs nog veel langer meedraaien! (lacht) dus het voelt helemaal niet als 17 jaar. Tja, wat ooit begon als een paar gasten die samen muziek wilden maken is door de jaren uitgegroeid tot iets veel meer….euh,weet je, hoe melig dit ook mag klinken, maar Erato is een groot en belangrijk deel van mijn leven geworden. Iedereen die bij de band betrokken is, en dan bedoel ik niet alleen de bandleden maar ook hun vrouwen en vriendinnen, hun kinderen, sommige trouwe fans en de meest loyale en trouwe roadies die er bestaan Jan en Coutte, zijn een beetje famillie geworden.
We komen ook vaak samen buiten de muziek om. We gaan naar elkaars feestjes en vieringen, we komen bij elkaar over de vloer, we helpen elkaar bij verbouwingen…. We kunnen altijd op elkaar rekenen op het podium, maar ook ernaast. Erato dat is iets unieks, dat leeft. Het bracht ons samen, het houdt ons samen… Ik weet niet of het zo is maar ik geloof echt dat je dat ook hoort in de muziek die we samen maken.
Hoe ervaren jullie de zogezegde scene. Is er in die jaren veel veranderd?
Door de jaren heen hebben we veel meegemaakt. We hebben geweldige momenten gekend, we hebben zware momenten gekend. We werden gerespecteerd door velen, uitgespuwd door anderen. We hebben in deze scene heel veel gezien en meegemaakt… En naar mijn mening is niets nog hetzelfde en tegelijkertijd is er ook niks echt veranderd. Ik weet eigenlijk niet of dit nu goed of slecht is.
Feit is dat wij ons daar doorgaans niet veel van hebben aangetrokken. We hebben altijd gewoon ons ding gedaan, hebben de songs geschreven die we wilden schrijven. We hebben onze keuzes gemaakt en leefden daar altijd naar.
Zoals Sinatra zingt : regrets, we had a few but then again too few to mention! We did it our way : En ik denk dat we dat ook altijd zullen blijven doen.
Jullie hebben wat men noemt een gothic rockgeluid, maar ik hoor toch een groep die er zijn eigen ding met gedaan heeft, niet?
Blij je dit te horen zeggen! Ik geloof niet dat je onze muziek in één hokje kan plaatsen. En ook al vinden we het een compliment, toch zijn we het een beetje beu steeds te moeten lezen dat onze muziek wordt vergeleken met The Sisters of Mercy. Versta me niet verkeerd : The Sisters zijn/waren dé grootste groep in zijn genre en ik blijf een zware fan. Het spreekt vanzelf dat we beïnvloed zijn door hun geweldige sound. ( ik luister met momenten naar niks anders!) En ja, we hebben zeker en vast nummers geschreven die geïnspireerd zijn op hun typische geluid.
Maar als je ons daarom steevast vergelijkt met The Sisters of Mercy ken je of geen reet van muziek of heb je nooit de moeite genomen om echt naar onze muziek te luisteren. Ik bedoel maar : er zijn groepen wiens geluid doorheen al hun nummers veel meer lijkt op The Sisters of Mercy maar toch nooit in reviews worden vergeleken met de vaders van de gothrock…
Of wacht, misschien betekent dit net dat wij het toch maar gewoon als een enorm compliment moeten nemen! (lacht) Dit gezegd zijnde (voor de laatste keer!) wij proberen het geluid dat ons in onze jeugd heeft beïnvloed ( Sisters, Bauhaus, Joy Division, Virgin Prunes, Fields of the Nephilim, Killing Joke, The Cure….) te vertalen naar goeie hedendaagse rocksongs.
Wij maken alternatieve rocksongs die, omwille van die spontane invloed die nu éénmaal in ons lijf zit, bij vlagen doet denken aan het nostalgische new-wave, gothic rock en postpunk-geluid van de jaren '80
Voor groepen uit de gothrockniche hier in België is het vrij duidelijk geworden...de kans op een platencontract is nihil. Vind je dat een uitdaging of gewoon een zeer triestige zaak?
Laat me daarover het volgende zeggen:
Ten eerste : Erato's core-business is niet het versieren van een platendeal. Dat is het ook nooit geweest. De reden waarom wij zijn wie we zijn en doen wat we doen is de muziek. Wij willen muziek maken man! Die muziek willen we ook live op een podium kunnen brengen. En om dat te doen hebben we nog nooit een platenfirma nodig gehad. En we zullen er ook nooit één voor nodig hebben.
Ten tweede : door naar de radio te luisteren, concerten te bezoeken en cd's te kopen ben ik ervan overtuigd geraakt dat een platendeal in de wacht slepen ook helemaal niet wil zeggen dat je goeie, eerlijke muziek maakt. Een platencontract is géén kwaliteitslabel. Veel spijtiger is dat veel mensen en programmatoren nog steeds denken dat het dat wel is. Tegen die mensen zeg ik : wel dat is niet zo! (zwijgt)
Niet dat ze zullen luisteren, ze hebben immers al lang bewezen dat ze dat nu juist niet kunnen! (glimlacht)
Ten derde : natuurlijk is het jammer dat het met dit soort muziek quasi onmogelijk is om nog aan een platencontract te raken. Niet zozeer omdat we dan niet tot het clubje horen van groepen mét platencontract maar vooral omdat je zonder hulp van een platenfirma wel een hoop promotie misloopt natuurlijk. Dat is mogelijk een reden waarom we tot op vandaag nog steeds niet op het podium van pakweg WGT-Leipzig of Mera Luna hebben gestaan… Dat voelt wel aan als een gemis ja.
Het belangrijkste voor ons blijft wel de waardering van het publiek. Maar als dat publiek ons na onze doortocht op bv. Gothic Festival Waregem vorig jaar bijna unaniem komt vertellen dat we ook op deze eerder genoemde festivals niet zouden misstaan begin je zelf ook wel eens te denken van : " ja, hoe komt het eigenlijk dat we daar maar niet binnenraken?"
Om een kat een kat te noemen, kunnen jullie de dag van vandaag nog cd's verkopen?
Wel om het nog eens te herhalen : om muziek te maken, op te treden en cd's te verkopen heb je geen platencontract nodig hoor. Van ons laatste album "NAiVe" hebben we in eigen beheer 500 exemplaren laten persen. Vorige week nog hebben we de doos met de laatste honderd exemplaren aangesneden! (glimlacht) Ok, ik geef toe da's nu niet meteen platinum, maar toch ….
Dankzij Wool-E Shop en Wouter van Dead By Dawn raakt onze cd ook op de internationale markt verkocht. En op dit lokale niveau loopt dat toch aardig. Ook via I-tunes wordt er toch aardig wat verspreid. Zo krijgen we regelmatig mails met complimenten over onze muziek uit pakweg Brazilië, Rusland, Polen of Argentinë godbetert! Da's toch fantastisch!?
Maar het meest fier ben ik toch op de cd's die we verkopen na een optreden. Dat zijn cd's waar je voor gewerkt hebt. Die mensen heb je overtuigd vanop het podium. Daar heb je iets bij geraakt dat hen de stap doet zetten naar onze merchandising-stand om geld op tafel te leggen voor jouw plaatje… dat is toch nog altijd een fijn gevoel hoor. Ook al verkoop je dan misschien maar 10 cd's op zo'n avond
We klinken echt wel verbitterd. Dus vertel eens iets positiefs : plannen voor een nieuwe plaat bijvoorbeeld....
Wel, de laatste tijd hebben we vooral gespendeerd aan het inwerken van Tim (drums) en Johan (Keyboards). We hebben een nieuwe set samengesteld en het was toch even aanpassen aan de nieuwe bezetting. Veel nummers hebben een nieuw jasje gekregen en we hebben veel tijd gestoken in ons samenspel. Sinds kort zijn we echter weer aan het schrijven. Ondertussen hebben we een drietal nieuwe nummers klaar. Dit jaar zal onze focus wel nog blijven liggen op live-optreden maar ondertussen werken we op het gemak aan nieuw materiaal. Ik ga geen datum plakken op de release van een nieuw album maar beloof dat jullie deze keer geen zeven jaar zullen moeten wachten! (lacht)
Je houdt ervan om met de zwarte dingen van het leven te spelen, is zwart dan zoveel mooier?
Zwart slankt af, en in mijn geval is dat gewoon erg handig! (glimlacht)
Nee, ik ben eigenlijk tegen beter weten in een verdomde optimist en levensgenieter. Maar in mijn kunst, literatuur of muziek grijp ik altijd naar de aardedonkere stuff. Ik weet eigenlijk niet precies waarom. Die donkere kant van het leven, de pijn van het zijn, angst en onzekerheden, het is gewoon veel boeiender denk ik. De nacht, en hoe alles er dan helemaal anders uitziet. Die berusting, dat fatalistische ook… goed en kwaad…als je genoeg kan relativeren en af en toe eens goed je kloten kan schuren aan de dingen dan kan je juist daardoor genieten van het leven. Dan is het leven mooi. Want laten we wel wezen : er bestaat niet iets zoals de zin van het leven. Het leven is onzinnig. En op het einde verliezen we allemaal. Maar af en toe eens een klein overwinninkje op het leven halen makes it all worth the while!
Ik ving geruchten op dat jullie samentroepen met Peter Slabbynck van Red zebra. Wat is daar waar van?
Samentroepen is hier een verkeerde woordkeuze. Erato heeft niks vandoen met Peter Slabbynck of Red Zebra. Het is wel zo dat Peter Slabbynck nadat hij en de muzikanten van de groep uit elkaar zijn gegaan besloten heeft om verder te gaan met Red Zebra. Om zijn groep verder te kunnen zetten was hij dus op zoek naar goeie muzikanten die voeling hadden met new-wave en (post)-punk.
Zo is hij uitgekomen bij Jacques (gitaar bij Erato) en Tim (drums bij Erato).
Hij heeft hen gevraagd of ze het zagen zitten om met hem Red Zebra verder te zetten. Tim en Jacques hebben deze uitdaging aanvaard en zijn nu dus ook huurling in de nieuwe groep van Peter Slabbynck.
Erato staat hier verder volledig los van en blijft gewoon zijn ding doen, mét Tim en Jacques, dat spreekt vanzelf. Verder zijn we best wel trots op onze twee muzikanten. Het is voor ons toch een teken van waardering voor hetgeen ze met Erato al hebben bewezen. Het zijn ook gewoon twee topmuzikanten die nu hopelijk de kans krijgen om ook aan een groter publiek te laten zien wat ze eigenlijk waard zijn.
Maar hun eerste prioriteit blijft ERATO. Dat hebben ze ondertussen al bewezen door een gepland optreden met Red Zebra te cancelen omdat anders een repetitie met Erato niet kon doorgaan! Daar ben ik ook wel best trots op! (lacht)
Wat is de beste plaat aller tijden en waarom?
euh… da's een moeilijke… een onmogelijke vraag zelfs….
NAiVe dan maar. Een schitterende plaat van een groepje dat zichzelf Erato noemt. Te koop bij Dead By Dawn of Wool-E Shop, of ook na optredens van deze al te vaak ondergewaardeerde band. (lacht) Maar haast je want binnenkort is het niet meer de beste plaat aller tijden…
Hun volgende zal immers nòg beter zijn! (glimlacht)
Met wie zou je het niet erg vinden om 8 uur in een lift te zitten en wat zou je doen?
Euhm, djeezes… moet ik hier nu zo spontaan een antwoord uit mijn mouw schudden?
Euh ja.
Ok dan : met één of andere big shot van één of ander platenlabel. En we laten die klootzak pas terug uit de lift als hij ons miljoenencontract heeft getekend! (buldert)
Binnenkort sta je met Ikon op een podium, wat mogen we verwachten?
Aah. Yes.
We staan twee keer met Ikon op het podium. Op 3 juni spelen we hun voorprogramma in De Nieuwe Nor in Heerlen, Nederland. En de dag erna staan we met hen in 't Ogenblik in Beveren-Waas in België. Met een beetje geluk hadden we ook nog hun voorprogramma kunnen doen in Zweibrücken Duitsland maar dat is omwille van organisatorische redenen niet kunnen doorgaan. Zeer jammer. Ikon had het graag gewild en wij ook.
Toffe gasten trouwens die mannen van Ikon. De vorige keer dat ze ons landje aandeden speelden we eigenlijk een beetje per ongeluk in hun voorprogramma.
In de backstage klikte het wel en blijkbaar waren de Australiërs ook onder de indruk van onze muziek. Nu ze terug aan een Europese tour zijn begonnen, werden we dus gevraagd om opnieuw hun voorprogramma te doen. Niet alleen in België maar ook dus Nederland en Duitsland. Bovendien zijn er plannen om samen een split-single op te nemen. Maar daar is nog niks concreet over beslist. Soit, ik hoop voor de organisatoren dat er deze keer een pak meer volk komt opdagen want het wordt een zwaar feestje. Erato heeft er in ieder geval zin in én er staat een vernieuwde set klaar met enkele verrassingen! En Ikon zelf staat natuurlijk ook garant voor kwaliteitsvolle gothic rock.
Een speciale boodschap voor de lezer zou kunnen zijn?
Euhm… (denkt na)
Kijk, een zebra heeft witte en zwarte strepen omdat een leeuw daarvan in de war geraakt. Een leeuw jaagt immers door een dier uit de kudde te isoleren en dan aan te vallen. De strepen van de zebra zorgen ervoor dat een individueel dier dat in de kudde loopt moeilijker te onderscheiden valt van de andere dieren in de kudde. De leeuw ziet de kudde als één geheel van witte en zwarte strepen… Dit wil dus zeggen dat gewoon een paar witte en zwarte strepen er voor zorgen dat een leeuw moeilijkheden krijgt om het individu te onderscheiden van de kudde. En dat noemt zich dan koning der dieren! Know what i mean?...
Ik weet begot niet waarom ik dit nu vertel maar geef toe : het is wel een speciale boodschap voor jullie lezers hé! En bovendien ook kei-interessant!
Euh, kei-interessant was het zeker! Bedankt voor dit interview.
Anytime Didier ! (glimlacht)
Didier BECU
23/05/2011
---