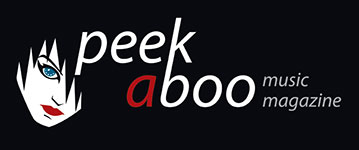 like this interview
---
ESSENCE OF MIND
The combination of Essence of Mind and Hell:Sector might be slightly odd, but what are you waiting for? Promotors, get in touch!
07/05/2014, Filip VAN MUYLEM
photos: © Mandy Privenau
---
As Essence of Mind and Hell:Sector got reviewed and Erlend Eilertsen is the one figuring in both bands, it seemed kind of logic to contact him … For Hell:Sector I got some answers back from Christian Paulsen. Both EP's got released around almost same time, a strange timing …
It might be a stupid question, but I' m always interested on how one comes up with a name and the philosophy behind it, so what 'Essence of Mind' means and stands for?
Heheh, it's not a stupid question at all. You know, it's not easy to find the right name, but when I came to Essence Of Mind it was no way back. It is really what everything is all about in my opinion. It can be anything, everything, or nothing, but it is anyway the most important question you could ask; what is the essence of mind?
You are from Norway, how hard is it to start up there and to keep going on nowadays? In the beginning lots of people referred to Icon of Coil and Apoptygma Berzerk when they first heard the band, but lately the sound is more and more changing, so how do you see it? I mentioned Linkin Park when I reviewed the 'Escape' EP, but the newest one is really something else (here I useTechnomancer).
I don't know if it's any difference in starting a band in Norway than from any other place to be honest, but we do have some great bands for sure. And it's natural that we are compared to other well-known acts from Norway. The way I see it is that the style of our first album could be related to Icon Of Coil and the second to Apop maybe, but I do believe we have quite a different sound than the bands you mention now. And our last album and the singles you mentioned just prove that we are both very diverse and really try to make our very own sound.
I run into your band via the 'Escape' EP, how are the reactions you got?
I really don't know to be honest. We got a lot of great feedback on the 'Escape' video, so we're quite happy, and the views is of course a lot more now.
The 'Hate' EP is really different from the previous one, was it on purpose? Is that how the new full cd will sound like?
We actually just thought that «Hate» would fit very well as a single, and as you mentioned, it's a little different than 'Escape'. I think you can expect a bit both styles on the album, but also some more club oriented and some slower ones. It will be quite diverse, that's for sure!
Can you tell us something more about the upcoming cd? Who will produce it, will there be guests on it?Most of the songs are more or less ready to be finished, but we might write a couple of more songs before choosing the right ones. It will be produced by me as usual, but both Christian and Hasse will contribute as well. It will be some surprises, but guest's? You have to wait and see.
You signed to Alfa Matrix, what triggered the fact that you signed there?
They believed in us, are nice guys and we having the possibility to have and artistic freedom. That's very important to me.
What is the best remix (so far) of one of your songs?
Oh, that's a tough one, as we have gotten some really nice ones over the years, as well as we have made some very good ones ourselves. But since you asked, I do think Xenturion Prime's remix of «Hate» was very good! Yeah I know Hasse is part of that band as well.
Who do you want to make a new remix and why?
It depends. I do have to turn down a lot of requests actually, but do enjoy making some for people I know, or have been working with somehow in the past, and of course acts that I like. I would really like to do some remixes for some totally different acts that could be awesome.
Both EP's got released pretty fast one after the other, was it planned like that?
it wasn't planned, but just happened really. 'Hate' was done quite a while ago actually, so it just was a matter of finish a single edit for it and get some great remixes for it. Christian had been working on his EP for quite a while, so when he finished it, it was about time to get it out!
After this Christian Paulsen jumped in as Christian is the one behind it. Erlend only contributes with some electronics and consulting.
Somehow you even got some time left to record something with Hell:Sector. How did that happen?Hell:Sector is a project I (C. Paulsen) actually started back in 2012. And the project's debut was the track God Saves which made it onto the Endzeit Bunkertracks Act 6 compilation by Alfa Matrix. Since then I`ve done a couple of remixes, made some tracks every now and then and played a couple of live shows. In January I decided it was time to release something. So I gathered some of the tracks and put together the "The Rise Of The Apocalypse" EP and released it through my own label Battlefront Records. Erlend (EOM) helped out on keys for the live shows and has also added some synth and FX to a couple of tracks and helped me with some advice when needed for the Hell:Sector stuff.
I loved the artwork, who is responsible for it?
The artwork was done by Nathan Winter of Industriarts Studio. I had some basic ideas for the cover and Nathan took it to a whole nother level. I get lots of great feedback on his work on the cover art, and are really impressed by the work he did.
Can I say that this might be another way of venting a lot of creativity and the will to look for new musical paths?
As Essence of Mind is Erlend's project when it comes to the songwriting and creativity, Hell:Sector is my creative outlet.
How come it was released on Battlefront Audio, can you tell us something more about this company? Battlefront Audio is my own micro label, studio and sound company, and "The Rise Of The Apocalypse" is the very first Battlefront Records release. Only time will tell if more stuff or other projects will be released through this label, but I think it`s very likely that the followup to "The Rise Of The Apocalypse" will be through this label too.
Is it right to compare this one with the Master of evil and living legend 'Suicide Commando'? Would it be a good thing to work together, one day?
Suicide Commando is one of my absolute favorite dark elector acts, and also one of my favorite bands. So of course the band has been a source of inspiration for me. I take a comparison with Suicide Commando as a big compliment. And of course working together would have be totally awesome and a big honor.
Will you go on stage with both bands in the near future or is Hell:Sector a more studio minded project?
I don't think it's very likely to see Essence of Mind and Hell:Sector on the same bill again as this projects are very different. But we shared stage on the very first Hell:Sector gig in Oslo and if someone will book both projects we're up for it. Even though the combination might be slightly odd. Hell:Sector is absolutely up for more live shows, so promotors: Get in touch!
What is your ultimate dream or your next big goal?
We do hope to get more known outside the so called «industrial» scene as we think our music do could fit a lot of different listeners. Besides that, it has to be making awesome music and do more touring! That's what it's all about!
Anything else to close this interview?
Thanks for your nice questions and for spreading the word about us!
Here are the reviews, just click on the hyperlinks:
More pics, click on the hyperlynk:
Filip VAN MUYLEM
07/05/2014
---