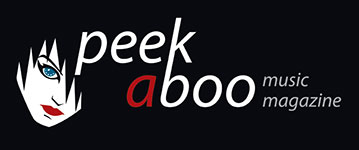 like this interview
---
EUFORIC EXISTENCE
Don't try to be original. Don't try to copy another. Just do your thing.
24/02/2015, Didier BECU
---
Euforic Existence is back with a brand new album. That already is a reason to interview this EBM-band from Belgium, and of course the fact that they are around for 15 years! Here is everything you wanted to know about Euforic Existence...
Hello Koen, as not everybody is aware of who and what Euforic Existence is, I guess you better start telling.
In the spring of 2000 I started experimenting with music. I wanted to create a harsch mix of industrial, EBM, and metal influences were always close. In a couple of years I did a lot of albums and side-projects, looking for boundaries I never found.
Then, in 2005, I started focusing on my family and so my activity in music was set to a minimum. In the summer of 2013 my best friend almost begged me to start making music again while we were watching Orange Sector live. I think he chose the right moment, because since that moment I'm very busy with Euforic Existence again. End 2013, I released the 10th album "MMXIII – IIIII0III0I – 2013", and now the 11th "Existence beating morality". If you ask me who we are, I have to tell you I'm all alone, but when going live, I get the assistance of my friend Frank Van de Brande.
Always liked the name, but explain it…it almost sounds like sarcasm!
That name goes back a long time… At the time when I chose it, the meaning could be found in "pretend to be the most happy person in the world, live outrageously and try to do everything people think you can't do, in extreme ways". The music project I started was an obvious example, since I knew nothing about making music. In the meantime I learned a lot, and I'm 15 years older. I have a lot more sarcasm and cynicism around now, and the lyrics are much colder and darker than before. They tell about our wrong universe and all its mental consequences, so the word "sarcasm" surely earned a place. I invite you to read them.
This year you exist for 15 years, so in some way it is a celebration and I heard you will do that by releasing a new album. Please tell us about it!
"Existence beating morality" (EBM) will be the 11th EE album, and I think it is getting time to do everything better and more professional than before. In the past I did every print on my own, I recorded everything on CD-rom, and the stuff didn't get further than I pushed it. This new album will be made by a professional manufacturer in Digipak, and my intention is to get it available in any place in the world where people may like it, also by putting it online.
I didn't realize yet that the 15th anniversary is approaching, but the positive thing about it is that the project has proved to be steady and present for a long time now. I will keep doing this until the universe stops me at last; you can be sure this album won't be the last…
Will there be some gigs in the future?
Yes! On Saturday 25/04/2015 I will do a gig in Antwerp (see flyer on the other page), to present the new album, which will be released at the same moment. For me, it is not easy to get on stage often. EE is not a big name, and it has been sleeping for more than 8 years. But now I'm back, I will take every chance to get on stage, again! So everyone who likes EE and has a place for it, don't hesitate to ask!
How hard is for an EBM-act to release an album in 2015? Well, I know very hard, but still….
I never had the intention to make money with it, and surely not to make a career of it. Real music should be one's passion, not one's job. The good thing about genres for a smaller public is that the public is much better and more loyal. It really loves the music, and it is easier for me to make music I (and others) can sincerely love. I think there is nothing difficult about making an EBM-album, since I do everything on myself, and I don't/don't have to care about other opinions when I'm doing it.
EBM always has been a genre that was widely ignored by the press, and now the public attention has become less and less. All that is left are the true freaks… do you consider yourself a freak and how does a musician handle the fact that his style is ignored?
I don't care. If the whole world would love EBM? we would probably hate it; that Is how freaks are… As I said, I make music for those who like it, and the rest hasn't got anything to do with it.
Do you believe in forums like Bandcamp?
Yes I do. Back in 2000, I spent a lot of time and energy in contacting people to make my music known. It was very difficult then. Now, I use Bandcamp, Facebook and Twitter. These forums have helped me to promote my stuff just from my desktop, connecting me to people all over the world. They just have to say "I like it" and they are automatically informed. In the past, promotion was the task of the label (if any), but these days artists without a label can do the promotion using these forums, no matter how small or unknown they are. Sometimes I even wonder why I still have my own domain www.euforicexistence.be!
Which EBM artists do you admire? And who had a big influence on your musical work?
I like Leætherstrip, Psychopomps, Die Krupps, old Suicide Commando, Amgod/Yelworc, old Funker Vogt, Orange Sector, Nordarr,… Actually, I like a lot of dark music genres, but I think the biggest influence in my own work comes from the metal genre, because I put a lot of rudeness in it. Only the instruments I use make it sound like EBM. I listen to music about 2 to 5 hours every day, so I could say they all have their influences.
Tricky question, I know. There have been so many styles in EBM, do you think the music can still be original, today? Besides that, songs have to be original, but is it necessary to have an original sound, I mean there are 10.000 bands that sound like Nirvana.
Even if someone begins with his own ideas , there will (almost) always be some similarities with other artists. We are living in a world where almost everything has been done before, and it is not getting easier. An artist has to make that what he likes himself, and people will notice that the music is true. Don't try to be original. Don't try to copy someone else. Just do your thing. There are a lot of bands of which people say they are copycats, but that is not the essence. If you can feel the music and understand the lyrics, why bother? When it is fake, you will see.
Talking about that, I heard you did a Nirvana-cover. Combine EBM with Kurt Cobain!
I love this question! It is a cover, not a copy. And I chose to do that song, because no one would ever expect that! It is a great song, and by covering it into a different style, I wanted to show the lack of importance of "the right sound".
You know, this is a question that kind of intrigues me: do you have heroes and is it a sane thing to have them?
People I love: family, friends. They get my respect and they know who they are. Someone who I don't know, could never be my hero.
Two last questions: what is your favourite record of all time and please state why?
This is the hardest question ever. My collection is way to big. If I really have to choose one record that has been important to me: Front Line Assembly's "Millennium" (1994). Before I heard it, I was a pure metalhead and I never heard of EBM. This record was a bridge for me between metal and EBM. I was 16 when I first heard it and it was a reason for me to explore the world of EBM and industrial. Maybe EE wouldn't exist without it.
With whom wouldn't you mind to be alone with in an elevator for 8 hours and what would you do then?
My wife. We would celebrate our love and our 6 children.
Didier BECU
24/02/2015
---