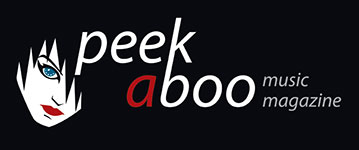 like this interview
---
FELIX MARC
Your lyrics seem to be quite important. I hear a man who's not very happy the way things are in this world.
31/05/2011, Didier BECU
---
His name might be a bit unknown but synthpopfans will definitely recognize him as the man who was involved in both Diorama and Frozen Plasma. Felix has just a new cd out, "Parallel words" on Infacted Records, and it's synthpop we like. Influenced by the 80's (of course) but contemporary sounding nonetheless. Here is an interview with Mr. Felix Marc!
Dear Marc, for those who don't know you…introduce yourself.
My name is Felix Marc. I am 35 years young and from Germany. I live in Paris since 2 years and have been making music since 12 years in bands like Diorama and Frozen Plasma. I play keyboards, sing like a birdy and produce and compose songs myself.
You're making synthpop. Why exactly did you fell in love with that genre.
Difficult to say. I tried several styles of music, first as a pure consumer when I bought all kind of music like pop, wave, techno, house, hip hop, classic.
Then when it came to producing own music I started out with techno tunes but soon realized that my character and composing soul was looking for a more profound style of music, especially in lyrics. So I reminded myself of my music roots that lay in the 80s when I started to first pay attention to music and ever since stuck to that synthpop style that origins in the wave century.
It's a ridiculous question but I suppose you adore the 80's. Do you think this is the best decade there is musicwise?
True. It was one hell of a century with a lot of innovative styles in clothing and music that still inspire artists today to make remixes or look like Lady Gaga. Yet there is so much other music that is fun to listen to from the other decades, like the 90s. I guess I picked up favorites all along the way.
"Parallell Worlds'" is synthpop but it's contemporary synthpop…I mean at least it's not synthpop that wants to be another Depeche Mode-copy.
I guess one of my strong points in making music is that I combine the sound of the 80s with modern sounds, arrangements and themes as well as in my lyrics. At least that is what other people say about it. So I believe you hit the same spot with your statement which I think fits perfectly well with my personal intentions.
Your lyrics seem to be quite important. I hear a man who's not very happy the way things are in this world.
I am a catalytic sponge that sucks up experiences along the way and transforms it into an audible result. I travel a lot in music and in my daily job so I tend to see a lot of things that are going on in this world. So first of all, it is not a beautiful world. And as a realist that I am I can't write music that is in contrast to my conviction. I leave the happy hippo lyrics and sunshine songs to others.
How are things going in Germany? I hate to say it but over here synthpop is kind of ignored.
The more east you go in Europe, the more synthpop is appreciated. Germany is about to come back to the melodic wave sound following the Hurts hype. Maybe all of Europe can profit from this. I wouldn't mind.
Hmmmm, what do you think if you see a band like Hurts making it just because there's some big moneymachine behind them?
I say, that's finally a good investment of the music industry after they had poured billions into the ever same boring artists.
On the other hand, this phenomenon proves that it takes an enormous amount (of money) and effort to push a new band into the mass market and all the various talented bands of our music scene will never make it on their own (budget) or based on their talent.
You covered "Mystify" from INXS. Why exactly?
Because it is a good song and an all-time favorite of mine. I heard the song after a long time, when a friend of mine drove me to the Moscow airport after a concert. She put it on really loud and I was flashed by the moment, so I decided to try a remake to capture this experience.
The song that is on the album today was recorded within one day after my return from Russia. Vocals are still the original takes, so it is very authentic, which can be heard I guess.
What's your favourite record of all time and please state why.
My favorite record of all time is Pink Floyd "A momentary lapse of reason". It was one of the first CDs that I had. My father bought it at the time it came out and introduced me to the band. The sound of the album is just outstanding.
With whom wouldn't you mind to be alone with in an elevator for 8 hours and what would you do then?
I wouldn't mind to spend some time with myself in that elevator and take a good nap to makeup for the sleepless nights lately.
Any special message for our readers?
"does a poet have only one muse? because it looks like this string will never be cut. who are you? what do I love? And perhaps I would also tell you that…"
Didier BECU
31/05/2011
---