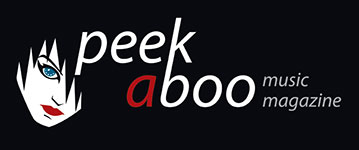 like this interview
---
HIDDEN FIGURES
Interview with the US newcomers 'Hidden Figures'
13/11/2018, Britta Tabrit
photos: © Cynthia Aybar
---
Britta had the chance to do a short interview with the US newcomer band 'Hidden Figures'.
Thank you for taking some time out to do this interview with me.
So let's start easy: Who are 'Hidden Figures' and where are you guys from?
We are a classic rock band from Ridgefield and Paramus, New Jersey. In total we have five members. Mario Giordano on lead guitar, Michael Febles on rhythm guitar and vocals, Aidan Polemeni on lead vocals, guitar and keyboard, Gabe Vega on bass, and Luke Becker on drums.
Tell us, how did you all meet and what's your musical background?
We all met in High School through participation in the school marching band. All of us had a common interest in Rock Music and it eventually pushed us to form our own band. As for Aidan, he was the son of a family friend who we met four months ago.
What's the meaning behind the band name 'Hidden Figures'?
During practice, Michael had left the room and we decided it would be fun to play a prank on him. We turned the lights off and found hiding places around the room. When Michael came back, we jumped out and scared him. In that moment, we had become "hidden figures," and the name stuck.
Describe your music only by using 5 words!
Classic, original, diverse, dynamic and meaningful
You've recently played a couple of live gigs. How does it feel to be on stage? Any special memories?
We love being able to play music from our idols in front of our fans and the energy the crowd brings really pumps us up. Our most recent performance at Hilltop Tavern was like nothing we had ever done before. The atmosphere was unreal and it was a really special night for all of us.
Are there any future shows planned?
We have an upcoming show on 7th December and 19th January. Check out our Instagram and Facebook page to find out more information.
Upcoming shows:
7th December 2018: Performance at Ridgefield Memorial High School Variety Show
19th January 2019: Performance in the RMHS Auditorium for a Ridgefield Music Parents benefit concert
How do you choose your songs?
We base it off our musical influences and our audience's taste.
This mostly tends to be classic rock songs from the 70s and 80s, though we do some pieces from the 90s and even a few contemporary songs.
Does Hidden Figures only perform cover songs or do you write your own songs, too?
Up until this point, we have only covered songs. However, we are currently recording our first upcoming album and are planning a spring 2019 release.
Sex, drugs or Rock'n'Roll? ;-)
We really love Rock N Roll and have cherished it deeply because of the meaning it has brought to all of our lives.
And last but not least, some words to our readers?!
Music, specifically, rock n roll is something that allows everyone to come together and enjoy live music. We are thankful that people of all different types can watch us perform and do what we love. And remember, Rock is NOT dead.
Thank you very much guys for taking some time off for my questions! Can't wait to listen to your first album soon!
Follow 'Hidden Figures':
Instagram: https://www.instagram.com/hiddenfiguresband/
Facebook: https://www.facebook.com/hiddenfiguresband/
YouTube: https://www.youtube.com/channel/UCKxwwhbGIwPNdubgCU1c2ew
Britta Tabrit
13/11/2018
---