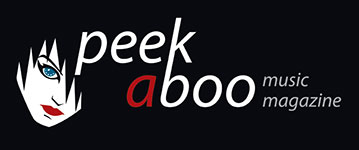 like this interview
---
INA ROMEO (ACTRESS-COMEDIAN)
You have to be able to laugh at everything. Maybe not at the time the event occurred, but timing is everything in comedy.
16/09/2014, Didier BECU
---
Peek-A-Boo was delighted to talk with Ina Romeo. In the US she's known these days as a comedian, but in Europe we know her best from her roles in cult classics like Savage Streets with Linda Blair and Escape From LA
Hello Ina. I guess you need no introduction for cultfans as you both starred in Escape From L.A. and Savage Streets, but I also found out that you're a well respected stand up comedian! Not many know that, not?
Many do not know that I'm a comic, because I have been developing my craft slowly. It's been 15 years: I'm a late comedy bloomer.
How did you get involved in movies that are not comedies at all?
I started out as a child model in my hometown of Detroit. I did my first play at the age of 10. Acting was a natural progression. When I left college (Cal-Arts) I went to San Francisco and did shows with the San Francisco Mime Troupe. When I became aware that Hollywood was right near, I moved there. I got an agent right away, and started to audition. Savage Streets was from an audition. I think I got Escape From LA, because I auditioned in the blonde wig! I also got the part because my body was so incredible. I was ripped and looked HUGE on screen. I'm not. I'm 5'3. So is Kurt Russell.
I guess you don't mind asking you some things about your career. It seems like you quickly were focusing on your comedian career. How come?
I think I focused so intently on being a comic, because I felt that I had something to say. I've been learning to not fear so much and just say it.
Escape From LA and Savage Streets are both considered as cultclassics. What do you think from them?
As far as Savage Street and Escape From LA, being cult films, I was unaware of the impact they were having until recently; as in the last 2 years when I started being invited to the fan conventions.
Escape From LA is directed by John Carpenter, the master. How was it to work with him. Some say that this movie was his middle finger towards traditional Hollywood, do you agree?
Working with John Carpenter was an honor. He treated me like GOLD. It was the first time being directed by someone of his caliber. He made me feel like a real actor. At one point while Kurt and I were filming he said to Kurt, "hang in there with her." I almost fainted. I couldn't believe I was the "stronger" actor. I don't know if it was the middle finger to H'wood, as you say. It was fun to do. Watching Steve Buscemi, Pam Grier. It was awesome.
What does Ina thinks herself of all that stardom and glitter from Hollywood?
I like the glitter of Hollywood. I believe my biggest fame will come from comedy. I am a homebody mostly, so I don't participate in the glitz and glam. I may have to one day, but for now. It doesn't matter to me.
As said you're a comedian. I guess that you already got offerings to star in some comedy. What is the role you like to play most, in fact what would be your fave role in any genre?
My favorite role will be... playing myself in a talk show format.
A very well-known stand-up comedian from Belgium once said that you have to be able to laugh with everything. This statement caused a real commotion here. What is your opinion?
I like what the comic from Belgium said. You have to be able to laugh at everything. Maybe not at the time the event occurred, but timing is everything in comedy.
Now with the death of Robin Williams the image comes back, but do you believe in the one from the clown who has a sad face once he's home?
Didier, I think all comics are sad people. I have some issues that keep me on stage, and that have kept me angry.
What are your immediate plans?
My immediate plans are to "kill" at my next upcoming shows, and "milk" the hell out of this commercial.
Let me finish with two questions I always ask. What's your fave movie of all time and please state why.
My favorite movie of all time has to be Apocalypto.
With whom wouldn't you mind to be alone with in an elevator for 8 hours and what would you do then?
If I were alone in an elevator with my new boyfriend I would do what couples do. Fight. If my deceased dog CoCo were there, I would weep with joy.
Click down below to see Ina performing in this hilarious commercial.
Didier BECU
16/09/2014
---