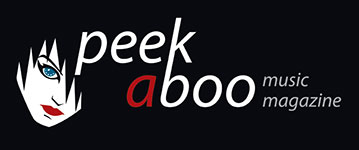 like this interview
---
THE MAN BEHIND INFACTED RECORDINGS: TORBEN SCHMIDT
Torben Schmidt, more than a musician!
14/12/2012, Peter DOLPHEN
---
Hi Torben! This time no chat about your bands, but about your record company, which is INFACTED RECORDINGS. Let's start with the beginning: why and when did you decide to start up your own company?
Before I did create Infacted Recordings I was working as an employe for some other well known labels such as Zoth Ommog and Bloodline. I was basically doing the A&R work there and took care of the bands. At a certain point I decided to do things on my own and started with my own label INFACTED RECORDINGS. This year I do celebrate my 10 (!) year anniversary and I am pretty happy with the direction the label goes. The main aim with INFACTED RECORDINGS was and still is to release the music I do like!
INFACTED RECORDINGS for me is Torben Schmidt, but I guess you do not do all the work on your own and have a team by your side?
Well, basically you're right, INFACTED RECORDINGS is me! Of course I do have a lawyer, tax guy, promotion companies, a graphic artist, mastering and a CD manufacture agency, these are all sort of out sourced. So yeah, basically it's me doing all the work :-)
I have noticed that the bands which are released by INFACTED RECORDINGS are always on a very high level. Which are for you the most important 'criteria' a band should meet?
Thanks for the nice compliment! I always try to deliver highest possible quality. Of course you can always discuss personal taste but quality I think is seperated from taste. It has to do with production, mastering, artwork, promotion etc. The criteria for me is basically my own personal taste. I don't want to release anything on INFACTED RECORDINGS I don't like.
Besides the choice of band, there is always the road towards a release of a single. If you have a band with some tracks to put on an album, how do you decide which track will be pushed as a single?
It again comes to personal taste. We basically discuss a single outtake as an interaction with the band. Sometimes we "test" the song in a club or live and sometimes a single is obvious..
You also had a lot of succes with the re-releases of some classic albums of e.g. X-Marks the Pedwalk, Zero Defects, à;GRUMH, ECO, Placebo Effect, Prager Handgrif,… Under the name "Your Alltime Classixx Collection". Why did you choose exactly those records?
Because these are in fact my personal favourites. The classixx collection is a series besides the normal label releases and is a sort of history lesson for fans who aren't too familiar with the history of our "scene". It's fun "digging out" some great pearls to make them available again. It's nice to see that also younger followers of electronic music enjoy the series!
Which release on any other label you wish you had discovered?
Well there aren't many releases I actually "miss". I would have loved to sign Assemblage 23 because I really like what Tom does. I once had the chance to sign him but we had too many releases at that time so we had already chosen two other bands to release so we passed... for me personal a sort of "mistake" :-) Well, shit happens, you know... :-)
We cannot get around the digital-issue: a blessing for the music as it can be distributed very easily all over the world, but on the other hand the known dark side of the illegal distribution. What is your opinion about this?
As you said it's a great feature and a pain in one. But structures and distribution changes all the time so I thin it's a developement we all have to work with. I personally prefer physical releases and have a cd in my hand but of course this chages and I don't see the devil named mp3...
As a music fan, I must say that I also find artwork very important, there for the fysical albums are still must-haves and I have the feeling the digital era pushes the bands to creativity. The limited editions with extra's are much more in numbers than a few years ago.
There was a time when bands and labels thought that you just have to put a t-shirt, sticker, patch and whatever in to sell a release... but then some simply did too many special editions so fans and followers got bored in a way... I like some special editions but a good album is a good album even if it only holds 10 songs if these are good songs.
How do you think the future will evolve?
Hard to say. I hope that there will always be enough people with a lot of enthusiasm to support the music they love.
I'm sure you get bands knocking on your door every day. Any namedropping about new projects to keep an eye on in the near future?
Personally I do like Skyla Vertex a lot, also Ien Oblique gives some fresh blood so did Shiv-R! Binary Park of course, Unitary, Modulate and ES23. There's too many good stuff out there to name them all!
We will keep an eye on them. Thank you for your time and we're looking forward for your next releases on INFACTED RECORDINGS!
Thanks for the interview, was fun to do it (laughs) Two times.
PS: The new releases by Skyla Vertex and Unitary are already online, so check them out!
Peter DOLPHEN
14/12/2012
---