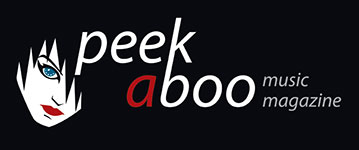 like this interview
---
INKUBUS SUKKUBUS
Drinking nice Belgium beer and Paganism: a mugshot in between recording a new album!
13/02/2013, Filip VAN MUYLEM
---
I don't think this band needs any introduction. I was able to caught them between recordings. Ah, yes: a new album is coming up and soon they will play in Belgium (30 march 2013 at Café Bizarre in Dentergem.)!
I noticed you did last year an acoustic tour, how was that? Can we expect a recording with some acoustic versions (something like a best of)?
C: That would be fun, and certainly something we've been asked for a few times, so I think maybe we will one day. We've stripped back quite a few of our songs now, reworking them with various percussion, cello, etc, and it gives them a completely different feel. As the band, it's nice to rediscover old songs and give them a new treatment – certainly keeps things fresh.
On this note I love the acoustic 'Pagan Born' (just as the intimate 'Forever'), it reveals a bit more Candia's beautiful voice! One can measure the strength of a song once it's in an acoustic version and I'm pretty sure that this will really reveal how strong your music is! Will you do some acoustic set in Belgium?
C: Thanks! I hope we'll play some songs acoustically. We haven't discussed the set we're playing for Belgium as yet, but it would be good to throw a couple of acoustic ones in there… Any requests?!
What's the main story of the 'Goat', your latest cd? If there is one of course! I love the choir in The Goat!
C: It's an earthy tribute to the Horned God, and it's great to hear you like it… hopefully we'll hear you singing along at the gig!
Question for Tony: you did the drawing on the sleeve and the other ones I noticed on your site. It's something you love, I suppose? Am I right to say that you followed some art education or is it pure talent?
Tony: I did go to design college, it's where the band met, but I started drawing well before then, if anything I found that going to college had a very negative effect on my drawing, due to the constant critism by some of the lecturers
How come the Facebook page of the band has got no regular updates? You don't like the modern techniques of our 'brave new world'?
C: We try to update as often as we can – we know just how important tools such as Facebook and Twitter are for bands – but there's always a crazy amount of stuff to do (I know, excuses, excuses!). We do enjoy chatting to people on there – not quite as good as the face-to-face stuff at gigs over a couple of beers, but it's fun nonetheless.
A few years ago I heard about the breaking up of Faith and the Muse, I was tormented by it. As you are also a couple, aren't you afraid that this might happen someday?
C: Blimey – talk about tempting fate! I'm not saying that it could never happen, but we've been together now for nearly 24 years, so think we might as well hang together just a bit longer…
Is it hard finding new angles and new inspiration? How do you do it, as you bring out on regular base new records?
C: It can be difficult at times, but we always write about things that interest us on a personal level and try not to 'force' it. The tricky thing sometimes is switching off from the day-to-day mundane, such as which socks to wear and what to have for lunch, and enter a different plane of thinking which is hopefully a little more 'esoteric'.
With the economic crisis: can you live from your music and touring or do you all have a day job (if yes: what are you doing)?
C: We're fortunate enough that Tony can work full-time on the band, as there is a lot to be done… I work as an assistant editor/graphic designer for a magazine so leave him to do most of the hard work!
I just did 6 interviews with bands who will play at Trolls et Légendes in Mons (Belgium), through them I got to know Asynje, Folk Noir and L.e.a.f. Do you know them and do you know this faery happening?
C: The faery scene in the UK is really taking off now; we've played a few in the past and have some lined up this year too. It's a very different audience – though of course there is some cross-over with the Goth/alternative/pagan scene – and it seems to give people a chance to let down their hair, tune into their feminine side and have fun.
One of the songs I rediscovered recently is 'The beast in us all', it's a nice song and sounds somehow completely different from all the other songs you did. Despite the horrible story it has a melody that haunts in my head. How did this song got born(Lyrics and music)?
C: That's one of the songs that Tony wrote, but it's one of my personal favourites too. It expresses the animalistic side of human nature, which isn't always pleasant.
If you could really do what you want in a studio, what would you do: add more instruments, bring in a complete orchestra … and why?
C: Possibly not a full orchestra – though that might be interesting – but it would be nice to experiment with more classical and medieval instruments: perhaps some hurdy gurdy, crumhorn… that sort of thing.
Regarding your gig in Belgium, I already noticed that some people will already come out of nostalgia. Does that say enough?
C: That's fine with me! People will come to gigs – not just ours – for all sorts of reasons, but as long as they have a great night and enjoy the music and company, then that's all good.
With what kind of beer can we treat you with when you are in Belgium, to thank you?
C: I think we're spoilt for choice in Belgium, aren't we… we look forward to sharing a few glasses with you!
Filip VAN MUYLEM
13/02/2013
---