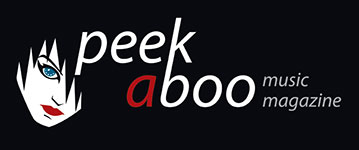 like this interview
---
IONIZER
I'm allergic to all sorts of stuff… especially people. :-)
31/08/2013, Jurgen VANVLASSELAER
---
Dark ambient with a twist, haunting melodies with a trip hop touch. IONIZER is a one man project hailing from Lier, Belgium. After hearing a few fantastic tracks, we thought it was a good idea to take a dive into the strange world of mastermind Damien Van Hoecke.
Welcome Damien. Can you give us a little introduction to IONIZER?
IoNiZeR is the brainchild of Belgian producer Damien Vh. It originated about 5 years ago, at a moment when I was bored & detoxing from excessively playing computer games. ;-)
Is IONIZER your first project?
Yes, though I've always had a major interest in music. Being a true vinyl junkie, I spent hours in record shops listening to new stuff to increase my own collection. I also was a resident DJ in several clubs/pubs in K-town (Kortrijk) from the mid nineties until 2000, specializing in trip-hop/downtempo/jazz/breakbeat.
At a certain point I also started making music with a good friend on an Atari st, Cubase and an Ensoniq mirage sampler. That project never was really serious, but it was great fun nevertheless. So… after that, making music was in cryo-sleep for some years until I picked it up again 5 years ago.
What's the story behind the name?
Being a PC game freak, I started using that nickname online about 11 years ago, and I've always kept it. Plus, I have an ionizer machine (air cleaner) at home because I'm allergic to all sorts of stuff… especially people. ;-)
Your music is hard to describe. You could say dark ambient, but to me it's a bit more than just that. How would you describe it yourself?
As I mentioned above, I was hugely influenced by the trip-hop scene and other great electronica genres that were booming in the nineties. The early days of labels like Warp, Mowax, Ninja Tune etc… there was some really good stuff being released back then, all very innovative.
I think I make a mixture of old & new style dark triphop/downtempo… and lots of weird sounds. ;-)
Another thing I really like next to your music, are the great pictures you use on your facebook page and your tracks on youtube. Black and white pictures from the 50'-60's, vintage science fiction pics, photos of abandoned places etc.
I like the atmosphere in those pics and indeed I use them in some of my videos. I thought it would be better than watch a still frame for minutes eh. ;-)
I think the whole atmosphere around IoNiZeR is best described as something between The twilight zone, The outer limits, a pinch of horror and a bit of retro sci-fi.
Your music is perfect soundtrack material. Any dreams in that direction?
Maybe it's because when I'm writing a track, it's like a story to me: I see images when I hear the sounds. But I have no further dreams in that particular direction, but never say never. It would be nice if someone would like to use it in a visual production.
As far as I know all your music can be purchased in digital format. Are there any plans to release a cd one day?
Nope, that's incorrect: all of my music is free for download (links at the bottom of this page) and is released under a creative commons license on the Dusted Wax kingdom netlabel. http://dustedwax.org/
Meh... I have no interest in making profit with my music. I see enough guys trying to make a buck on bandcamp and such. With what they've earned there, most can't even buy a happy meal at the end of the month. I mean what's the point? It's just great fun to do: being able to create and be creative, it's very stress relieving for me.
You already made several great remixes as well (For Greater Good, Xelomen to name but a few ). Let's say you have an unlimited budget, which band would you love to remix and why?
Doing a remix is always exciting. Creating something new with someone else's material is very challenging and very rewarding if it works out well. One of my favourite artists I discovered in the nineties is Witchman aka John Roome.http://www.witchman.co.uk/
I've played his records until they were literally worn out. I love that stuff and it also has huge influence on IoNiZeR. Well, I've just done a remix for him... so all my wishes are granted. ;-)
And vice versa, which band can have a go with an IONIZER track?
Doesn't matter, anyone who asks can have a go with it.
Are you involved in other projects as well? Any collaborations in the pipeline?
I've made a dark ambient/drone collab album with Wings of an Angel last year.
http://wingsofanangel.bandcamp.com/album/atramentous-resonance
I've done a collab with Dreamwash which was released on Sombre Soniks dark ambient 5 and did a remix for Rtmiss from Australia.
Is IONIZER just a studioproject or can we see you live on stage one day?
I'm comfortable at my homestudio, but again, never say never. ;-)
What's on the IONIZER agenda for the upcoming months?
If I put further collabs and remixes on hold, I might be able to finish a new album before the end of this year.
Final words?
Are you threatening me? ;-)
Thank you Damien for the answers and all the best with IONIZER and other future collaborations.
You can download all IONIZER albums for free here :
http://dustedwax.org/dwk068.html
http://dustedwax.org/dwk097.html
http://dustedwax.org/dwk150.html
Jurgen VANVLASSELAER
31/08/2013
---