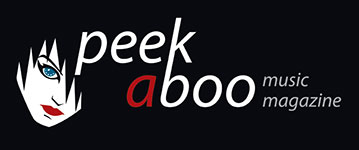 like this interview
---
JäGER 90
We will clean our boots and it is sweat.
31/08/2013, Peter DOLPHEN
---
Hello Thoralf! Can you first tell us some more about Jäger 90?
We come from Rostock and love electronic music in the style of the 80s where it still went right to the point.
Your music sounds very old school. Can you tell us the bands which have the most influence on your work?
We were most impacted by D.A.F. and the whole punk movement that prevailed at that time.
Your first release dates from 2005 and regulary you have released something new. Your latest youngster is "Wir bitten zum Tanzen", which is out since june on the Electro Arc-label. Can you describe how your music has changed over the years?
Since you mentioned 'We ask for a dance', it should be made clear that this album was produced and released especially for the Famililentreffen 2013. So it is not a normal released, hence the other label Electro Arc. We are planning our new album for late 2013. Our music has not changed that much over time, while we of course will not repeat ourselfs.
In which way do you consider yourself "different" than other EBM bands?
Our music is not composed by computers. With us analoge technology plays a very important role. We play everything live without big effects. Just pure and minimal, the art of relief :).
What can our readers expect for Jäger 90 on the ESN 2013? Why do they NEED to be there?
As already described, oldschool EBM in its pure form. We will clean our boots and will make you sweat. We also have a disco cover from the 70s like which makes a lot of fun. (3)
Any last words to the public before you annihilate Le Cocquin in september?
We look forward to comming to Belgium. It is a country with a large EBM history and we hope for a nice evening with you.
I thank you for this interview!
Peter DOLPHEN
31/08/2013
---