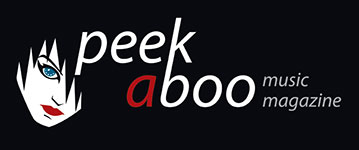 like this interview
---
KENNEY JONES
'There's always an element of doubt in anything you do'
15/06/2019, Danil VOLOHOV
---
Kenney Jones became one of the most promising British drummers at the age of 18. It was 1966. The Hippie movement had already established its ideals. While the British musical scene was moving to something new – not only "Love and Peace". Inspired by blues music, The Small Faces quickly achieved the reputation of one of the most promising bands. They got through a transformation becoming The Faces in the early 70's. At that period Kenney Jones changed his musical vector a little bit. We all know very well his drum-parts from "Stay With Me". That later affected the generation of new music – punk.
"Peek-A-Boo" magazine got the chance to speak with legendary drummer, co-founder of The Small Faces and The Faces. In the interview Mr. Kenney Jones told us about his first success and the 60's. About The Small Faces and the transformation to The Faces, about The Who and his early influences.
As a critic I have always found a certain feeling in the music of Small Faces. Some sort of wish to break the borders. Even the most spiritual of your songs are quite vigorous.
What were you striving for as musicians?
We were striving to make meaningful songs that we enjoyed playing and wanted the people hearing them to enjoy listening.
By the time you were 16 when Small Faces released their first hit-record. How hard was it for you,
as a "young" band to go through it all?
Everything went so quickly we never had a chance to think about that at the time. Our feet never touched the ground. Looking back on it I wouldn't change anything as everything we were doing and going through came across in our music.
Nowadays, there is a certain opinion about the 60's…People usually imagine this era as an incredibly colorful and bright time. How do you remember that decade?
You're right. Exactly like that! It was exciting and full of energy.
Following your own words, you sat at the drum kit at the age of 13. Looking back now, what do you think helped you to find your own authentic style?
It just came naturally to me. Practice and being with such fantastic bands and sessions really helped to shape my drumming.
When you write a song, record drum-parts or think about arrangements you always play a role of the performer of a certain idea. And music in this process is the accompaniment of this idea. In this regard let me ask you about Small Faces. How hard was it for you to implement your ideas?
Very easy because the band never told each other what to do we had a built-in telepathy and whatever we played came naturally to us.
Lots of people recognize The Faces as the next step of your musical evolution... Partially, because during Small Faces period rock-music was growing up. What was the most difficult thing for you among this - to create something "to the touch" or move forward with new members, given their skills and artistic personalities?
Again with the Faces it felt right and all came purely naturally. I've been really lucky to have played with some fantastic musicians that all just get each other.
Since the "First Step"-era your drum-parts have evolved to its well-known style. But according to you, what played the most important role in the formation of your sound?
Being free. The Faces were more rhythm and blues orientated and it was a different way for me to play and I was able to express myself a little more that way.
Despite the popularity of "Stay With Me", I'd say that "A Nod's As Good As a Wink... to a Blind Horse" became probably your most spiritual work.
With such songs as "You're So Rude", "Love Lives Here" and many others. While "Oh La La" became more energetic and fast. Especially, from the point of view of your drum-parts. While recording "Oh La La" what did you try to achieve?
I didn't have anything specific to achieve except to play the part right. We were very fortunate to have Glyn Johns as our sound engineer who helped capture the natural sound of my drums.
I think it's a well-known fact that The Faces, as a band, influenced the development of the punk-scene.
You were one of the main sources of inspiration for The Sex Pistols. But what do you think, has punk become a new stage in musical evolution?
From my point of view punk is an expression of free movement in music but I wasn't a big fan of it myself but I do love the excitement that it created.
Preparing for an interview, I found a lot of different articles with rumors about the release of your fifth album. Have you ever thought about going to the studio again?
Yes. It would be lovely to do that. There's only 3 of us from the Faces left but I would love the opportunity to get back in the studio. Wouldn't that be nice.
After Keith Moon passed away you were invited to join The Who. Could you please tell me what you felt at the beginning of your work – were there any doubts?
There's always an element of doubt in anything you do and this was a hard act to follow and I could only play myself. I could not copy Keith Moon and I made this clear when joining the band. I just tried to play the part with him in mind.
Together with the band you recorded two iconic albums in their discography: "Face Dances" and "It's Hard". What can you say about that period of your creativity and what do you think about these albums now?
I'm very proud to have played on them. "You Better You Bet" is one of my favourites, also "Cry If You Want" and "Eminence Front".
After the breakup of the Faces you reunited and toured several times. In particular, you played your last tour in 2015. What is it like playing drums with old colleagues after all these years?
It was like nothing had changed. It was fantastic to be with each other again. Just like when I got back together with The Who in 2014 for a one off gig.
With this question, I'd like to finish this interview...What's the power of rock-n-roll for you?
The ability to convey your emotion as a musician onto a track.
Danil VOLOHOV
15/06/2019
---