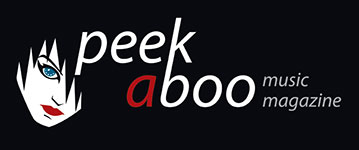 like this interview
---
KILL SHELTER
There Is An Inherent Darkness And Sadness In The Music I Create
28/04/2019, Stef COLDHEART
---
Unknown Pleasures Records became a specialized record label when it comes to cold-wave music. At the end of 2018 they released the debut album of Kill Shelter. Driven by Pete Burns this solo-project hailing from Scotland deals with an extremely dark cold-wave style. "Damage" is maybe darker than The Sisters Of Mercy, Joy Division and Bauhaus all together. The work is more than an accomplished beginning, but still one of the best releases I've heard for quite a long time in this genre of music.
Your debut album "Damage" has been released a few months ago now. A debut album is always something special and definitely a challenge when it comes to catch the attention of listeners, promoters, media etc. What can you say about it right now and what kind of album did you want to accomplish?
I feel very fortunate that the debut Kill Shelter release sold out so quickly on Unknown Pleasures Records. The response has been incredible and I feel extremely lucky to have had so much critical acclaim in such a short period of time. Getting visibility for your music has always been challenging and it's even harder now given how much great music is created and published worldwide every day.
In terms of the album, I had a very strong vision and a concept for both Kill Shelter and "Damage" from the outset. As a producer, I wanted to unite like-minded artists from around the world, but what I hadn't taken into consideration was what an incredibly personal and emotional journey it was going to be.
I've been impressed by the darkness emerging from your music. The deep, vibrating bass lines are darker than the darkest 80s formations while the guitar play only accentuates the emotional part of the work. Tell us a bit more about this 'sound' and what does it say about the man, Pete Burns, hiding behind the musician?
The Kill Shelter 'sound' can be broken down into a few constituent parts namely; multi-tracked, treated guitar (no chords just arpeggios and phrases), solid underpinning bass lines, big room layered drum sounds and heavily processed synths. I think there is a beautiful space which lies somewhere between hope and melancholy and I always try to capture that in my work -there is a darkness, but there is also contrast and resolution and that natural tension is fundamental to the sound that I create. Unfortunately for me I'm definitely what you'd call a 'troubled' individual and I think that comes through in my music. I never want my work to be so introspective that the music stops speaking to people, but there is an inherent darkness and sadness in the music I create - I can't help it.
You're a multi-instrumentalist, but not a singer! What can you say about the instruments you played on "Damage", the way you played them and how did the recording of the album happen?
Guitar is my primary instrument, I play it every day and it has always been an outlet or channel for the way I'm feeling and it features heavily on "Damage". I create virtual synths and patches and that is an important part of my approach -I like to make things then distort them in one way or another. I blend a lot of my guitars with synths too so it blurs the lines a lot of the time in terms of the sonic landscape. I try to make the Kill Shelter work as accessible, immediate and meaningful as possible. There are quite a few technical elements that I bring to the writing process -I use a lot of subtractive EQ and automation and tend to work to high production values even at an early demo stage. I see production and song writing as one and the same.
You've worked with multiple guest singers. What have been the criteria to work with them, how did the collaborations happen and could it be an idea to get in search of a lead singer, the singer being often the 'image' of the band?
Damage was made by the quality of the contributors. I'd been a fan of all the vocalists that I asked to contribute and I'm still extremely honoured that they all said yes -each one has something very unique in the character of their voice and approach and you can hear that come through on the album. I've always said that "Damage" was about the contributing artists and not about me.
As you'd expect I'm recording a lot of new material and I had wondered what would happen if Kill Shelter had a front person -I won't rule out the idea, but I also have a wonderful selection of future collaborations lined up so I'm going to concentrate on that first. If you look at the EDM scene there are a lot of producers who feature vocalists -I'm just taking that approach and doing it in a completely different genre and it suits the way I work. However, saying that, watch this space as they say…
The title of your album and the dark compositions perfectly reflect the lyrical themes of the opus dealing with a dystopian vision about society and mankind. Tell us a bit more about this essential aspect of the work, the deeper meaning behind and the link between lyrics and the clips you've made?
Even although "Damage" took a relatively short time to write and produce I'd been carrying a lot of thoughts and ideas in my head for quite some time. This culminated in a trip to Croatia last year. We visited the abandoned, war-torn Kupari luxury resort and it had an incredibly profound effect on me. It's an unsettling reminder of the destruction that people cause and a place where nature is slowly trying to repair the shocking damage that has gone before. The cover photography was taken there and that's also where the underlying concept came together. I felt like I could see into the future and the past all at once -a heavy wave of mortality, futility and lack of regard for human life. Damage explores some of those ideas in various forms -though it's in no way a cold album, its warmth definitely lies in the darkness.
I think I understood you're not that fond of playing live shows while performances are often an opportunity to reach a wider audience –which today because of decreasing CD sales, seems to be more important than ever before. How come and are there eventually plans to go on stage with Kill Shelter?
I see Kill Shelter very much as a studio project and I'll have to swim against the tide in terms convention on that one. It's a tricky set up to replicate given the amount of contributors, but it is something I'm now giving serious thought to. Digital channels done well can bring reach so I'll be focusing on getting to a bigger audience through the next set of releases first. "Damage" will be out on vinyl this year so I'm really hoping that will help get to more people.
I'm preparing a special audio/visual DJ set that I will be doing as part of Rule Of Three with my good friend Christian (Schaefer) at the Cold Transmission/Disorder Festival in Cologne this July. I will have some special material and mixes prepared for that. It will also be a great opportunity to finally meet Karl (Antipole) and Pedro (Iamtheshadow) who contributed to "Damage" as well as meeting Silent Runners who were the first band I remixed as Kill Shelter back in late 2017.
Stef COLDHEART
28/04/2019
---