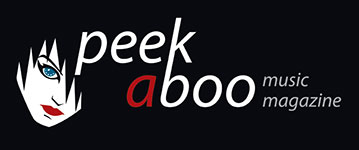 like this interview
---
LENTO
We really don't care a lot about music business. We just try to make our way and be sincere in what we do.
22/07/2011, Paul VAN DE GEHUCHTE
---
At what age did you get into rock music and what is your musical background?
Since we were really young. I bought my first guitar when I was 7 years old. Music has always been the main reason for living for all of us.
Why do you choose to play this kind of music? Why not heavy metal, gothic, punk or pop?
Even if we listened to a lot of the music you mentioned, we simply found our form in it because it was the most fitting in our minds.
Since the beginning, we have been trying to figure out the best sound for us instead of a specific music style, this led us, along the years, to the actual representation of what we are as a band.
Why instrumental? Never considered looking for a singer?
Yes, we did. Unfortunately so far nobody seemed to be suitable for us. Basically due to the high volume, especially when playing live.
We don't want to sound instrumental either, having a singer on stage as we usually play in small clubs.
You don't need lyrics to express yourself?
Not at the moment, but it could happen in a close future, we'll see..
Why did you call the new album 'Icon'?
Giuseppe used to be the first to approach to this, finding concepts and words to fit well with suggestions that come from our music.
When we had to decide the album's title the aim was to get a word with a "graphic substance" other than the meaning itself.
Furthermore we chose to use the title of this song "Icon" as the album title because it has been the first one to get finished and it shown the direction we wanted to take.
Are you writing music all the time or are there periods that you are more inspired?
Definitely, there are periods in which we are more inspired. The writing process is always difficult and tiring.
We always finish completely dried out and we need some break playing live or not playing at all.
In what way are all the group members involved in the writing process?
Different levels. Most of the time Giuseppe and Donato come up with ideas and riffs and drums comes along.
Then third guitar and bass but the entire line up is involved in finding a final balance among the instruments and parts to be played.
Are you involved in other musical projects as well?
Donato has another project called Lloyd Turner with another friend, Paolo Tornitore.
I produce and I join them live as a bass player.
How much time do you spent in the rehearsal room?
A lot. When we're composing, we do even 3 hours sessions 4 times a week.
Our writing process needs to be very focused, so we prefer to rehearse as much as we can until we get satisfied of the result.
Where do you get the inspiration for the music and which artists have influenced Lento?
We get inspiration from everything all around us. Trying to put into music, experiences we have both as individuals and as a band.
If we have to mention some names, I'll tell you Swans, Neurosis, Ennio Morricone and Angelo Badalamenti.
But, generally speaking, the range of music we like is enormously wide: from Darkthrone to Death to Stars of the lid, just to name a few.
Are you professional musicians? Did you study music?
Some of us studied a bit of theory in the past, but we're definitely not "academic musicians".
If not what do you do for a living and what did you study?
We all have a day job. Unfortunately, making music as the main thing for living is almost impossible here in Italy, you should be on the road for 200 days a year..
How difficult is it to combine family life with your musical career?
None of us is married. We're young mate!
How does a band like Lento survive in the quickly changing and evolving music business?
We really don't care a lot about the music business. We just try to make our way and be sincere in what we do.
We're definitely not interested into the "next big thing" or the new fashion musical genre.
Personally, I prefer to discover new underground bands than listen to major bands.
For the release of 'Icon' you changed label. What happened with SuperNatural Cat and in what way is Denovali different?
Nothing, we're still good friends with the Scat guys, basically they seemed to disagree about our actual direction.
We simply liked the Denovali offer and their approach as a label.
They do have a really similar approach to music and we of course already knew and liked their catalogue. They're cool guys as well.
Do you have other interests beside music? (Politics, sports, books, films, etc.)
Well, my day job is audio engineering, so music fills almost the 80% of my days. My main hobby is to drive my bike in Rome. Have you ever been in Rome's traffic? Yes, I'm crazy.
Do you collect things? (Records, stamps, DVD's, etc.) If yes do you have a large collection?
I love to buy vinyl and CD's and I have a reasonable collection (laughs).
What was the first record you bought with your own money?
The audio cassette of Live After Death from Iron Maiden, I guess in 1992..
If you want to spoil or give yourself a treat, what do you do?
I really don't know how to answer you mate! Sorry!
Italy is facing some serious problems. You have thousands of African refugees coming to your country. What are your feelings towards that problem and is there a solution?
I was just talking with a friend about an exhibition about Italy and immigration. 90% of Italians do not remember that millions of us have been refugees in the beginning of the last century..
There is a lot to do about Prime Minister Silvio Berlusconi. All kinds of scandals: sex parties with under aged women, he controls the media, economic conflicts of interest and so on. Still there are a lot of Italians who still believe in him and want him re-elected. What is your opinion towards him?
Personally, the last time I voted was when I was very young. I do not trust authority. Left parties, right parties, all the same crap.
Another issue that, in my opinion, is very peculiar is the waste and garbage problem in Naples. What has to happen to solve this?
It's surely a real problem, and it's a powerful instrument on hand of the political parties. I guess the only way to change things in Italy is to change his population's way of thinking and attitude.
Rome is the capital of the Catholics. Are you a catholic yourself? How are your feelings towards other religions? Can Pope John Paul II (Karol Józef Wojtyła) become a saint? (Saucy detail: he himself canonized more saints than all his predecessors)
He was beatified a few days ago! We're not into these things at all. I do think Christianity is the source of most of the issues we have inside people's mind. It's, again, all about mind control and domination.
If you look upon the world we have some serious global problems as well. Over population, pollution, natural disasters as floods, earthquakes, the use of nuclear power. Is humanity doomed to extinct or will nature itself correct what is going wrong? (Survival of the fittest)
'Nothing will benefit human health and increase the chances for survival of life on earth as much as the evolution to a vegetarian diet'. —Albert Einstein
Paul VAN DE GEHUCHTE
22/07/2011
---
De Nederlandstalige versie van dit interview vind je bij onze collega's van Dark Entries.
Paul VAN DE GEHUCHTE
22/07/2011
---