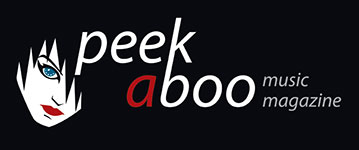 like this interview
---
MICK HARVEY
Interview with Mick Harvey (The Boys Next Door, The Birthday Party, Crime & the City Solution, Nick Cave and the Bad Seeds, PJ Harvey)
11/08/2018, Danil VOLOHOV
---
Mick Harvey started his career in 1996, after the release of "Intoxicated Man" – which could clearly be called one of the cult albums of 90s. After the success with the first album, Harvey continued working with the heritage of Serge Gainsbourg whilst remaining a member of The Bad Seeds. After leaving the band in 2009, Mick Harvey didn't stop his solo-career, working as a composer for different films and as a musician with his old friend PJ Harvey, and, of course, as a solo artist.
In the interview for Peek-A-Boo magazine, Mick Harvey told us about his composer's experience and solo work, about The Birthday Party and work with old colleagues, about Serge Gainsbourg and The Bad Seeds.
After your successful album in 2013 you took a break after which you released "Delirium Tremens" followed by "Intoxicated Woman". Looking ahead, can you tell us what should listeners expect from your next work ?
It's always hard to know. 2016 and 2017 saw me on tour for much of the time with PJ Harvey and in between times I had started working on a project with an English writer called Christopher Barker. That project, based on World War One poetry (editor's note: The Fall and Rise of Edgar Bourchier and the Horrors of War. Due for release on 11th November 2018 to coincide with the 100th Anniversary of the Armistice. Artist name will be Mick Harvey & Christopher Richard Barker), should be released in November this year so that doesn't even feel like my next work – that feels like something I've already completed.
Beyond that I have the recording of a string quartet I composed for The Letter String Quartet in Melbourne which I have to mix and a third compilation of film works to finalise. Again these both feel like things I am completing rather than my next work.
I do have vague plans for a new project but I haven't really started writing it yet so I have no idea if it will come to fruition at this time.
In comparison with your album of 1995, "Intoxicated Women" sounds more lyrical and gloomy. Did you try to put the sound of one album up against another ?
I didn't try to put one album up against the other. I certainly don't go about comparing my own recordings. When you work on something you tend to follow your current inclinations.
Once you said that you heard about Serge for the first time while you were living in Berlin but by that time you had already succeeded as a musician being a member of The Birthday Party. In this case, can you say that the start of your solo-career was your "second birth" ?
Firstly, I did not first hear about Serge while I was living in Berlin. I had known about him for years. I just hadn't been broadly exposed to many of his recordings.
But no, it was not a second birth, it was just a continuation of what I do in a different format. By the time I made a solo album I had been in The Birthday Party, 10 years in The Bad Seeds and had made several albums with Crime & the City Solution and that band had also run for 6 years and finished. I had also been working on a number of film soundtracks as a composer. To move into being a «solo artist» was as much an accident and due to following inevitable circumstances as anything else I have done. It's just part of an ongoing set of choices.
Touching on the topic of your work in The Birthday Party. People I know always have called your shows something incredible. What do you think helped you to create and keep this crazy ( in the best meaning of this word ) energy ?
We just let it happen. That energy and intensity came together as a natural response to the music we had been writing and as a reaction to many things which had led us to that point musically. It was mostly out of our control. It required the particular chemistry of the band members and the right conditions. Some nights it would fall flat and not happen. It was a very organic thing – that intensity – which is why it was so powerful.
After the band's breakup you started the next project forming "The Bad Seeds". When did you understand that you want to continue the work with Nick ?
When he called me up and asked me to come into the studio. It had been a few months since the break-up of The Birthday Party and to be honest I was wondering what I might do next. I was even considering venturing into film making. I was also unsure if Nick was still a bit pissed off with me for pushing the break-up of the band. So I was pleased to receive the call, actually, and was very happy to be involved in Nick's next project. I just had no idea it would be 25 more years of working together.
Looking back, can you say, in comparison with your work in The Birthday Party and The Bad Seeds, how different was the working process in these groups?
I have always said that The Birthday Party was a live band and The Bad Seeds was a studio band and that was broadly true until the end of the 1980s. The Bad Seeds have since become an excellent and commanding live band as well but the working process is always that way around – studio first, then live performance. With The Birhday Party we would always work out the songs in rehearsal and then by playing them live first.
How was it for you to work with your old colleagues after many years ? For example with Rowland. You produced both of his solo-albums.
I did not produce both his solo albums. I worked with him on the basic recordings and arrangements, which is a part of the production process, but I did not officially produce the albums and was not involved in the mixing of either.
In general, though, it is interesting when one returns to working with someone again after many years. It is often a comfortable and familiar feeling and you know how to communicate and what each other can do – things like that. So it's enjoyable. Working with friends is the best anyway. I am rarely in a position where that is not the case.
Among other things, you are also known as a composer of music for films. Focusing on your work, is it hard for you to catch the right mood, represented by filmmaker or actors ?
It's always hard with the acting. I think it was Bruce Beresford who said that music trivialises the performamce and broadly speaking I agree with that statement – that is the tendency, it's what music can do to a serious, intense performance. So with regard to the actors or acting it can be hard. Normally I would expect I am working in collaboration with the filmmakers so that again is a question of individual relationships and how well one is communicating and on the same wavelength. As with music I mostly work with friends or people I know on some level and when that is the case it is much easier to find the right atmospheric solutions and a good understanding in the communication process.
And talking about your composer's background. What works do you consider your best ?
I don't think in those terms. I don't have favourites or consider much about one thing being better than another. It's a limiting and counterproductive way of looking at things.
Which film makers you'd like to work with: Jim Jarmusch, David Lynch or Quentin Tarantino ?
I have never thought about working with directors in that way either. I work with and am interested in working with those who approach me. If I were approached by those directors I could say - Jarmusch, maybe. That could be interesting. Lynch, worth trying if he had approached me specifically. Tarantino, no. I like some Tarantino films but I can't imagine I would get along with him personally and I doubt the way I work would not fit in with his style.
There are two categories of musicians. One of them can write something for weeks, thinking through the arrangements and lyrics. Others do everything spontaneously, almost at once. Do you belong to the first category or to the second ?
Both. But are you sure there are only those two options? Really, that's a very limiting way of looking at musicians and how they function. The possibilties run all the way from trained virtuosos who only play existing composed music all the way through to idiot savants who freely invent sounds with no technical musical background. In between there are hundreds of possibilities. Even to confine definitions to the two you have here, which seems to be referencing the types of musicians who are in rock bands, is far too limiting even to that genre choice.
You've been working as a musical director for "Bowie in Berlin" shows. What was the most memorable for you during the work ?
Here we are again with the «what was the most?» , «what was the best?», «what is your favourite?» type question. These can only elicit one line answers and I just don't think in those terms anyway. If I think about what was most memorable my mind drifts into the concert and all I find is the general experience and feeling.
One more question about your future plans. Have you ever thought about recording an arrangement of some Bowie's songs ?
No. That's not something which would make sense for me to do. I love much of his work but that really would be conducting a tribute. I need to be concentrating on original work now.
A translator is often called a co-author of songook etc. After all, translator is the person who makes all the accents which lately influence the reader or the listener. As a translator of Serge's songs, can you say ( approving my theory ) – what things you brought to Serge's music and lyrics ?
Obviously, my choices in the songs I recorded immediately brings my own taste to the fore so the selection of Serge's work has been filtered through my own taste. Likewise, the arrangements are always to my taste so when I loved the original I could simply retain the elements I liked – in particular the string arrangments. It was always my feeling with the whole project that this was justified as the translation was the key reason for the project so to alter or interpret the music too savagely would have misled the listener as to Serge's own work. This would have been at odds with the point of the whole exercise.
Some people feel any so-called cover versions should be more interpretive and personalised and I would usually agree with that position. However, as I just stated that was not the purpose of my Gainsbourg excursions.
As for the translation influencing the listener or reader it is true to say that what I have rendered into English will make its impact as a set of interconnected words in that language, with that harmony. In that way there is inevitably something lost in what has been a very concerted effort to render the lyrics accuarately – in meter, rhyme and meaning. I honestly believe I succeeded in this regard but as someone once said – what is lost in the translation is the poetry. I readily admit that this is unavoidably the case. I wish it were not so but it cannot be otherwise.
I'm not sure that approves your theory.
Danil VOLOHOV
11/08/2018
---