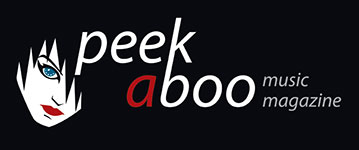 like this interview
---
NGLOBE
I discovered that I didn't need to invest in expensive equipment anymore but could do everything and more with 1 computer program.
21/02/2013, Jurgen VANVLASSELAER
---
I don't need to tell you that Belgium has a great tradition when it comes to dance music. New Beat was here invented and during the 90's we had several Eurodance acts that were very big around the globe. One of the newer acts around are NGLOBE and 1-TO-MANY, Two projects of Ronny De Groof.
Welcome Ronny. You are already making music since the 80's.Can you tell us how it all began?
I was fascinated by the music of OMD and Depeche Mode and started reading about synthesizers and samplers. I bought my first synthesizer, a Casio CZ101, with the earnings of a summer job and used a plain old tape recorder to capture the melodies I came up with. Later when I started making money from my day job I bought some of the more expensive synths, a decent sampler, a sequencer etc. A colleague of mine was also making electronic music and we teamed up to record Ozon : No Time To Waste.
With Ozon you released one 12" in 1988. Was that the only Ozon release?
Yes, that is a collector's item (starts laughing).
Were you involved in other new beat projects?
No, after that I stopped creating music and became a deejay.
New Beat gave us, next to some crappy tunes, some fantastic pearls. What's your favorite New Beat track and why?
There are so many lovely new beat tracks to choose from. One of my all-time favorites is The Dream of Acts Of Madmen because of the incredibly beautiful lead sound, because Jo Bogaert is the man. He made it to the number 1 spot in the US Billboard top 100 with Pump Up The Jam, and because it is mixed very well with Pump Up The Volume.
Did you keep making music between the Ozon period and 1-To-Many, a project you started a few years ago? If not, what made you decide to make music again?
I focused on DJ-ing and did not make music myself. Under the influence of two close friends (currently active under the name Metroland) I discovered that I didn't need to invest in expensive equipment anymore but could do everything and more with 1 computer program. I took 1 year to experiment and then it was time to start with 1-TO-MANY.
The excellent videoclip of Drive was shown on TMF a few times if I am not mistaken. That must have been a thrilling experience I bet…
Well, yes and no. I received an email that they would broadcast it and I delivered the clip, but I'm not sure they ever did.
The latest 1-TO-MANY track Are You Gonna Love Me is again very catchy and has some great female vocals. Who is the lady behind the voice?
Those are the vocals of the lovely Veela. She has worked with several bands and licenses her voice to whomever is interested. The first time I heard her demo I was sold immediately.
Which brings us to your latest project. Can you give us a little introduction to NGLOBE?
After doing Drive I realized that instrumental songs are less popular than songs with vocals. So I encountered Erica Sewsanker via the internet on a talent bank site and we teamed up to form NGLOBE. It is kinda "dance meets soul" as her voice sounds very soulful and she has a wide range. We have done a couple of singles and are preparing a cover song.
When you are creating music, do you feel immediately if it's going to be a 1-TO-MANY or an NGLOBE track?
It is a different way of working. With NGLOBE it is an interaction between myself and Erica and we keep each other on our toes by giving honest feedback. With 1-TO-MANY I use prerecorded vocals which limits vocal creativity and therefore I concentrate more on the music whereas with NGLOBE the focus lies on the vocals.
I really like the vocals of Erica here as well. Her voice is very Motown, very soulful.
Yes, you would not expect such a voice in electronic dance music but that could be our unique selling point (laughs).
You just released a new single, Silly Boy, with NGLOBE. Can you tell us something about it? How can we purchase it?
It was a song that we were able to present to Regi Penxten (Milk Inc) and Tom De Neef for feedback on Play&Produce 2012. We took all their remarks into account and the result is a completely different song compared to the demo. It is available on iTunes. https://itunes.apple.com/be/artist/nglobe/id564139919
You also made a fantastic 1-TO-MANY remix for Metroland. Is this the only remix you made so far? Is it the intention to make more remixes in the future?
I also did a remix for a Flemish skiffle band called Stampen & Dagen. The song is called 5 Dikke Vrienden. One of the band members is a colleague of mine. They have been doing the original version live on stage as a kind of rap song and he asked me if I could make a new version. I have a lot of work with 1-TO-MANY and NGLOBE but if certain artists would ask me to make a remix for them it would be hard to refuse.
Do you perform as well with your projects?
We've done a couple of gigs with NGLOBE. 1-TO-MANY is purely a studio project.
What's on the NGLOBE / 1-TO-MANY agenda the next couple of weeks /months?
We are working hard to build a repertoire and getting known to a larger audience. You can expect some more singles and possibly a few more gigs.
A final word?
I would like to thank Peek-a-boo for this opportunity and hope that the music of 1-TO-MANY and NGLOBE can inspire your fans.
Thank you Ronny for the answers and we wish you all the best with your projects!
https://itunes.apple.com/be/artist/1-to-many/id479419932
https://itunes.apple.com/be/artist/nglobe/id564139919
Jurgen VANVLASSELAER
21/02/2013
---