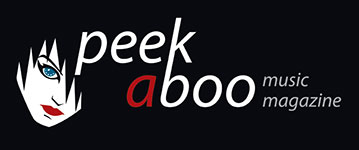 like this interview
---
OBVERSE REALITY
Reality can be grim.
11/11/2012, Jurgen VANVLASSELAER
---
With The Future Ended...Today , Obverse Reality released one of the best Belgian albums of the year. An astonishing album that hopefully will get the attention it deserves. We had a nice talk with mastermind Günther Haegeman.
Welcome Günther. Can you give us a little introduction to Obverse Reality?
Thank you! Obverse Reality first saw the light back in 1996, therefore it was named Subside Reflect. Started as a 2-headed project with lots of influences from Front 242, Global Genocide Forget Heaven (G.G.F.H.) and Sheep On Drugs. Later The music was more synth-pop based, and nowadays I make something I just call electro.
Can you remember the first time that music really moved you?
Yes, I was only 7 years old when I bought my first records and taped radio shows on a tape recorder. I was born in 1975, and I got in touch in the eighties with great new wave and pop bands. Paul Hardcastle with his hit 19 was one of my favorites, Axel Foley, Simple Minds, Nacht Und Nebel, … all great stuff and I wanted to be an artist since I was about 8 years old.
Which artist or which event made you decide to make music yourself? And was it clearly from in the beginning that you wanted to make electronic music?
With a new wave flow over the country, I was very moved by this. And I bought my first synth/sampler when I was 8 years old and started to make tunes. But when I first heard hard rock/heavy metal in 1987, my mom bought me a guitar and I started a band named Nasty Society. Influenced by Kreator, Megadeth, Sixty Nine, Charged G.B.H. We started to play trash-punk. Nasty Society is now known as the band The Difference. They have changed their name, the music that they now bring is something professional and totally different then in the early days. A year later I came in touch with deathmetal/grindcore, bands such as Napalm Death, Carcass, Impetigo, Carnage,... so I started a grindcore band when I was 14. A few years ago I counted the projects that I had, seventeen projects, all sorts of music. The first gig I went to was a Crust/punk gig. I was just 13 years old, I wanted to play the same music. Been to many gigs from an early age. Saw Napalm Death, Pungent Stench, Disharmonic Orchestra, Polluted inheritance,... I went to gigs all over the land. When I was 15 I heard something amazing. It was the band Godflesh. This was not easy listening, but I fell in love with it, later my record collection included bands such as Skin Chamber, Scorn, Pitchshifter, Cable Regime, Deathless, … and the next step was electronic music. When I was 17 I started to listen to Einstürzende Neubauten, Front 242, Nightblooms, Cranes, … And then I decided to make electronic music. Saw many inspiring bands live.
How many Obverse Reality releases are there so far and how can we purchase them?
Let me think... 7. You can write or email me. (obverserealityarylia@yahoo.com)
You latest excellent self-released album The Future Ended…Today is out now. Can you tell us something about it?
Yes... we have chosen a new direction in producing. Also, some influences from other styles are in the album. It's all Obverse Reality, but with new flavours. We are totally underground. I do my thing, I always do. I make music that I like. I like to experiment with rhythms and stuff. I was a drummer once, so rhythm is important to me. The latest album was not an easy go. We worked hard on it. And it's way over release date. But... the result is great. The best stuff we have done up to now. I hardly listen to the older cd's from Obverse Reality. The sound is heavy and fresh. The recordings were done by Sam, a good friend of mine. He pre-mixed the thing, I did the final mix and Dries, also a good friend of mine, did the mastering. It's an in-your-face record.
Most of the songs breathe out some kind of sadness, bitterness. Frozen Sorrow, Captive, The Day Hate Rised , Parasite etc…how come?
Because reality can be grim. The bands name is Obverse Reality. And in fact, we should obverse some of the reality. There was a day I sang about romance, in my early synth pop days. But now I'm more critic, like in my early days at the dawn of Obverse Reality. Fuck, life isn't always that easy and simple. Things are happening. We live now in an era of change. We need change. A good statement is good in lyrical music. Some of the lyrics are written by me, sometimes they are very dark like The Day Hate Rised but this is inspired by real life, sometimes I use actual things that really happened. Nathalie wrote some lyrics too on the album, she uses her imagination.
My favourite track is the dance floor filler Parasite. What's the story behind this fantastic track?
A former friend of mine inspired me for this one. It is the hardest track on the album, and the song is about humans destroying the planet. OK before you tell this is cliché, I sing that everything is going down. Instead of saving ourselves, I tell that it's too late. And I am no hypocrite, I am guilty as well. I try to live as well as possible, I've been a vegetarian for 19 years now, I try not to use too much energy, I drive my bicycle. But there is always something that you mess up if whether you want it or not. We can't be 100% indestructive. This song is about humans and their behaviour. My opinion is that it's gone too far, there is no turning back. The music of this track is also aggressive, I made it in a few hours, like I do with all of my tracks.
Another big plus are the beautiful female vocals of Nathalie De Vlaminck. I really love the warmth in her voice and they go well with your dark vocals. How did she end up in Obverse Reality?
I met her when I was 13 years old. And in a way, she was never far away from me in my life. One day I was looking for a female singer and she send me an email, this was 7 years ago. She became part of the project, but 6 years ago she left the band, and then returned after a year. She sings very well. I can't miss that voice in Obverse Reality.
It's quite unbelievable that you are still an unsigned band. I really think Obverse Reality would be perfect for the Alfa Matrix label. Have you been in contact with them?
Been in touch a few years ago, and they have reviewed some of my releases. Good reviews in fact, but I realized that the stuff back then wasn't ready for a full album on a label. Soon I will send a copy to them, and who knows?
What about Obverse Reality live? Can we see you guys on a stage in the near future?
Maybe...
I've seen you perform a few times already and you always seem to have a lot of fun on stage. I am pretty sure Mister Spinal Tap lurked around the corner already a few times.
Obverse Reality mostly turns a gig into a stand-up comedian show. Sometimes we act clumsy. The audience always have a good time, even when they don't like our music. I had fun during gigs and I loved the time. Now I am putting on to another level. We just have to.
Another project of yours is Synthetic Dream. Is that still alive and kicking?
Yes. I released many cd's, and I even made it with that project on a compilation Shadows In The Dark by Minimal Maximal Records. This project is basically dark. It swings from ambient to (Goa)-trance. It's pure instrumental music. And I create most of the sounds myself. I can go very experimental with it. Absolute non-mainstream. Obverse Reality is not mainstream either. No ambition in that way. I make music for me. If someone else like it, well that is nice. Still underground. A new Synthetic Dream album is on its way. I have 6 new songs, and I will create more. I hope to release a new one begin next year. The music will be produced in a better way with modern technology.
What's on the Obverse Reality agenda the next couple of weeks?
I have made 3 new tracks that are finished. Nathalie will write lyrics and I will write music. I am very busy with a new secret project as well.
A final word?
Thank you for your support!
Thank you for the answers and good luck with all your projects!
http://www.obverse-reality.com/
http://www.myspace.com/obversereality
Jurgen VANVLASSELAER
11/11/2012
---