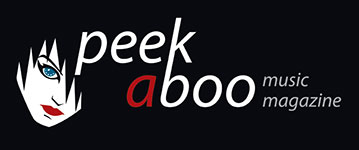 like this interview
---
PETER HOOK AND THE LIGHT
Revisiting the Joy Division albums live has been a great, wonderful experience
10/12/2012, Philippe BLACKMARQUIS
---
Peter Hook And The Light will headline the second day of the BIM festival. This legendary bass player was co-founder of Joy Division and New Order and is also DJ, nightclub owner, record company boss and author. He also recorded an album with Revenge, two albums with Monaco and one album with Freebass as bassist, keyboardist and lead vocalist. Peek-a-boo had a chat with him.
Peter, thank you very much for this interview! At the BIM festival, you will be playing the first Joy Division album, "Unknown Pleasures" from beginning to end. Will you try to emulate the sound of the album or do you prefer to re-interpret the songs your way?
Well thanks very much for having us. As The Light, we've been revisiting the Joy Division albums live for two and a half years now and its been a great, wonderful experience. We've now played every Joy Division track ever released and all three albums in full and because the band all know how important people's memories and affections for Joy Division are, we have always stayed very faithful to the records as they were released. It's a funny thing really as when me and Bernard were younger, we never respected what Martin Hannett was doing and wanted it all to be faster and more punky. We were at real loggerheads with Martin but now as I've got older I've come to recognise Martins unique gifts and what he brought to all the albums including "Unknown Pleasures". Due to that, we do remain very faithful to the production especially with the albums when we come to perform, I feel thats very important, not only out of respect for the material but also for the people who come to the gigs.
Who will be in your band, besides you and your son Jack?
I'm lucky to have a great bunch around me, my son Jack on bass as you say but there's also Nat Wason on guitar, who plays wonderfully and was previously in Haven and with me in Freebass. There's also two guys who've been with me in Monaco and Revenge, Paul Kehoe, sometimes known as Leadfoot by the fans on drums and he really is one of the best drummers I've ever played with, covered in sweat after a gig, needs a fan on him sometimes. Rounding it off is the keyboardist Andy Poole whose greatly experienced and a lovely fella as well. We're a very tight group and that shows, we all get on very, very well too.
Is it a challenge to be able to play those songs live? If so, in what way?
I'm not sure if challenge is the right word for it. Maybe at first when you were first revisiting the material and looking to do it justice and be truthful to the material, which judging by the reactions which we've had all over the world, we have. It really is a pleasure to play those songs, especially the ones which are lesser known or haven't been played live before. Because with New Order, we studiously ignored Joy Division and ploughed on, for me to have those songs back, thirty years later, has been immense for me.
Do you remember playing the first Joy Division concert outside England at the Plan K in Brussels in October 1979? What is your most striking memory of this day?
Yes, I remember it very well and its documented at length in the "Unknown Pleasures" book I've written. It was an experience that really, it was an arty do, we were playing with Cabaret Voltaire and William Burroughs was doing a signing. Ian Curtis asked him for a book but William Burroughs told him to fuck off, we were staying in a youth hostel and it all went off later, you'll have to read the book for the rest......
Which Belgian bands do you like? Did you like the Belgian postpunk/EBM in the 80s, with Front 242, Neon Judgement, Klinik, or other bands and artists from our beautiful country?
I know and always liked Front 242 and found them wonderfully edgy and dynamic, the other bands you mention I'm not really au fait with. However I always did notice the influence of Belgian techno later on at The Hacienda, people like Frank De Wulf, and R&S Records. One nice thing about Belgium is that they've always been huge Hacienda and Factory fans, which I suppose dates back to Factory Benelux, the Belgian offshoot of Factory. I did a gig a few years back with Section 25 and DJ'd afterwards and the crowd were great, really knowledgeable and friendly as well. There seems to be a real affection for Factory, Manchester and the bands over there, especially in Brussels where the gig was which was really heartening.
What would you say to motivate people to come to see your show?
If you want to see great music, faithfully and expertly played by great musicians, all of whom have a great passion and reverence for the material then come along, I hope you'll enjoy it. Everyone else seems to.
Thank you, Peter!
Order your tickets for the BIM festival

Philippe BLACKMARQUIS
10/12/2012
---