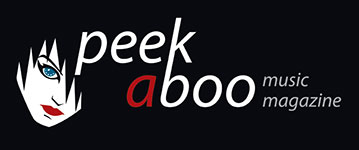 like this interview
---
PLASTIC NOISE EXPERIENCE
I don't take the things too seriously, I will continue as long as I can enjoy it.
12/07/2011, Jurgen VANVLASSELAER
photos: © Marquis(pi)X
---
One of the well known guests on the Shadowplay Festival is the German dark electro outfit Plastic Noise Experience. Everybody knows that a PNE gig is always a little party in itself and for those who don't, go check them out, you won't be disappointed. We had a little chat with the PNE boss himself , Claus Kruse.
Claus, you're playing at the Shadowplay Festival in Belgium in a few weeks. Do you have any idea of the amount of gigs you've played here? It must be around your 15th gig on Belgian soil. Any cool anecdotes you wanna share with us?
15 gigs sounds very realistic. Belgium is very special to me, after more than 20 years of PNE I always have the feeling I know everybody in the audience personally. Everybody is very nice and shows are like a big birthday party, I enjoy that a lot. Many things happened in the last 20 years, we shared the stage with many other bands in their early days and became friends to many people in the Belgian scene. Anecdotes are hard to tell, many things happened or went wrong. I tried to cover the worst things in my contract, like the sentence "the stage hand must not be too drunk". I remember a Eurorock show when we were very late and arrived one minute before showstart. With the support of almost 10 stagehands we got the gear out of the car, setup everything within 5 minutes and I remember Kazim dressed up on the drumriser during the intro. The most strange things are pa system related, things are broken, people change channels and don't remember. Whatever you did at the soundcheck, it will be different in the evening. For that reason we alway have our own engineer with us who is Kazim from Serpents at the moment.
PNE gigs are always fun and you always seem to enjoy performing as well, but don't you ever get tired of playing Kill The 6 or Gold? Great tracks for sure and the audience expects those classics in your set list, but I can imagine you want to play other tracks instead from time to time, you've got plenty to choose from these days. What can we expect on the Shadowplay Festival?
Frankly speaking I change my playlist for every single show (and drive my crew crazy) usually I take tracks from every period. This time I was asked to offer an old school show, that means I will penetrate the very early days and Transmission area a lot. Beside that I will bring a very new track I recorded some weeks ago to give you an impression of the new forthcoming album. 10 years ago I was a bit tired of old tracks and I played mainly new or remixed material. At the moment I love the very early recordings again.
I've seen PNE like 10 times or so and I never saw an awful performance. Did you ever play a terrible gig?
Oh thanks a lot, good to hear that. Well, I am afraid yes. I remember in Frankfurt people tried to beat me just because I dumped water in the audience, how sensitive people can be. I also remember some gay adversary in the very early days. After that I founded Gaytron and it suddenly stopped. Maybe cause I wasn't the victim any longer.
Where was the weirdest place you ever performed?

I remember a cafégig in Belgium, the venue closed in the very last minute and we had to play in a café instead. At least 15 years ago. I am sure somebody will remember. Weirdest hotelbooking happened in Belgium, too. We where surprised about the fact that the doors couldn't be locked and bottles of champagne where offered for around 100 euro. On the way out ,we found out somebody booked us into a swingerclub cause other very busy guests also couldn't close the doors.
Can you give us an update about your side projects. It's really a shame that you never released more with Sonic Unit (only 1 album) , Cysonic (only a few tracks) or my favourite Gaytron (1 album and a mcd)?Are they all dead or just on hold?
My main problem is time. I am very slow for PNE releases because I can't find the time, so I have to concentrate on PNE first. I can imagine to have another Gaytron album but regarding time it seems to be unrealistic. Maybe an EP would be possible but somebody has to convince Alfa-Matrix about that, lol..
Are you still involved in Serpents? For me one of the most underestimated German bands in the dark electro genre. Kazim (Sarikaya) posted me the new album and I can't understand that they are not bigger.
Serpents is Kazims project, I help out and support him as much as possible. We have been very good friends for a very long time. I think Kazim doesn't want the Serpents to become bigger because he faces the same time problems as I do. I like the Serpents project a lot, we are going to play together at a charity event for children in Dresden in November this year.
I think YouTube is a great tool when it comes to discovering tracks, bands etc. That's how I found out you did guest vocals on a great TET (Travailleur En Trance) track. Are there more guest appearances in the pipeline?
In the last 2 years I did many remixes and guestvocals, every week I received another request from people all over the world, especially after I opened my facebook account. I just stopped remixing others to get some time for PNE recordings.
PNE has existed for more than 20 years by now. What are the ups and downs in those 2 decades and what can we expect the next 20 years?
The first up was the amazing starting period, we bought instruments, recorded tapes and released our first album within one year. That was very exciting. Learning how the music business works was another important experience. A small down was the contract trouble we had. On the other hand at that time I recorded Sonic Unit and I had time to concentrate on personal issues. Another up was the time when Alfa-Matrix got us back on track. We got such a warm welcome on our shows after the big break. Frankly speaking I enjoy the current situation most. I am much more relaxed than ever before, I confirm max 6 shows a year and I am not that stressed any longer. Looking to the future is difficult, during the next month I am going to record the next PNE album. I will not announce any release date until it's really finished (otherwise somebody at the label will kill me for sure). Due to the fact that I am such an electronic nerd and still fascinated by synth hardware I imagine I'll continue to record for a very long time, whatever that means. I don't take the things too seriously, I will continue as long as I can enjoy it.
Thank you for the interview and see you in Kortrijk!
Thank you so much for the nice interview, see you at Shadowplay.
Jurgen VANVLASSELAER
12/07/2011
---