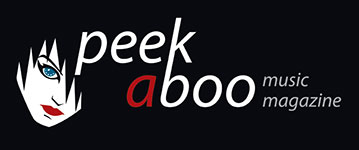 like this interview

---
QNTAL
QNTAL returns with new energy!
23/02/2015, Ron SCHOONWATER
---
The medieval meets beats band QNTAL is back! The atmospheric music with the female vocals of Syrah and Mariko returned with the beautiful album VII and a great video, shot on Danse Macabre in Germany. It shows what we can expect from QNTAL on their show on Black Easter. Although the band toured intensively, Michael Popp found some time to answer our questions.
Six years is a long time to wait for a new album. Why did it take so long?
I think, It i even seven years since the new album. It is really a long time, we spent a lot of time on our side projects and released several albums with Estampie, Al Andaluz Project and Vocame (all in all 6 or so - if I remember well). I had written some of the songs for the new Qntal album already some years ago, most of them in Iceland, where I usually spend my summer holidays, but somehow we didn't get the thing produced. Fil - our ex-keyboarder and producer - went through tough times - personally - and after a long period of trying to finish the CD, he decided to definitely leave the band in the beginning of 2014 in order not to block our work furthermore, I guess. Now we work with Leon Rodt, who is actually a neighbour of mine in Munich, and everything works very well. We just come back from a tour - we had a lot of fun and also the audience liked the shows… with 'one word': Qntal is back!

When did you decide it was time to release a new Qntal album? Can you tell us more about the recording process?
In the beginning of 2014, the collaboration with Fil was over. So, I remembered my neighbour Leon, we talked about the case Qntal, I gave him some of my songs, he locked himself in his studio and when he came out again and presented his work, we knew: that is our man. After that everything went quite easy and fast. Some months passed and the CD was on the table.
How are the reactions so far on "VII"?
As far as I know, they are very very good. On the tour it was an amazing experience, that our fans, who have waited seven years, welcomed us back overwhelmingly. That was a great feeling. Many many thanks to all of you, this is really our motivation to go on….
The poem 'Tyger' by William Blake was also recorded by acts like Tangerine Dream and Jan Wobble. Do you know these versions and why did you decide to put this poem on music as well?
I know the version of Tangerine Dream from the eighties, I think. It is brilliant, full of mysterious allusions, perfect to be set to music. I wish there would be much more versions than these few. Since Qntal applies the principle not to write its own lyrics, we do a lot of research on good literature - especially from early epochs.
How important is J.W. Waterhouse for you? Why did you use this particular painting for your cover? And why is the globe added in the centre of the painting?
When we were sitting together to discuss the artwork, I suddenly remembered a poster that a girlfriend of my teeny times had on the wall in her room. We spent hours in that room listening to music, smoking and much more. This poster was exactly the one we used for the album. It is foremost related to a very personal memory of mine.
Where do you find and how do you choose the medieval music and poems you use for Qntal?
Well this is the work of Syrah. She does a lot of research, she reads much literature of ancient times throughout the year and this is the way she collects poems and background texts. When we start to work on a new album, she gives me a self-made book with a lot of material, which accompanies my work the whole production long.
The other projects you are famous for, Estampie and the Al Andaluz Project, are medieval oriented, VocaMe is more medieval/classical/heavenly voices, and Qntal uses these elements for its electronic versions. What is the difference in approach? What do you like more and when do you know which poem or old song is good for Qntal, Estampie, Al Andaluz or VocaMe?
The music of all the other projects is more hand-made. We spent a lot of time in the rehearsal room, try out things and improve our musical skills. Qntal is a more lonesome work. A lot of the work takes place only in our heads and there is not so much concrete musical (rehearsal) work. When we talk about Qntal, it is all about conceptional aspects of the music.
The beautiful video of 'Tenacious Love' was shot on Danse Macabre. Can you tell us more about that experience?
Oh, my god - what a great experience in Catle Heinrichshorst with Fiona and Dirk. I want to take the opportunity to thank them again very very much and moreover I would advise everybody who has a tick for historical clothes and so, to visit one of their events. It is such a great event. Moreover we were so lucky with the weather and everything. I'm so happy that we could make this video on Danse macabre…..
What are your most favourite Qntal albums? Why?
My favourites are II, III and VII. All three were made under very special conditions. Nr II after the first one that was so successful. We knew that we wanted to continue and put a lot of energy and heartblood in the work. After II there was a break due to problems that we had with the combination of Deine Lakaien and Qntal. So, I split up with Ernst after some years and looked for a new producer. I found Fil, who was quite young at the time (about 2002) and he invested everything he had in his work with Qntal. Now we have a new producer, and there is a lot of energy and fun. We love our work with Qntal and go on with it.
Which bands can you advise to Qntal fans?
Don't ask me such questions. First of all, my principle musical interest is classical and ethno music (I mean real ethno music like chants of Pygmees or Eskimos or so - things that nobody else is interested in). When you ask me about "popular" forms of music, I'm so old fashioned. I would recommend the psychedelic branch of Krautrock (like Tangerine Dream, Popol Vuh and so), but also Dead Can Dance, very old stuff like "My bloody Valentine" or even older "The incredible string band". Hey, dear friends, don't take these answers too seriously. You know certainly much more about music than I do.
What can people expect from your show on the Black Easter festival?
A very charming drummer (as a female fan from Amsterdam wrote on our Facebook). Syrah and Mariko, two charismatic front women and myself - Dr. Popp - on seven different instruments. Not to forget our nice nerd - Leon - on the synth and computer table.
Something you always wanted to say, but never were asked…
I was always asked much more than I wanted to say — sorry. But one thing I can assure: we are excited to go to Black Easter. It is for us musician as much an opportunity to meet old and new friends as it is for you guys.
Thank you for this nice interview !
Ron SCHOONWATER
23/02/2015
---