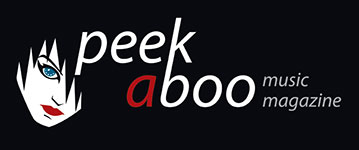 like this interview
---
SHERMAN
In Belgium upcoming musicians are treated much better.
22/10/2015, Didier BECU
---
We spoke with Sherman, the one man project of Steven Bossuyt that released had (an excellent) EP out named White City.

Hello, well why does a guy named Steven call himself Sherman? Has it something to do with the Sherman Filterbank?
No, not at all. I actually took the name from the General Sherman, one of the largest trees in Northern America. I just liked the sound of it.

I guess we're kind of forced to ask some things about England as you had a sort of career over there. Why did you decide to go to the UK? I mean, it's absolute not a very logic step for a Belgian musician to do this, is it?
In 2009, I had just started calling myself Sherman as an artist. And so I thought to myself, if I want to start something new, why not try it in a 'new' country. Since I had always been a fan of British music and culture, and a fan of London, I decided to move there. It might not seem very logical, but at the time it felt like the right thing to do.

And then of course there was that Janice Long moment. How was that? I mean, someone must have told you that she's the female counterpart of John Peel. Were you nervous and did that session open any doors?
I hadn't heard of her before we did the session. And of course I was quite nervous to play at the BBC, but she's a very nice person and it all went really well. After that, the Belgian radio station Studio Brussel also started playing my first single On Your Side, so you could say it helped.
And please tell us in all honesty, is it better in the UK?
London is quite a rough place to live as a musician, since there are so many musicians there trying to make it. I remember times when we almost had to pay to get the chance to play a venue. In Belgium, I must say, upcoming musicians are treated much better.
Now you're back in Flanders. We don't need to know all your private matters, but had it anything to do with your music?
I was playing with a band at the time, so when the single got airplay in Belgium, I had to travel back very often to rehearse and record new songs. Trying to combine living and working in London was a bit too hard and too expensive, so I decided to come back.
As Sherman I always refer to you as a Gary Numan in a troubadour version. I guess you're bored by it already, or do you see any sense in it?
Actually; you're the first person to say that. The guy who mixed the tracks, Bart Demey (Nid&Sancy,) said my music reminded him of Billy Idol. I think my music as it is now has a kind of nostalgic eighties synth sound, so I can relate to the comparison, and take it as a compliment.

You recently released your EP White City that is only available digitally. Please explain, as there are still people around who want to have CD's in their house!
The idea to release the EP online and on an USB-stick came from someone on the management team, and I liked it right away. The idea of making a coherent album or EP still appeals to me. But now, I felt it right to experiment with the format on which the EP is distributed.
The CD was produced by Tom Coghe of Goose. You know each other?
First of all, he is a good friend of mine, and we used to play in the same band, but that was a really long time ago. He was intrigued by the demo's I made and wanted to produce them. I personally think he did a great job.
What's your favorite record of all time and please state why!
For the moment, I really like the new Tame Impala record. Nice atmosphere.

With whom wouldn't you mind to be alone in an elevator for 8 hours and what would you do then?
I recently became father, so I would choose to spend the 8 hours with my girlfriend and daughter.

That's a touching answer! Well, discover Sherman if you already haven't, clicking on the video below could make you fall in love!
Didier BECU
22/10/2015
---