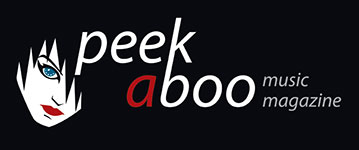 like this interview
---
SIGNAL AOUT 42
Don't worry, the sound of SA42 is tickling me again!
18/10/2016, Fred GADGET
---
Signal Août 42 or SA'42 is a Belgian Electronic/E.B.M. band that has been around since the early 80s and released numerous successful 12"'s in the next two decades. Then, after a silence of over 10 years, SA'42 resurfaced with new successful releases on the German Label Out Of Line. This and their upcoming performance at BIMFEST 2016 was reasons enough to have a chat with Jacky Meurisse, founder and leader of the band.
You started your musical career in 1981, if I'm correct, but it was only in 1986 that your first 12" was released. What took you so long to release SA'42 material?
In the beginning, we were school friends and we wanted to start a band. But at the age of 16, we didn't have the means to buy music equipment. So Signal started making performances with loaned equipment (drums, electric piano, oil barrel, chainsaw, etc...) these were more visual than musical performances :) But as they seemed to go down well, we decide to continue working this way.
It took some years before I was able to buy the necessary equipment (after receiving my first day job salary) to start composing music in a more professional way, to improve my musical skills and finally find a label. This was indeed in 1986!
I read somewhere that you changed the original name from just 'Signal' to Signal Août '42 because of jokes in relation with the toothpaste brand with the same name. But wasn't that a quite drastic, daring and risky name chance?
Of course the joke about the toothpaste was not very funny… The poster we used of our performance was based on the cover of the 'Signal' (a German WWII propaganda magazine, A.N.) of August 1942. So to stop the annoying toothpaste jokes, we decided to add 'August 42' to our existing name 'Signal'.
As our performances was quite disturbing and shocking (at that time) the reference to a German propaganda magazine of WWII seemed to fit perfectly :-). Don't forget that my mind was still in a rebellious "post -punk" mode.... "People may think what they want, I don't care" attitude!
Of course after some time we realized that this new name was also not the best band name in a commercial perspective.
In fact, this band name has not served us well also due the fact that another Belgian band, Front 242, was getting really successful and people thought we added the '42' in order to copy those guys. But as we had already changed our name once, I didn't want to change it a second time! Perhaps, F242 should change its name! :P
Wasn't it also meant as a deliberate public shocker? I mean, calling your second 12" 'Girls of Flanders" with a Flemish lion weapon shield on the front cover surely must have created some controversy?
Exactly. You know, I'm not Walloon I'm not Flemish, but I am Belgian.
"Girls of Vlaanderen" was a tribute to my wife, and was the perfect opportunity to be provocative one more time. And …honestly... I think… the lion of Vlaanderen is more elegant on a record cover than a Walloon cock.
Strangely 'Girls of Flanders' was not featured on your first album Pro-Patria (1989). Again, for some, a provoking title, I guess. Was it a label decision or you own to skip this song and why?
There is no real reason for it... We did have enough new songs to make an album without having to add this title. If I would have known that this title was causing trouble, I certainly would have put it on the album, my middle name is provocation.
Can we say that World War II was/is a source of inspiration for your music and lyrics? And if so, in what way?
I love military history; I am very impressed by wars in general. As horrible as it is, there is something that excites me in the art of war. When I say war, I'm not saying massacres, executions,... but I'm talking about strategy, tactics, equipment and propaganda.
I'm still pretty impressed by the impact of propaganda on humanity; people are still so highly suggestible!
Then after 3 albums and numerous 12"'s it became quiet around SA'42 for almost 15 years, until Out Of Line released your "come-back" album Transformations in 2007. What caused this hiatus?
It's true; but it's quite difficult to give a simple answer to this question...
In 1995 I had side projects that worked very well commercially (Pleasure Game, The Park,...) , SA42 also worked very well, but at the top of our "success", I decided to leave the world of music because of problems with my record label at that time. I was so sick of the music business. You should know that then, I lived exclusively from making music. My objective was not to make money at all costs, but to continue to make music, which I was proud of. It was not the policy of that label! Disgusted, I began a career in another sector. Fortunately, because when I see the current music market, I would have been homeless these days! :-)
As a matter a fact the first Out Of Line release ever was the SA'42 compilation album 'Immortal Collection 1983 – 1995' (OUT 001). Can you tell us how that happened?
In fact, André, the boss of Out of Line, who had just launched his own label, happened to be a fan of SA'42 and especially of the title 'Waterdome'. I remember our first meeting very well, he came to the studio with his wife and we talked in very bad English :-). It was an honour for me that I was the first artist to sign to that label! Especially when I see how famous and successful the Out Of Line label became!

What made you decide to re-boot SA'42?
Music is a means of expression to me, it's stronger than me, I feel I have to do it! But during this long 'inactive' period, I thought … I was finished making music... but … slowly day by day, an album came to life 'Transformation', I contacted Out of Line and they directly signed to release the album. It happened to be a successful comeback release and thus it re-energized me. :-)
Since you re-emerged, you made an album every 3 years, the last release was Inspiration (Out Of Line 633) in 2013. We are now 2016; does this mean we can expect a new release soon?
Not yet... I recently released 2 albums: Crystal by Jacky Meurisse Project on the I-l Traxx label and Acktivation by Grand((0))Signal (a project I did with Tcheleskov Ivanovich of Grandchaos) on the Unknown Pleasures label. Theseis two projects took some time to make. Those 2 albums were a kind of "recreation"... I enjoyed doing these side-projects because it didn't matter if the fans liked them or not. So very different from the SA'42 and the result is surprisingly good.
But don't worry, I feel that the sound of SA'42 is tickling me again! :-)
Signal Août'42 live shows a rather scarce, so that should be reasons enough to come and see you at BIMFEST in St-Niklaas (B). Are there other reason(s) for our readers to be there?
Personally, I think that too often the same artists names show up in event line-ups. I don't find it very rewarding. The scarcer the concerts of a band, the more interesting these events become. For me too, it's more exciting, there is no routine. I think if we would play in Belgium every week, in the end no one would come to see us anymore...
So each live show of SA'42 is an exclusive show, this is a good reason to come see SA'42 at BIMFEST!
Any band(s) on the BIMFEST line-up you want to see perform and why?
I will have no time to watch the other bands, because I will be too busy devouring the catering provided by the organization! But seriously, I think it's a very good line-up, well diversified. A lot of hours to pass between people with a taste for good sounds and music!
Thanks for your time and looking forward to see you perform soon!
The pleasure is mine! Thanks and see you at BIMFEST!
More information about BIMFEST XV
www.bimfest.be
Fred GADGET
18/10/2016
---