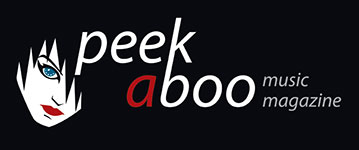 like this interview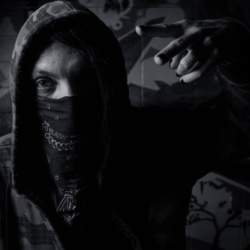 ---
SINTHETIK MESSIAH
An Interview With Industrial Bass Artist SINthetik Messiah
12/08/2019, William ZIMMERMAN
---
Home-grown on the bayous of Louisiana, professional sound designer Bug Gigabyte has been the main composer, producer and sound engineer for SINthetik Messiah since the very beginning. Bug is known in Louisiana for creating Industrial Dubstep under his band name, SINthetik Messiah. Recently, the band was also named as one of the top rock acts in the Acadiana area (South Louisiana,USA) by The Times of Acadiana in 2019. SINthetik Messiah has also received radio play throughout the globe on physical and digital radio stations. We'd like to thank SINthetik Messiah for the interview.
Hello. Can you give us a bit of a background on SINthetik Messiah and the meaning behind the name?

Of course! Originally SINthetik Messiah was an art project in 1996, as I was an artist first before I was a musician. The idea of the project was to create art using guerrilla techniques to influence others to do their own art. When I was younger It wasn't until I was asked to join a black metal band in high school as their keyboard player.
I'm a person of change. I don't like stagnation, as in doing traditional black metal and staying that way. If you don't evolve as a musical group, you are really not doing it for the love. You are doing it just trying to fit in. With that in mind, that is when I decided to bring a new medium to SINthetik Messiah. Music.
SINthetik Messiah = The fake savior, the creator of everything made up. Growing up Baptist, I've always heard the preacher talk about the synthetic messiah, the fake messiah, the devil. I always wondered what character that person would actually be in real life. Now I don't associate myself with that meaning. To me it's taking something that isn't real (non organic) and making a new world with it. That is the true meaning to me.
I, Bug Gigabyte, am the main guy in the group. I hire other musicians to be a part of the group to add their own spice/style to the music, but that is mostly live. One could call my act a musical gumbo. I've studied sound design and foley work for decades. Most of my tracks sound like they belong on a movie trailer or in some emotional scene. "Mental Visualization" is a big key to how I compose my music. That is how I tell stories with it. If it's minimal, it's meant to be minimal for a reason. If it's cluttered with instruments, it's meant to be that way. Everything I do has a meaning, even the misspelling of words.
Regarding my credits as a musician/artist....if I told you, you wouldn't believe a word I said because it sounds too ridiculously incredible. The fact is I'm a humble person. I don't like to gloat who I've worked with or who I'm friends with. The music and the stories are more important to me than the names behind them.
Where did you come up with the name, Bug Gigabyte?
My birth name means, "dweller of the burnt land." I didn't want to have my name come true. So I changed it to suit what my life should be about; nature and science, subconsciously your name will have an effect on your life. Plus my original family name is respected in the community as "good people" though with me being the "black sheep. " I wanted to keep the family name a secret. I don't want bring shame to the family name in their "Christian" eyes. It's called respect. A lot of people lack that these days.
The latest single is "Black Sheep" with a character from the SyFy Network show "Deep South Paranormal" by the name of Hart Fortenbery. How did you hook up with him? What else can you tell us about the track?
I will never forget how I met Mr Hart. I was running the hottest open mic night in my hometown at the time. In walks a "ZZ Top" looking guy, with alligator boots, a sequenced suit full of rhinestones and a fisherman brimmed hat. The line up was full and he begged me the entire night to put him on stage. I did and we became friends immediately after that. It was probably 4 or 5 months later that I realized he was a celebrity. Mr Hart is a rare breed. Film and Cajun music are in his blood. He was meant to be the Swamp Pop Rock Shaman of South Louisiana and he knows more about our water way systems and their violent civil war histories more than most. People think he plays a character. Nope. That is just who he is; an intelligent badass that knows a lot about Voodoo/Hoodoo. He was put on tv for a reason.
The Prodigy was an important influence on you, musically. What specifically about them did appeal to you? What are some of your other musical influences?
I want you to think of every electronic act that came before them. There was nothing like them. They took that older, early form of German techno, gave it more of a mass appeal and made it their own. It was a build-up to and what made the explosion of breakbeat happen in the States. The world needed The Prodigy, as they were the "Black Sheep" of the major electronic dance acts of that time. That's just my personal opinion and my point of view from what I experienced growing up.
My other influences range from triphop,goth,industrial, black metal,classical,original rock and roll, blues and electronic music as a whole. I can't just say NIne Inch Nails influenced everything I do. That would be a lie. However Nine Inch Nails And Orgy influenced my basics when it comes to me composing a pop musical structure that has a hard edged sound to it.
Can you talk about your non-musical influences for SINthetik Messiah?
Of course, I find in order to write a real track that has depth and meaning, you really have to be influenced outside of music. For instance not too long ago I released a hardcore dance track,"Never Say Die." It is meant to be an anthem for the illegal rave scene in other countries and for the people who throw parties on the battle field; the ones who "keep the spirits up" in the public minds while these tragedies and atrocities of mankind are occurring a mile up the road.
I really don't like writing about politics due to the fact that politics deal with judging someone you don't know and going off what other people say about them. That's why I try to stay out of it in general when it comes to subjects in my music. I'll write about the people and their experiences. I'll write about my experiences. I'll write just to write.
What about the tools of your trade? What do you typically use in the studio?
I am always on the hunt for new sounds that I find in the real world as I find it's a connection I can establish between myself and the listener. They hear and know I'm really making music with our universe. Samplers play a heavy part in that, as I can take my recordings and manipulate them to how I see fit, and put it in the right key. Synthesizers are my next tool of the trade.
I like to make all my sounds from scratch. There have been times where I've spent days worth of time on one sound. For me it's about portraying the right emotion with the right sound. The last tools are distortion units, natural distortion and distortion software. Sometimes with the right ideas, distortion can help shape the sound into a new character.
In the end it's about originality; not how fast you can put out a track. Using presets and ready-made sample packs is like painting by numbers, not original or creative at all. Anybody can do that. Do something that sets you apart from the rest.
I prefer hardware over everything. However due to me always moving locations, having rooms full of synths and rack mounts isn't ideal to me. That shit is heavy. Right now my current rig consists of soft synths, paid and free open source software, and one hardware synth. All my drums come from various resources I've recorded over the years; some played, some made from scratch, and some chopped up so much they become a different beat.
I try to be as original as possible, I don't wanna sound like anyone else, but I also want to give respect to the artists that have influenced me over the years. So it's always a constant battle of balancing my thoughts,emotions and what I'm trying to achieve musically. That's every single track for me.
Are there any films where you thought the scores were done completely ineffectively? What would you do differently if this was the case? Do you have any particular favorite film scores?
My pet peeve is country western films that blatantly use modern electronic dance music. It's like breaking the 4th wall for me. There is nothing wrong with using it in the trailers as you're trying to hype up your film, but don't use dubstep/hiphop/trap in the actual film.
When it comes to newer country westerns I feel the music needs to have more of the human element in. It doesn't matter what it is as long as it sounds human, like doing a metal track made of banjos for guitars and a horse water bucket as the drums while people are clapping in the background as the snare; things like this. Take what was available at the time and make music with it for the film. That's what I would do.
There are so many good composers and sound designers for film; too many to name. So what I'm going to say is, every single film you love, look up all the music, find their names, and support them. Normally there is not just one person who does the sound and most of the time they are in a band.
You do a lot of charity work for teachers in your area and have a Youtube channel devoted to it. What more can you tell us about these efforts?
I do as much charity work as I can. Giving back to the community is very rewarding to me. With the television program I do what I can. It can be a lot of work and a lot of my own money to make it work. However, since I started the program I was able to help three teachers with a total of over one thousand students.
Here in Louisiana we have the worst education system in the country. Art and music programs are the first to get cut. The teachers have to pay out of their own pockets for supplies. My goal is to raise the awareness of what's going on with our education system. Something needs to change and soon.
I have two episodes on the television program so far within the first year, I'm about to finish off the next one. I did take a break from it for a couple of months due to my own musical career. However, I'll be coming back and hitting the airwaves harder than before in the next coming months with a new episode and a different local artist (painter) to feature.
What have been the most significant changes since the beginning of SINthetik Messiah?
My attitude and accepting that there are 9 billion people on this planet. There will always be someone that can do something better than you. Learn from them, and work to better your own self.
What plans do you have in the coming months and into 2020?
More singles will be released; a Halloween album release and exclusive live shows till the end of the year. I've got a lot of big stuff coming up in 2020 that I can't announce publicly yet. However, just know it will be interesting, what ever it is.
What do you hope your legacy will be for the family and friends who listen to your work in the future?
I've always thought as a person what my legay would be. I could never answer that. I still can't. I just hope my passion for the arts will inspire even the gods.
For more information:
https://www.facebook.com/SINthetikMessiahOfficial/
William ZIMMERMAN
12/08/2019
---