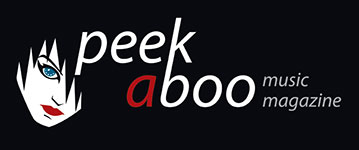 like this interview
---
SIXTH JUNE
Music opens certain sources of myself, and probably its mostly melancholy and darkness than some other emotions.
24/09/2013, Chris KONINGS
---
Sixth June needs no introduction, so I'll keep it short. Since 2007, Lidija Andonov and Laslo Antal form an electro dark pop band from Belgrade. They played at BIM a few years ago and now you can see them again in Brussels, together with Keluar and Froe Char at the Nuit Fantastique. Place to be: TAG - 7/12/2013... be there!
Does the sixth of june have a special meaning for people from Belgrade? Or what does it mean?
No it means nothing at all.
You said there's no dark scene in Belgrade, do you still live there then? Most minimal electronic stuff is happening in Berlin I hear... or electronic stuff for that matter.
Well.. Belgrade became quite alive as well, just it stays within the boundaries of the same people and same places. Not so much chance to catch some wider audience... This is one of the reasons why we moved to Berlin a few years ago. Here its really different, much more possibilities to present our work and to develop as well.
I like the warmness and melancholy of your voice, but don't you sometimes want to scream out and release other emotions? Like hate and joy...
How I colored songs with my voice, is how I feel it in this moment, in this certain place, in that atmosphere of making music. It doesn't function like this: it's a lot melancholic here so let's hold back, or let's scream a bit, it's much more about feelings and following the emotions lead by the music. Music opens certain sources of myself, and probably its mostly melancholy and darkness than some other emotions.
About the new upcoming release, what can you tell us about that? Is it a full album?
Its planned to be a 12'' EP with 5 songs. The sound is different from our previous releases, but isn't that something all musicians say about their upcoming releases?
Will it be in the same vein as Back For A Day? Pure analogue music?
"Back For A Day" was already a step forward from our first release "Every Time" and the new release which will be titled "Pleasure" will be a step even further, but no big jumps I think and in a way the steps we made were logical but still surprising sometimes. It would be really boring to repeat what we already did, even if it means " falling out from the actual scene we kind of belong to. Making music should be a pleasant challenge every time we would do anything new.
Anything special we can expect for the gig in Brussels? Will the new album be out then?
Yes the release should be out by then. We will play the new material as well as the old songs in new arrangements. A new visual background will be prepared as well.
Is that gig part of a tour? How do you feel about touring anyway? Fun? Or too much fuzz going on?
No its not a part of a tour. We actually dont know if thats fun or not as we never had a tour.
Thanks a lot for your time and all the best!
Chris KONINGS
24/09/2013
---