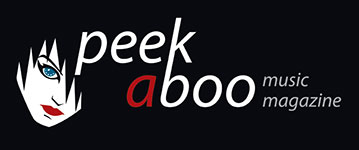 like this interview
---
SIXTH JUNE
We play music, and mostly with synths, that's true but we wouldn't call it minimal
02/06/2011, Didier BECU
photos: © Marquis(pi)X
---
Nail me on some cross, drop some hot oil on my feet and force me to name the most exciting electro pop band from the last months (or last years) and how impossible the question might be, I'm pretty sure I will answer Sixth June! Discovered by Genetic Records and now they're having a new EP "Back for a day" out on Mannequin. Time to talk!
Hello, not everyone is familiar with Sixth June so here's your chance to present yourself!
Hello.
The first time I interviewed you, you were still living in Serbia but now I heard you moved to Berlin, not?
We moved to Berlin almost a year ago, after the release of our debut album "every time". It was a logical step to do.
I guess Berlin immediately opened doors for you, not?
Sort of, but not exactly, actually the "doors were opened" before we came here. We released our first LP for Genetic Music/No Emb Blanc from Germany; this is one of the reasons why we came here. It's the matter of being on the right place, the right time, and Berlin seems to be the right place for what we are doing. But there is no fortune or American dream story here, it's a process that we begun quite time before.
You are the makers of what people tend to call minimal synth. Do you think of yourselves that you are creators of minimal synth?
We wouldn't say that. We play music, and mostly with synths, that's true but we wouldn't call it minimal, we won't like to make borders to our music and creativity, with saying that we belong to this or that genre. The idea and the concept are the most important parts, and not the instruments. And we are happy to work with labels that are opened to what we like to do.
Your career kind of started with Genetic Records and the appearance at BIMfest in Antwerp really caused a boost in your career, not?
The release for Genetic was a milestone for us, as they are the first who asked us to release an album for them, and we are happy to be on their label. Since then we play more, and we go further in what we are doing…
BIMfest was surely a nice experience.
In fact, is there a new album in the make?
We recorded new material for an EP, 5 songs previously unreleased. They were all written since we live in Berlin.
You always seem to find the hippest labels, from Genetic to Mannequin. How did you find them or is it them who found you?
Yes they contacted us, if we are into collaboration with them, we said yes, as we love to try out different things. Our new EP "Back for a day" will come out on 6.6.2011.
Do you follow that whole minimal synth-movement yourselves?
Not really.
Any chance to see you back on stage, soon?
We were playing live, in Berlin a few weeks ago, and will have concerts in other German cities too. We had 2 Italian shows as well; kind of a pre release shows. So we are back, or actually we haven't been away at all.
What's your favourite record of all time and please state why.
Fever Ray (2009) – it's simply perfect from the beginning to the end …
With whom wouldn't you mind to be alone with in an elevator for 8 hours and what would you do then?
There isn't anyone.
A message for the Peek-A-Boo reader could be something like….
If you ask yourself who we are, and why did you read this interview, or maybe you have never heard of us before, than better grab our record and give it a listen, cause there won't be any unclearness's about anything. Music is always honest, you can like it or not. The music matters.
Didier BECU
02/06/2011
---