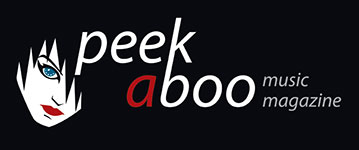 like this interview
---
STACY COCHRAN
'I didn't want to write something cruel; I wanted to find the daily fears and even some transcendent pragmatism inside a complicated set of characters...'
29/04/2019, Britta Tabrit
photos: © George H. Price Productions. Pic 1: Stacy Cochran / Pic 2: Finn Wittrock & Rosa Gilmore / Pic 3: Scott Cohen & Emily Mortimer / Pic 4: Rachel Keller / Pic 5: Director of photography Robert Elswit & Rachel Keller
---
Britta talked to the New-York-based film director, screenwriter and producer Stacy Cochran about the past, her current work and future plans.
Stacy Cochran, thank you for your time and doing this interview with me! First of all, could you please introduce yourself to our readers. Who are you, where are you from?
I'm a film director, screenwriter, and producer in New York City. I think of myself as making movies as if they were short stories, but also as if they're rides. I try to build romantic and opinionated rides of 99 minutes or so. I'm from a small-ish city in New Jersey called Passaic. It was once a great place, like in the 1920s. It crumpled in corruption, mismanagement, and resulting-unemployment, around about forty years later. It is still stuck in scrappy and forgotten mode, maybe forever. It's eleven miles outside of New York but might as well be much further, as the only real connection to the city is the sight of the skyline from elevation-rises on the highway. The photographer and earthworks artist Robert Smithson who died in 1973 did a series called Monuments of Passaic that I recommend with emotion!
https://gd1studio2011.files.wordpress.com/2011/09/smithson-monuments-of-passaic.pdf
Please, give us an overview of your career (the beginnings, your movies…)!
I wrote a script called My New Gun for a screenwriting class in film school, taught by Romulus Linney. An agent at William Morris read it, introduced me to Diane Lane who, I'm thrilled to report, agreed to play the leading role of Debbie Bender. Thanks to one of our producers, Lydia Dean Pilcher, the inimitable Ed Lachman came on as DP. And thanks to Larry Estes, then running Columbia TriStar HV, we were in production a few months after I finished school. The movie premiered in the Quinzaine at Cannes. This was 1992, a great time to be showing and discussing a first and independent film. I'd find myself thinking, 'Why does everyone say the movie business is so problematic?" I later found out.
Your first movies 'My New Gun' and 'Boys', starring Winona Ryder and Lukas Haas, were released during the 1990s. What was it like to direct a movie back then? Is there a difference to your work today?
Yes, My New Gun and Boys were both made in the '90s, and I made another movie at the end of that decade, a feature we shot in two weeks called Drop Back Ten. It premiered at Sundance, and also at that time I made a shorter film about the fabulous Richard Lester. I don't think directing was actually different back then, and my work is in many ways the same, as it moves to a pretty loud rhythm inside my head. I will say for myself that I'm "better at it" now, including being better at the skill of speaking up – which as a woman making films is easier said than done. That's a skill that involves a willingness to accept consequences like conflict and disrespect. It can mean you have to force yourself to stop saving the best of your thinking for safe moments after the men have walked away and left you alone in an elevator. In this career, I've spent many years feeling I had indeed been left alone in an elevator. So I'm genuinely thrilled about Write When You Get Work, the quality of it, the speed and efficiency with which we made it, the magnificent performances from these great actors, the music by Damon Albarn (he provided instrumental versions of tracks from Everyday Robots), and of course the lighting and camera work by Robert Elswit.
Let's talk about your current work. After an 18-year hiatus, your most recent movie 'Write When You Get Work' was released last year. Tell us about the movie, from the first script ideas to the story to the screenplay. How long did it take?
It took forever and it took no time. I wrote the first draft of this film about ten years ago. It was called Rigorous & Exclusive. I couldn't find financing, and we had three kids and a lot of other stuff going on. So I put the project away. I re-wrote it a few years later and called it The Brazen Age, in reference to a wild and wonderful book called A London Life in the Brazen Age: Francis Langley, 1548-1602, written by William Ingram in 1978. I have no idea how I came across Professor Ingram's book from back then, but it lit a fuse on my need to write about the craziness I saw around me in those often-ugly Bush years of the early 2000s. I didn't want to write something cruel; I wanted to find the daily fears and even some transcendent pragmatism inside a complicated set of characters, and turn them loose in a caper, a comedy and, above all, a love story.
And what about the title? Why 'Write When You Get Work'?
I'm going to quote myself from the director's statement I was asked to write for the premiere at SXSW last year. "Write when you get work" is a saying, originally from the Depression era in the States. It's a directive – to call if you get a job, to let us know if you make some money. And so it is a farewell that comes with a challenge. If you say it to someone as they leave home or walk away, it has promise of accomplishment - but also likelihood of failure - in its delivery. It's a poke in the ribs. It was how my dad always said goodbye when I was a kid. Whether I was headed to college or just off to the park, my dad would give a wave and say, "write when you get work!!" For years I didn't know what it meant. But I could tell he thought it was funny.
The cast is really amazing (Rachel Keller, Finn Wittrock, Emily Mortimer…). How did you find that perfect group of people? Did you yourself try to win certain actors for your feature?
I love working with actors, and this cast I have to say, it's just tops and beyond. Can you imagine the joy I felt when Emily read the script and said yes she'd like to play this role? She was the first actor 'in' and she paved the way for excellence. I have always worked with Todd Thaler, the casting director in New York with whom I can communicate at nearly the speed of light, and he simply sent the script to the agents for all of these actors and introduced me to many of them for the first time. Some of the cast members are very experienced film and theater actors, and some are new to features. All of them individually are brilliant and all of them, together, became a troupe that feels both authentic and thoroughly invented. I love the process of casting.
Website: https://www.writewhenyougetworkmovie.com/
IG: https://www.instagram.com/writewhenyougetwork/
Twitter: https://twitter.com/WriteWYGW
Facebook: https://www.facebook.com/writewhenyougetwork/
You presented WWYGW at our film festival in Oldenburg, Germany, last September. It wasn't your first time here. Tell us, what does this festival or Germany in general mean to you?
This year marked my third time participating in the Oldenburg Film Festival. I'm crazy about it. The festival, the city, and of course its director, Torsten Neumann. Vision and instinct and organization are vital, and Torsten is an ideal example of how and why great leadership matters so much. In 2000, the festival welcomed me for the first time – as the recipient of their annual tribute. They showed the four films I had made by that time. Of course that was just a year before 9.11 when the world turned upside down. I returned a few years later to be on the jury, and then this past year of course. The festival has always been a mirror of Torsten's energy and enthusiasm, and it still keeps getting better and better.
Any future plans? More movies or maybe something else?
Yep. Aside from the blaring in my head to make a movie about love, money, class, and New Yorkers, the practical purpose of making Write When You Get Work was to get myself back to work on the rest of the projects I've been waiting and wanting to make. I'm involved in an action film with a writer and producer I love. And I'm also rewriting an ice hockey film of my own; it's a fictional thriller set in 1969, based on a book by veteran hockey reporter Gerald Eskenazi. I also have a plan for a love story set in Texas in 1963, on the night before John F. Kennedy's assassination, and an action series inspired by – well, I won't say! Also a rewrite of I'm A Tiger!, a screenplay I wrote but was never able to finance about a 12-year-old girl with, problematically for her, the unmistakable body of a woman. And there is a novel I've got in my head that I am determined to write.
Ok, let's do the fun part of this interview. Answer in only one sentence / word!
What's your favorite movie and why?
A Hard Day's Night for its heartbeat. But then, Lubitsch, Melville, Hitchcock, Truffaut, The Garden of the Finzi-Continis, Four Lions, The French Connection, Tristram Shandy, Good Night, and Good Luck. I can't stop!
Would you like to do something different, like a horror movie? Why / Why not?
Horror, maybe; action, yes; a thriller, of course; anything that glamorizes violence or torture, no.
Anyone you'd like to work with one day?
I'd love the chance to work again with 99 percent of the people with whom I have already worked. Okay, 95 percent. As for those with whom I haven't crossed paths, I'd love to work with Armando Iannucci and so many of his brilliant friends; but really the list of filmmakers, actors, DPs, designers, composers I'd like to work with is ridiculously long. My aspirations are a moving target.
Your happiest moment ever?
I will always be in pursuit of it, as the seeking might be the essence of my happiness.
Pizza or burger?
Pizza, no contest; especially a slice on the street in New York.
Did you like this interview? :)
Yeah man!
At the end, maybe a few words to our readers!
I'll get back to you, and I mean that in a thousand ways.
Stacy, thank you so much for this interview!
-> You can follow Stacy Cochran here:
Twitter: https://twitter.com/stacycochran99
IG: https://www.instagram.com/stayseated99/
Britta Tabrit
29/04/2019
---