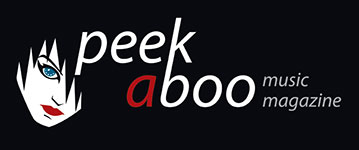 like this interview
---
STEVE IGNORANT (CRASS)
'I think what drives me is the endless injustice that goes through life.'
16/03/2019, Danil VOLOHOV
---
It's always interesting to look at the breaking boarders. Not factually, but metaphorically. And with this, you may be sure that it's much harder to do. During the last few decades most people associated the name of Steve Ignorant with Crass. The band that broke the leave choosing another musical direction, different from the way of development of commercial music. Nowadays, Steve Ignorant still continues to create. And it seems that nothing has changed with him. There is still politics in the air, war conflicts and problems of society - all the topics Steve has been singing about since then. But, with Slice Of Life, Steve Ignorant decided to get away from this tradition - at the age of 61 he still feels like thirty years ago. With it. And like thirty years ago, Steve continues to speak about current problems of our world. Recently released "S.O.D." became probably the most powerful song of Slice Of Life and the good example of Ignorant's ability to talk about current things. As well as being spiritual and sensitive.
In the interview for "Peek-A-Boo" magazine Steve Ignorant told about upcoming "DON'T TURN AWAY", about his background with Crass and Slice Of Life. About the problems of modern world and DIY.
You nearly finished your work on a new album of Slice of Life. Could you please say a few words about the recording session?
It's hopefully gonna be different from the last one. Lyrically, it's personal. Because, what I usually write about...I suppose it's because of my age, but now I'm writing more about my aging process that I'm trying to address at the moment. And the thing of depression I can get.
With your background in Crass it was quite hard for me to perceive your work with Slice of Life! So can you say that forming Slice of Life you wanted to do something slightly different?
Yes, absolutely! I mean, what happened was: I was performing The Last Supper Tour. The band I had with me was highly professional. Absolutely brilliant! But I remember standing on stage – it was in Shepherds Bush Empire. And I thought, if I was a 15-16 year old teenager coming seeing this band for the first time I thought that I could never achieve that! When I was a teenager it's always put me off, 'cause I thought that you had to be able to make music. Or you had to be able to play instruments to form a band.Which isn't the case as punk proved. So what I did – to strip the whole thing right down, to the roots. And write songs that would be pretty simple, in structure. So if a young person comes along and sees Slice of Life performed – they won't walk out, thinking: I'd never be able to understand that. But hopefully they won't walk out. Just think: I can do that! And I can do it better! I'm hoping that it would inspire other people to start writing or performing.
If we'll speak about one of the aspects of your creativity – your lyrics, I'd say that in general the theme of "life" prevails in your texts. With it, you speak about life not just about human experience. In your connotation life is also our experience and something deeper and more abstract. Something more religious, I'd say. Can you say that you, as an artist, feel close to such a form of dualism ?
I think what drives me is the endless injustice that goes through life. And I'm still experiencing it, at the age of 61. So believe it or not, I actually tried to write light pop-songs. Or love songs. And I failed miserably! Cause I can't do that! I can't write rubbish! So everything I write about is the stuff that affects me. And that I see, affecting other people. I always did that. And I can't not to do that. Isn't it a religious thing? That's one good word to use…To express that.
With it, talking about Crass I'd say that there is a line of struggle and disagreement going through all your creativity. Starting from "Punk Is Dead" and finishing with "I know There is Love" and lots of other songs. So what has changed between Steve Ignorant of the 80's and your today's version ?
Not a lot. I just think its age-old-cliché. It's aging process! You go through life and you see and experience different things. I still feel the same anger as I did when I was 18. Or when I was in the 80's. I still feel that anger. But it comes in a different form now. It's…difficult to explain. Cause I'm talking about my life and me. It's always difficult. It's just observations. I've always felt a deep compassion for the human raсe. That comes from…when I was in school and I experienced bullying. And saw bullying for the first time. And I thought about: "That's really unfair!" All the way through life we're bullied by our society. That's what drives me. And that's what I can say really.
I think it's reasonable to say that nowadays our culture is in reflection with the culture of 80's. Even in the political sense it was the time for a certain infantilism. And of course there are millions of bands who want to feel the esthetics of that time reproducing popular music of that days. But talking about yourself, do you feel the connection with the 80's ?
Yes, absolutely! It's society! What's happening now in the World had been happening in the 80's as well! Pretty simple: In England – there are still homeless people. And there are still rich and poor. There is still a parliament. There is still war. You could go on and on. So there is that connection. The difference now, I think is the technology. You could find out about these things a lot quicker. So people are talking on social media now. Of course there is a lot of bad stuff in social media. But the good thing is that it's easy for people to communicate now- internationally. So I hope that…not the next generation, but the generation after, I hope that life would be better for those people. Because it has to change! It can't go on in a way it has been going on.
"Slice of Life" started with your touring with these musicians during The Last Supper Tour. What was the most memorable event during this tour ?
I think it was when we played in Baltimore, in America. A guy came up. He was at one of our shows in Chicago. And he got to Baltimore. He said: "Could I speak to you after the concert?" I said: "Yes, sure!" – I thought he wanted to get the band together and make a photograph of the group. He came up afterwards and said: "I know that you're not Crass. But you're the closest thing I've seen to it. You music helped me through the bad time…" – suddenly he just collapsed in tears. He really-really broke down. So everyone asked him: "What's wrong?" – he said that his father shot himself in front of him. And Crass' music helped him to get through it. I thought: "What the fuck can I say to that? Here is a free t-shirt! I'll sign your jacket!" That was a moment, and brought home to me, whether you like it or not, whether you're Crass member or not, Crass' music or art-work. or whatever, something about that band -what they did touched people incredibly deeply emotionally. That was for me the real epiphany. I suddenly released how much we've touched people.
With it, you've been touring quite a lot playing the material from "The Feeding Of The 5000" – could you please tell me what memories you have about this record ? What does it mean for you now ?
Oh, "The Freeding of The 5000" – for me it's timeless. For me, it's my favourite Crass record of all times. Just the first one we did. And the very first song – "Do They Owe Us a Living?" it's everything! In a strange way I didn't need to say anything after that. But I did! That to me sums up if I need to thank what 70's and 80's were like I just listen to that record. Because this is what's it about. But, If I perform those songs today – they still have relevance! So it's timeless!
I can't but ask about your recently released "S.A.D" song, which would be released on your new album. It's probably the best example of sensual songs in your creativity. So playing such a song, haven't you got a feeling that you're disclosing yourself from another side ?
Absolutely! I think with the subject from "S.A.D." – a lot of people I've spoken to suffer from depression. And a lot of people like me, feel they have no one to talk to, when I was going through it. And I still do it. But I wrote that song because I just wanted people to know that I can't help people with depression. Like people can't help me when I'm in it. But, I can understand what you're going through. And hopefully, you can understand what I'm going through life. If I was depressed now, and you were depressed as well, I could describe to you my depression and you could describe yours. We could feel the same thing, but it would be totally different. Your depression is unique to you. And the next thing about it – you can't explain it. You can describe but you can't explain it. So this song is very personal. It's me. It's a part of me. It's like someone listens to it and goes on…Maybe it gives some understanding about everything. Making this person feel a little better -- than I succeed in it!
If we'll speak about creating songs, most of the lyrics say that there is always a real-life basis in their songs. So can you say if there are songs which are hard to sing for you? For some reasons.
Oh…well, I'd "S.A.D." can be difficult for me to sing. The other things – it's not so difficult. Because, when I'm on stage – that's where I live. I can give it to you. That's why I do this – I perform and I see these songs and your emotions. Sometimes I'd feel like I'm doing it. With it, It can be difficult. But I'm not ashamed and I'm not afraid to expose myself.
Talking about your coming record, could you please say a few words about it ? What title it would have ? Would it be focused on human feelings ?
The album would be called "Don't Turn Away". It's very much about human emotions and feelings. People often say: "Steve, what sort of music do you do ?" And I said: "I like music you're listening to when you're washing up in the kitchen." Actually, how I can describe it ?...It's quite hard to describe it…Obviously, I'm writing about human condition and depression. Disabilities. But what I always try to do in my material is end on a note of hope. So the song "Don't Turn Away" itself…You may say: "Oh! It's so depressing!" but there is hope at the end of it! I always try to look for that spark. Don't leave people on a down! Leave them on an up!
As one of the founders of revolutionary DIY approach could you please say, how it was for you to look upon its evolution throughout years? And what do you think, can we call today's form of musical existence as DIY? I mean not psychical format, like LP on vinyl. But virtual platforms like Bandcamp.
I think that you can still call stuff DIY. Even now people may be doing it. On the level of technologies. They're producing their own things. So that's good. But commercialism always buys things up. So it's difficult not to be involved with commercial side of things. As far as it can be, I'd say that people still do DIY. And I'm still involved in that!
Most people know you as one of founding members of Crass. But with it, Slice of Life is also a very interesting and authentic project. So what do you feel standing on stage now, with the members of Slice of Life ?
I'm really privileged. Because, they are such talented musicians. But also I feel very strong on stage. Yes, it would be easy for me to get a band together. And play Crass songs. Everyone would come along and people would jump up and down and everybody would have a good time! But doing what I do with Slice of Life is quite often hard for people who don't know what to expect. I'm talking about younger people. They come along and they walk out, because it's not what they expected to hear! But I just feel very strong about it! Because it's what I want to do. At the age of 61 I think I earned the right to do it and not feel obliged what people would want me to do. So really what I'm doing now is my identity. I feel proud of it and not afraid of it. And the strange thing is that since I've been doing this with semi-acoustic stuff, a lot of other bands tried it and said that they actually preferred it as well. Because they're up against it again. So I'm just really enjoying it! I'm really enjoying a challenge. There is nowhere to hide. And Slice Of Life and I are up against it!
Steve Ignorant's Slice Of Life will be starting their tour in April and will be playing songs from their new album 'DON'T TURN AWAY' that will be released later this year.
SLICE OF LIFE TOUR: DON'T TURN AWAY
APRIL
4 Devonshire Arms, Cambridge
5 Music Hall, Ramsgate
6 Lewes Con Club, Lewes
18 Brudenell Social Club, Leeds
19 The Rigger, Newcastle-under-Lyme
20 The Maze, Nottingham
21 Dementia Aware Fest at Dolls House, Abertillery
JULY
4 Katie Fitzgeralds, Stourbridge
5 Old Cinema Laundarette, Durham
8 Dog And Parrot, Eastwood
25 Colchester Arts Centre, Colchester
26 The Rising Sun Arts Centre, Reading
27 The Riviera in Boscombe, Bournemouth
28 BESTIVAL, Lulworth Estate
AUGUST
1-4 REBELLION, Blackpool
More dates TBC
Danil VOLOHOV
16/03/2019
---