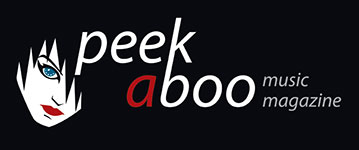 like this interview
---
SUICIDE COMMANDO
Live we're a little bit like a trip to hell
11/05/2015, Wim GUILLEMYN
---
Most people from the scene know Suicide Commando. They started as an electro-industrial band and developed to EBM. Jan Van Roy is the force and the spirit behind the band and was so kind to answer some questions.
Eurorock has built a great tradition in the past with big names. The restart of the festival seems to be successful with already more than 6,000 tickets sold. Are you familiar with Eurorock?
Obviously I'm well familiar with Eurorock. Neerpelt is close to Leopoldsburg, so I play almost in my own backyard. Moreover, I know the organizer quite well and I have helped him this year with the line-up and the programming. I was very happy that Eurorock after several years absence is been back in business.
I think the band fits well between the others. You also stand on a beautiful site on the poster? Agree?
Yes, I can only go along. But I also play a bit of a home game.
Do you mostly bring songs from the latest album 'When Evil Speaks "?
Not really, it is more likely to be a sort of "best of" set, mainly work from the latest CDs.
Who will you bring to play live?
On stage Suicide Commando consists for quite some time out of myself, Mario Vaerewijck (ex Insect, former Lowpass,...) on drums and Torben Schmidt (Binary Park, Lights of Euphoria) on keys.
What can the people, who know the band less, expect of the live-act of Suicide Commando?
I hope and suspect that meanwhile most people in the scene know Suicide Commando well, not only of our club hits like "hellraiser", "Die motherfucker die" or "bind torture kill", but also of our many live shows that we played at home - and in other countries. Suicide Commando live is a bit of a trip to hell, with hard hitting beats and vocals and at times controversial videos.
Are there any plans for a sequel to 'When Evil Speaks "?
Yep, fully engaged in the moment actually. The new single is already canned and comes out this summer, the new album follows then hopefully around the end of the year.
Are there acts from the line-up which you would like to see?
Oh yes, a lot. I want to say hello to The Neon Judgement, see the performances of Front 242, Absolute Body Control, Killing Joke and hopefully a whole range of others.
It will probably be a nice party!
Come all to Eurorock!
Johan
Suicide Commando
Wim GUILLEMYN
11/05/2015
---