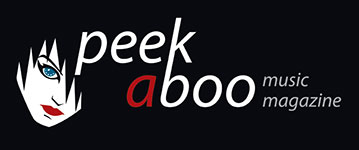 like this interview
---
SUICIDE COMMANDO
It's such a small world that success is quite relative and I've always been very aware of that.
16/06/2011, Didier BECU
photos: © Marquis(pi)X
---
This year Johan Van Roy has something to celebrate: 25 years of the musical project that gave him a place on the musical map. Of course we're talking about Suicide Commando. This summer you can see him at Shadowplayfestival but as he loves us, and as we adore him, we spoke with the man himself!
Translation : MELISSA BAUWENS
Dear Johan, 25 years of Suicide Commando. I suppose that after all that time, Suicide Commando became some sort of alter ego?
You could say so yeah. Suicide Commando is an important part of my life. I couldn't imagine a life without it anymore. I became a real father 2 years ago, but I kind of consider Suicide Commando like a child and an important part of me.
Where they 25 years of joy or pain?
Ah, they weren't that hard, but it wasn't always that enjoyable either. I've always been lucky enough to meet the right people at the right time. I never had to search for a label and I've always been free to do what I wanted. I actively lived the heyday of the (electronic) music scene. Before we ever heard of illegal downloading and such. So as far as that is concerned I consider myself very lucky. Of course it's not always that simple. I do sometimes wish for a bit more peace and quiet in my life. Music, my job and being a dad is not always an easy combination. It doesn't leave a lot of time for friends and that I do miss sometimes. But anyway, I won't start whining, in the end I got to do what I wanted so I could have chosen to do things differently if I wanted.
I see you as a pillar in the Electro world. Do you agree? There is a definite evolution in your sound and thank goodness for that, I'd say, after 25 years. Do you see yourself as the inventor of Hell Electro?
That's something everyone has to decide for themselves, but I don't really agree. Music is something of all ages and if you ask me, there is only good and bad music. A lot of good music, or even more good music is made these days as well. There is a lot more out there. As far as my own music is concerned. I won't say that my music is better or worse than before. That's up to the listener to decide. I know that some people prefer my older stuff or even my old demo's. Each to their own, of course. But to say that before everything was better seems a bit too far-fetched.
If I dare ask, what did you do before you became a mucisian?
Music always fascinated me and before I started experimenting with electronic music and Suicide Commando I played my brothers bass guitar for a little while. But I realized fairly quickly that guitar wasn't really my thing. In those days I went to a lot of gigs and festivals and the other normal stuff that young people did in those days.
Your song titles are often quite extreme. Are you that extreme yourself?
No, not really. Even though I have to admit I do have a bit of a dark side. I don't look or dress extreme, so a lot of people are quite surprised when they find out what I do or who the man behind Suicide Commando is, but being a little schizo doesn't hurt and can even be fun sometimes.
You often sing about suicide. Isn't that a dangerous game to play, being quite a public person?
I do realize that I have a certain influence and power as a musician. So maybe it is dangerous to be so blunt about it, but it also works the other way. I often have people thanking me or telling me how my music helped them getting through some difficult times.
A while ago you were in the media again because you're working on a compliation. Can you tell us a bit more about that?
After Noise Terror Productions, my previous label as part of the 'Dependent' label went down, I started up a new label called 'World Wide Electronics'. A subdivision of 'Out Of Line Records' this time. Next to my work with Suicde Commando, I've released a new compliation: 'World Wide Electronics 1, with a lot of beginning electro bands but also some legends like Infact, Breathe (ex placebo effect) or our own Mildreda (aka Jan De Wulf, better known from his work with Diskonnekted).
The point is trying to prove that electro can still sound new and refreshing, to the contrary of what some people think. The first volume just came out, so hopefully I can start working on number 2 soon.
So you care about new artists, that's nice.
Thanks. It always sort of interested me and over the years I've been through quite a few labels. I had a tape label in the nineties and a few compilation series on other labels. It only got serious with 'Noise Terror Productions' and obviously now with 'World Wide Electronics'. Back then I had more time and if it wasn't for the bad shape of the record industry, I would release even more stuff. Music, and specifically electronic music, is just a huge part of my life. I just couldn't live without it anymore. Even after all these years I still get excited about new bands and discovering new things.
There are a lot of Suicide Commando clones. Do you never think: 'Hey, that sounds like me?'
Ah it's not that bad really. Of course the difference are really small sometimes, but I'm not bothered by it. I consider it an honour if others see me as a role model. I was very proud to be compared with bands as 'Klinik of Dive', just because it was one of my big examples. I find it a pity that the media portrays it as a negative thing sometimes.
A lot of people, me being one of them, consider you a hero. How do you handle that?
I quite dig the attention. I'd lie if I claimed otherwise. As long as I can walk the streets nearly unnoticed I don't have any problems with it. I think everyone enjoys having their work appreciated. I think it gets annoying for the real big artists, who can't leave their houses unnoticed, but honestly, what does success mean in this field of music. It's such a small world that success is quite relative and I've always been very aware of that.
You'll be playing Kortrijk with a special soon. Can you tell us a bit more about that?
Not really, I have so many ideas in my head but no time to actually work them out and even if I did know, I wouldn't tell just yet. It has to stay a surprise, so all I can say is, come check it out Friday july 22nd.
Do you have a special message for our readers?
I think this is the perfect opportunity to thank everyone for the past 25 years. And I mean everyone. Not just the people who followed Suicide Commando, but also everyone who ever bought a Suicide Commando album or danced to 'Hellraiser' back then. Thanks for all your support!
FAVOURITE MAN : My son Liam
FAVOURITE WOMAN : His mommy
FAVOURITE MOVIE : Halloween (Rob Zombie remake)
FAVOURITE BOOK : Cubase for dummies (still to be written)
FAVOURITE COLOUR : Black
FAVOURITE PLACE TO GO : Bed
FAVOURITE CARTOONCHARACTER :Droopy
Didier BECU
16/06/2011
---
Dit jaar viert Johan Van Roy de 25e verjaardag van zijn geliefde project: Suicide Commando, de groep die hem internationaal op de muzikale landkaart bracht. Omdat Peek-A-Boo van hem houdt, en hij van ons, spraken we met Johan Van Roy.
Beste Johan, 25 jaar Suicide Commando. Ik veronderstel dat na zo'n tijd Suicide Commando jouw alter ego geworden is, niet?
Dat kan je wel stellen ja. Suicide commando is een belangrijk deel van mijn leven, van mijn hele doen en laten geworden, ik zou er gewoon niet meer zonder kunnen. Ik ben bijna 2 jaar geleden echt vader geworden, maar suicide commando beschouw ik eigenlijk ook als een kind en belangrijk deel van mij.
25 harde jaren of 25 jaar genieten?
Oh, harde jaren waren het zeker niet, al was het natuurlijk ook niet altijd genieten. Ik heb altijd wel het geluk gehad de juiste mensen op het juiste moment tegen te komen, zo heb ik nooit naar een label moeten zoeken, en zo heb ik eigenlijk altijd wel mijn zin kunnen doen. Ik heb ook nog de gloriedagen van de (electronische) muziekscene meegemaakt, toen er nog geen sprake was van illegale downloads en dergelijke … dus op dat gebied prijs ik mezelf heel gelukkig.
Maar natuurlijk is het niet altijd rozengeur en maneschijn. Zo wens ik mij soms toch wat meer rust en kalmte in mijn leven, want muziek, job en papa zijn combineren is niet altijd evident en makkelijk. Veel tijd voor vrienden en dergelijke is er helaas ook niet meer bij en dat mis ik af en toe wel. Maar ik ga hier niet klagen, uiteindelijk heb ik altijd mijn zin kunnen doen, dus had ik ook de keuze om het anders te doen als ik echt wou …
Zelf zie ik jou als een instituut in de electrowereld. Vind jij dat zelf ook? Er is duidelijk een evolutie merkbaar in jouw geluid. Gelukkig maar na 25 jaar zou ik zeggen. Zie jij je als uitvinder van de hellelectro, of hoe zit dat?
Ik krijg die opmerking inderdaad wel vaker, maar ik antwoord ook steeds hetzelfde. Ik vind van mezelf niet dat ik een instituut of grondlegger ben van een bepaalde stijl (noemen we het voor de gemakkelijkheid nog maar eens "hellektro" ja) of genre zoals sommigen beweren. Toen ik destijds begon met muziek maken werd ik ook vergeleken met andere bands zoals Klinik of Dive. Dus ik vind niet dat ik het warm water heb uitgevonden, ik heb gewoon verder geborduurd op wat anderen reeds voor mij hadden gedaan.
Dan zijn er natuurlijk die mensen die vinden dat vroeger alles beter was en vasthangen aan dat eerste geluid van Suicide Commando. Hoe reageer jij daarop?
Dat moet iedereen voor zichzelf uitmaken natuurlijk, maar ik ben het daar niet mee eens. Muziek is iets van alle tijden en volgens mij bestaat er alleen maar goede en slechte muziek. Er komt volgens mij vandaag nog even veel of misschien zelfs nog meer goede muziek op de markt, gewoon omdat het aanbod ook veel groter is geworden.
Nu wat mijn muziek betreft, ik ga hier niet verkondigen dat mijn muziek van vandaag beter of slechter is dan die van vroeger, dat moet de luisteraar maar beoordelen. Ik weet dat sommige mensen mijn ouder werk beter vinden en sommigen zelfs mijn heel minimaal werk van mijn oude demotapes prefereren, maar dat is hun goed recht natuurlijk.
Maar daarmee gaan beweren dat vroeger alles beter was vind ik een beetje ver gezocht en bekrompen.
Als ik jou dat mag vragen, wat deed je eigenlijk voor je in de muziekwereld stapte?
Muziek heeft me altijd al gefascineerd en voor ik begon te experimenteren met electronische muziek en suicide commando speelde ik eventjes basgitaar (van mijn broer), maar ik had al snel door dat gitaar niet echt mijn ding was. In die tijd ging ik ook vaak naar optredens en festivals en deed ik verder de dingen die de meeste andere jongeren zo deden in die tijd.
Jouw songs dragen extreme titels, zie jij jezelf als een extreem iemand?
Neen, niet meteen, ook al ben ik me bewust dat ik toch wel een zeer duister kantje heb. Ik zie er ook niet meteen extreem uit en kleed me ook niet extreem, dus veel mensen zijn toch wel verbaasd als ze te weten komen met wat ik bezig ben of wie de man achter Suicide Commando is.
Maar een klein beetje schizo zijn doet geen pijn en kan best leuk zijn! J
Jouw songs gaan vaak over zelfmoord. Blijft het niet gevaarlijk om als publiek persoon met die gedachte te spelen?
Ik ben me bewust dat men als muzikant toch wel een bepaalde macht en invloed heeft, dus kan het inderdaad wel gevaarlijk zijn wat men zo tekstueel verkondigt. Maar dat werkt ook omgekeerd, zo krijg ik regelmatig reacties van mensen die me bedanken en me vertellen hoe mijn muziek en teksten hun hebben gesteund in moeilijke tijden of situaties.
Onlangs kwam jij terug in het nieuws omdat je bezig bent met het samenstellen van een compilatie. Kun je daar iets meer over vertellen?
Inderdaad, na het ter ziele gaan van Noise Terror Productions, mijn vorig label als subdivisie van het Dependent label, ben ik nu terug met een eigen label begonnen onder de naam "world wide electronics" en dit keer als subdivisie van Out Of Line Records. Naast de Suicide Commando releases breng ik nu ook een eerste nieuwe compilatie uit "world wide electronics volume 1" met daarop veel beginnende electro bands maar ook enkele oude legendes zoals Infact, Breathe (ex Placebo effect) of onze eigen Mildreda (aka Jan De Wulf, beter bekend van zijn werk met Diskonnekted).
De bedoeling van deze nieuwe reeds is aan te tonen dat het hardere electrowerk nog steeds innovatief en verfrissend kan zijn, in tegenstelling tot wat sommigen beweren.
Volume 1 is net uitgekomen en ik hoop binnenkort al aan een opvolger te beginnen.
Blijkbaar lig jij wakker van wat andere (beginnende) artiesten brengen. Dat siert je.
Dank je. Het heeft me eigenlijk altijd al geboeid en ik heb ondertussen toch al enkele, weliswaar meestal op heel kleine schaal, labels versleten. Zo had ik in de jaren negentig al een tijdje een tape label, had ik een paar compilatieseries lopen op andere labels enz
Pas later is het wat meer serieus geworden met Noise Terror Productions en nu is er dus World Wide Electronics.
En had ik nog meer tijd en waren het niet zulke slechte tijden voor de platenindustrie door de immer dalende verkoop van CD's, ik zou allicht nog veel meer dingen uitbrengen.
Muziek, en dan in het bijzonder de electronische muziek, is gewoon een belangrijk deel van mijn leven, ik zou er gewoon niet zonder kunnen. En zelfs na zoveel jaren vind ik het nog steeds boeiend om nieuwe groepen en nieuwe dingen te ontdekken.
Er zijn onmiskenbaar veel Suicide Commando-klonen, denk je nooit van "He, dat ben ik!"?
Ach, dat valt best wel mee vind ik. Uiteraard zijn soms de verschillen wel heel erg klein, maar mij persoonlijk stoort het niet. Ik heb het eigenlijk altijd een hele eer gevonden dat anderen mijn muziek als voorbeeld aanhalen.
Ik was er eerlijk gezegd vroeger ook wel fier op om in één adem vernoemd te worden met groepen als Klinik of Dive, gewoon omdat dat nu eenmaal mijn grote voorbeelden waren.
Ik vind het eigenlijk een beetje jammer dat het in de media soms eerder negatief wordt voorgesteld.
Veel mensen (ik ben er één van) zien jou als een soort held. Hoe ga jij zelf met die adoratie om?
Ik vind die belangstelling best wel leuk, ik zou liegen als ik het tegendeel zou beweren. Zolang ik (bijna) ongemerkt over straat kan lopen heb ik daar absoluut geen probleem mee. Ik denk dat iedereen wel graag heeft dat anderen uw werk appreciëren en sommigen zelfs adoreren.
Het lijkt me pas minder leuk voor de "echt" grote artiesten, die nauwelijks nog ongemerkt de deur uit kunnen of zo, maar zeg nu zelf, wat stelt succes in onze scene eigenlijk voor? Dit is zo'n kleine scene dat succes echt wel relatief is hoor en daar ben ik me gelukkig steeds bewust van geweest.
Binnenkort sta jij op Kortrijk met een speciale show. Kan je daar iets meer over vertellen?
Niet echt, ik zit met zoveel ideeën in mijn hoofd maar heb op dit moment zo weinig tijd om die te realiseren dat ik echt nog geen idee heb hoe het gaat worden, en zelfs moest ik het al weten, dan zou ik het uiteraard nog niet vertellen, want het moet wel een verrassing blijven hé. Dus ik zou zeggen, gewoon komen kijken op vrijdag 22 juli!
Een speciale boodschap voor onze lezers is?
Dit lijkt me wel de ideale gelegenheid om na 25 jaren Suicide Commando iedereen nog een keertje te bedanken voor alle steun de afgelopen 25 jaar. Maar dus echt wel "iedereen", dus niet alleen zij die Suicide Commando van dichtbij hebben gekend of geholpen, maar ook zij die het van veraf hebben gevolgd of die misschien ooit eens een Suicide Commando CD hebben gekocht, of destijds op "hellraiser" stonden te dansen …
Bedankt voor jullie steun al die jaren!
FAVOURITE MAN : My son Liam
FAVOURITE WOMAN : His mommy
FAVOURITE MOVIE : Halloween (Rob Zombie remake)
FAVOURITE BOOK : Cubase for dummies (still to be written)
FAVOURITE COLOUR : Black
FAVOURITE PLACE TO GO : Bed
FAVOURITE CARTOONCHARACTER :Droopy
Didier BECU
16/06/2011
---