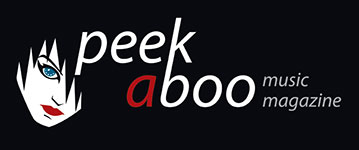 like this interview
---
TED PARSONS
'I got back into doing my artwork. And that makes me happy!'
20/06/2019, Danil VOLOHOV
---
Ted Parsons started his career in school. Back in the days his major influences were dub and reggae. And mainly these styles of music inspired him as an artist. Speaking to me Ted also notes that of course he used to listen to Led Zeppelin and Deep Purple. Like all of us. After he moved to New York City his musical career really got started. "Biggest melting pot of the 80s" as somebody said to me once. Ted Parsons quiclky established himself as drummer. He joined Swans in the early 80s - the real renaissance for the band. At that point the band just started moving from their well-known teethcrushing sound to more soft works like "Children Of God". After leaving the band Ted got his inspiration in the New York scene of that era: Agnostic Front and Cro-Mags, The Bad Brains. New York Hardcore established itself with it, inspiring three individuals to create a new project - Prong. Looking back now, Ted tells me that hardcore was their frist main inspiration during the early days when Prong didn't cause much interest from record labels and followed musical standards of DIY. As well as trash-metallic scene. After a year with Prong Ted joined Godflesh and recorded cult "Hymns" with the band.

In the interview with Peek-A-Boo magazine Ted Parsons told us about becoming a visual artist and Prong, about the intencity of Swans' live shows and Godflesh, about post-metal and the coming Jesu album.

In the early 2000s you've formed the project you're continuing working on nowadays – Teledubgnosis. I find it very interesting because of things you're uniting as musicians. But how did you come to this combination of sounds ?
I just had friends that where really interested in reggae, dub-music and electronic music. And we just brought that together! These guys where both really good in making music on computers, in digital style. And I brought in the live drums. Inspiration King Tubby and dub from Jaimaca. Also Uk dub On u Sound and assorted electronic music like Meat Beat Manifesto and Skinny Puppy. The other 2 members are Greg Grinnell and Jason Wolford. We are just three guys getting together to make the stuff we love! We called it Teledubgnosis.
With Teledubgnosis does your background in jazz-music play an important role ?
Very much so! I first got interest in reggae when my parents brought a lot of stuff from Jamaica in the 70s. A lot of Bob Marley and Peter Tosh albums. I started listening to that stuff and I understood the different patterns of drumming for that kind of music. And I loved reggae and dub for such a long time! When I moved to New York I used to go to this "Reggae Lounge" which is a big club place with big sound system. I used to go with my friends there, sit in a corner, drink beer, smoke some ganja and listen and listen to the vibes. I was interested in bass. And also, the way the drums dropped. The bass was always on 1 and 3. So I always loved reggae, I always loved dub. Even ska-stuff! The Specials! People think I'm just a metal drummer but I loved reggae since I was 12 or 13.
We talk about the very-very beginning of your career. When your school project transformed into a whole band. Mostly your creativity is connected with New York city. So could you please tell me a little bit about the atmosphere in New York in those days ? Especially at places like CBGB's and Max's Kansas City? And how did this influence you ?
When I moved to New York I was so much into music and nu-music…In high school I listened to old-dinosaur-bands. Like Zeppelin and Deep Purple. Then I started getting into new wave and punk.I was kind of an outsider in high school because every one else thought that this music was really weird. I loved Devo, Killing Joke, Gang of 4, Joy Division. I love all the stuff that came out in England at that time. I loved The Ramones…When I moved to New York in 1980 to go to art-school I was constantly going to the clubs. And saw all these bands that came from England and all the bands in NYC that came from CBGB's…Really, it was a perfect time for me to be in New York City. CBGB's became my second home. Tommy and Mike from Prong worked there. I got to see Talking Heads, The Ramones, Blondie, Bad Brains, Suicide, etc. Not only in that club but in lots of others. There was a really healthy environment there for lots of new bands that could play anywhere, any night. Lots of the stuff you've probably never heard of…Especially the band I was in -Ten Hail Marys. We used to share rehearsal space with The Bad Brains. So we were involved in lots of stuff. New York City in the 80s was thriving in music and art. So I was in heaven when I was there!
At that period you joined Swans and became the drummer during their most successful ( in my opinion ) period. But could you please tell me how hard it was for you to adapt to the style and the format the band had been working with ?
With Swans for instance, it was a very structured thing for a drummer. It was very slow. And the space for the beats was more important than the actual beats. It was really strict! I didn't really like Swans, I was more into punk. But a friend of mine - Algis ( Kizys ) came to CBGB's one night when I was playing there with Ted Hail Marys and he said: "Oh, you guys are great! You sound like Venom!". We were like: "Who are you ? You're a bit drunk!" and I ended up good friends with him because I like his heavy bass-style. I did a lot of projects with him. And then he said to me one day: "You wanna join Swans on tour for three months ?" And I said: "Em…Yeah! I do!" At that point there were two drummers. And going with Swans on tour opened the whole world for me! Because we met Neubauten, Test Department, Laibach – all these amazing bands I had never even heard of. So that was extremely important in my development as a musician. I spent 4 or 5 years with Swans, touring and making records.
The very first album you did with Swans was "A Screw" – what do you think about it now ?
Actually on Screw they sampled my snare drum and that's it! At that time I didn't realize how important this music was. Looking back now I understand that Swans were very important. Swans, Sonic Youth, Patti Smith, etc– these bands coming out in New York were all new. Now I understand that we were pretty important too. A lot of bands…Even Justin from Godflesh! He said to me when I joined: "Swans were a huge inspiration for Godflesh!" "Cop" and "Filth" always were big inspiration for him. Then I realized the connection. There is a new Swans movie coming out. And there is a Swans book I did interviews for. Swans is over. Michael is touring solo with Norman Westburg – the guitar-player, and they're just doing shows here and there.
One question that is interesting to ask you in connection with your work with Swans is about your live shows. Being a member of Swans you recorded with them two cult live-albums: «Public Castration" and "Feel Good Now". But do these recordings fully reflect the atmosphere of these shows ? As you felt it ?
Of course the actually playing was more intense than the recordings. The first proper album I did was "Children Of God" – we recorded it in Cornwall, England. And I think that when we were performing that stuff live it was twice as intense! We played live…And I remember my parents came to a Swans gig in Boston. And my dad said: "It sounds like slave ship music!" like: "Boom! Boom! Boom!" – I told Michael about it and he answered: "Oh, that's great! I love that comment!". But every beat I played was like it was gonna be my last. I played everything with intensity and purpose. It was nothing like Prong. After that I joined Prong. As it was completely different. But I appreciate now how much it means to me.– People may think: "Oh! It's very simple basic stuff!" But in my mindset, as I said before, the silence in between the beats was just as important as the beats themselves.
After leaving Swans you joined Prong. Another interesting project in your discography. And following your own words, as a child you listened to a lot of rock-n-roll and bluesy stuff. So from that point of view can you say that your style of playing was some kind of returning to the roots ?
Definitely! The 3 of us, Tommy Mike and myself were into different kinds of music. We were into Slayer, Metallica and all that stuff coming from San Francisco. But we also liked hardcore. Like Agnostic Front, Cro-Mags…We played with them quite a bit. But we also like these different other bands. Like Gang of Four, Killing Joke, The Stranglers. All these bands we really loved. So that's why Prong had a different sound than the average hardcore band or metal-bands.
Listening to your first albums I can't help but notice the strong influence of hardcore and trash-metal. While with "Prove You Wrong" you got to more interesting and experimental sounds. Was this record a breaking point for the band ?
It was, yeah. When we put out "Primitive Origins" our selves it was just thrash-music, thrash-metal if you wanna call it. When we got signed to Sony we had a different sound engineer when we recorded "Beg To Differ". We worked with this guy – Mark Dodson, who'd worked with Suicidal Tendencies and Anthrax. He put this weird effect on my snare drum. After I heard it I said: "I don't like it so much!" but that became the stable sound for the drums on that album. Pantera actually loved this album! We did a lot of touring with them. When we toured in Texas they came out to see us. We were playing in a little club. And they absolutely loved Prong. We were just making music we liked. When we got signed to Sony we were told we gotta do this and this and this! To fit in!" "Beg To Differ" became the first album we did signed on a major label. The first couple of albums we released ourselves "Primitive Origins" and "Force Fed" 'cause nobody wanted to put out our music. In effect recording put them out after and remastered them.
You once stated that amongst your influences that pushed Prong was hardcore. What attracted you in hardcore and why did it become such an actual and authentic musical movement ?
At that point there was hardcore everywhere in NYC, In England bands like Discharge, Carcus and Concrete Sox. We loved that stuff as well! But, I think the New York Scene…There was energy and people were angry…But also, people were fun! We used to see The Bad Brains. We actually toured with them! There were mosh pits and stuff. That whole scene was just fun. And I think, speaking about New York – a lot of hardcore and trash-bands came out of that area. Crumbsuckers, Whiplash – all these bands that were called crossover thrash-, metal but kind of hardcore- as well. We also liked Celtic Frost, Destruction. We loved Slayer, when it came out! "Oh, my God! We really love the energy!" And I think the most important thing for us was the energy of the whole scene. Where people were so hyped up and just crazy, stage diving, mosh pits…In comparison to Swans that was really exciting. Because, Swans' audience were pretty much sitting there…Not moving or going crazy! That was the difference for me at least. We liked the energy and intensity of the metal and hardcore scene. Like some separate parts turning into one…
In 2001 you joined Godflesh and recorded with them the iconic "Hymns". Over the years Godflesh got the reputation of fully-duo. What element did you bring to their music ?
First of all, Prong and Godflesh did a mini-tour in UK. And we actually love Godflesh too! When that came out, Tommy and I were like: "Wow! This stuff is great! Really great!" It's funny, because Justin really likes Swans. We really like Godflesh. There is kind of whole-appreciation thing going around. And once I said to Justin in the late 80s: "You should have a drummer! I would love to be yours" they had basic drum-machine. And they made the first album in Justin's bedroom, at home ( laughs ). And I told him: "If you ever need a drummer – give me a call!" So he called me right after Prong broke up saying: "Hey! You're still interesting in playing with Godflesh ?" and I said:"Oh, yeah! Hell yeah!". But, playing with Godflesh…First of all, Benny and Justin are true gents, really nice guys! I knew all the songs so basically it was me playing along with the programmed drums. A lot of people said: "Oh! I don't know about that! These are just Benny and Justin with the drum-machine! That's what Godflesh is!" and I agree. But, it was something different when I played with them on stage. There were more things going on. I'm not the only drummer that played in Godflesh. Mick Harris also played there. But he couldn't play with the drum machine! He was kind of sloppy. And there was another guy, Brian "Brain" who played too…
Primus ?
Yeah! He was another drummer! He recorded on "Songs Of Love and Hate" with one michrophone (laughs)! But I joined the band. We did years of touring. It was actually three years…And then Justin and Benny said: "No, that's gonna be it!" so I said: "Ok! All good things must to come to an end!" I started doing this thing with Justin called Jesu.
How did Jesu come about?
With Jesu, it was Justin sharing these riffs and programmed beats. Cause he knows my style. So basically, what I did on that first album was just copying the drums he programmed. And I absolutely love Justin's guitar style! He's brilliant in making music. He does techno music, dub and this and that. And I love anything he does. To me it's interesting playing with him and recording. We're gonna do a new album soon. But he's busy all the time! He's all over the map! With JK Flesh stuff, as a DJ. And he's mixing. He's so busy! But Godflesh came here in Oslo a couple of times…And recently he said to me: "I wanna do a new Jesu album!" – Jesu wasn't just me playing drums. It was just him doing programmed drums as well. It was…like Godflesh. His voice was maybe a little softer and maybe…not so aggressive as Godflesh.
Speaking about your next record – as you just mentioned. What would be first – new album by Jesu or the release of one of your side projects ?
Well, I've been doing another project besides Godflesh and Jesu. There is a new Jesu album in 2020 - I've been doing other things with this band – Metallic Taste Of Blood. Which is a little more prog-rock.. And now I'm doing a project with bass-player Dave Sturt from Gong and a friend of mine Roy Burns who is a keyboard player. So there is a keyboard player and a bass-player. It's very jazzy. These are things I've never thought about doing. But now, as I get older, I appreciate more music and doing different things.
At that point you were the pioneers of post-metal genre. What do you think about this style nowadays or according to your opinion it's just cliché ?
I never liked names or putting bands in categories. Like: "This is like nu-metal!" or "This is shoegazing music!" But journalists have to do that. To fit music into a category. The sound of Jesu was new. After Jesu there were lots of other bands trying to copy this style. And people are also copying Godflesh! There is even a band called Flesh of God. I told Justin about it and he was like: "What ?!" ( laughs ). I play with somebody if I like their music. But if it's really redundant and there is an element of copying other bands – I don't like it.
Among your current activities are visual art you're working on and doing. Could you please tell me, how did you come to this kind of activity ?
My wife said: "Oh, I know you went to art school but I don't see much art going on with you !"(laughs). I remember I did collages back in school. But then I wanted to learn more drawing and more technique. But…I've always been interesting in collage. From Cubists and Futurists. There is an Artist who did a lot of Anti Nazi-stuff in the 40s called John Hartfield who I admire. I've always been into collages. Now I find images I like from old books I find at flea markets.I start by cutting out the images that I like. Then I start pasting them to paper. – "Hmm…I like that!" And I started doing more! A friend of mine has a gallery in Oslo. And he said: "I wanna have a show of your collages!" People started seeing them on Facebook saying: "Oh, I like them! They're great! We really love those, Ted!" I'm trying to sell them now. During the last couple of weeks I made 20 more collages. So I have many now from 2005 till now over 150 in all. It's sort of an addiction now.
These collages are not the biggest. The biggest I did is probably like 100 by 120 centimeters. But most of them are 30 by 40 centimeters. They're not very big. It's almost as exciting for me as playing drums and making music. I got back into doing my artwork. And that makes me happy !
You can check out Ted's visual works and get information about future exhibitions in his Facebook community.
Danil VOLOHOV
20/06/2019
---