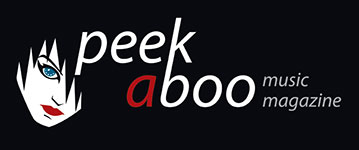 like this interview
---
TEST DEPT:REDUX
Earplugs will not be provided!
09/12/2012, Henk VEREECKEN
---
Hello, can you introduce Test Dept. to young new wave/industrial fans some of whom weren't even born in the good old eighties?
Test Dept was born out of the crumbling industrial wastelands of the South East London docklands area in the early 1980's. Utilising scrap metal and other found objects taken from the abandoned factories and scrapyards as instruments and merging these with electronic sound generation and visual representation we began to create a vibrant, energetic and passionate rhythmic based music informed by and reflecting the societal breakdown we saw happening around us. This became more politically charged with the onset of the Falklands War and the 1984 miner's strike. Always looking to experiment and develop in new ways, Test Dept developed the Ministry of Power as a vehicle to create varied larger-scale performances and collaborations with artists, organisations and individuals from the artistic, political and social spheres.
At the BIMfest in Antwerp we're not going to see a Test Dept performance but a Test Dept:Redux performance. What's the difference and why the need of a change of name?
For this performance TDR will be the two original founder members of Test Dept revisiting material from our early albums and putting them into the context of the present. It is not a nostalgic get together but is born out of a necessity to voice a critical view in the present situation we find ourselves; with corruption and austerity at home, unprecedented mass surveillance and control, with state terror instigating global wars and the planet facing up to environmental cataclysm.
Test Dept went through many formations but always with a physical intensity that left audience and performer at the threshold of endurance. That physicality is not possible to reconstruct, it was of its time in a post industrial age; but we aim through technology to deliver a sonic experience that challenges the audience with the same intensity.
What can we expect from the performance at the BIMfest in Antwerp, Belgium? Can you also say something about the visuals?
It will be a technologically driven performance utilising the latest audio and visual software to create a fission between old and new materials. We will explore our visual archive and mix it with imagery from the world as we receive it.
For Test Dept politics were very important. To what degree can we state that ideology/politics were as important (or more important?) than the music itself?
At certain points in people's lives events occur that politicise them and when these happen there is usually no turning back. Such occurrences are the seeds of revolutionary change and so you pick up the baton and run with it as far as you can. The political climate in the 80s created a polarised situation which forced us to react against what was happening in our communities and also on a global scale. What began then continues today and is ever more visible with a mass media, which cuts both ways.
Can you describe the social climate in the eighties under the 'iron lady' Margaret Thatcher? Whence came the need to stand up and protest?
The 'Iron Lady' got her name from the Falklands war (until which nobody had heard of or knew of its existence as a last outpost of empire) against Argentina which was a construct to create a jingoistic patriotism and blind people to the political agenda that started then and is now coming to fruition with the current 'austerity' programme. It is class war fought against the majority by the wealthy in all but name. This was never clearer than during the miners strike of 1984 when Orwellian notions of surveillance and control really took hold. There was virtual civil war within the industrial communities of Britain and the full force of the state was brought to bear destroying many lives and communities in an ideological battle that had very little to do with economics and nothing to do with ecological conditions. It pushed a vehement right wing agenda that pushed the entire political spectrum to the right.
We are now seeing a repeat of these patterns with people being pushed downwards and the gap between the top and bottom of society ever widening.
My favorite songtitle of all times was this one from "A Good Night Out" : "Long Live British Democracy Which Flourishes And Is Constantly Perfected Under The Immaculate Guidance Of The Great, Honourable, Generous And Correct Margaret Hilda Thatcher. She Is The Blue Sky In The Hearts Of All Nations. Our People Pay Homage And Bow In Deep Respect And Gratitude To Her. The Milk Of Human Kindness." Sarcasm and irony was part of the game, wasn't it?
Whilst always approaching material with a serious agenda, irony and humour were never far from the surface, evident in song titles such as the one mentioned. This could also be seen in some of our sound and sample choices, voice and speech cut-ups and occasionally in the visual images projected as a backdrop to the live shows. It was, however, often overlooked or missed by commentators at the time.
Can you tell the story of the album "Shoulder To Shoulder" with the South Wales Striking Miners Choir and also tell a little bit about the social struggle?
We performed a benefit for the Miners during the strike and were instrumental in bringing performers together to create the SWSMC we performed together and made the recordings to raise funds for the strikers who were on strike for a year and suffered great hardship as well as police brutality and victimisation. 30 years later there is a push to publish the truth and expose what went on in that time with the head of police operations at the time already being investigated for the polices cover up in the Hillsborough disaster. Watch this space. The in depth detail of these times will be published in the TD book 'Total State Machine' due in May.
Details will be published soon @ www.testdept.org/
Where did you find your influences musically? Krautrock?
Musical influences were varied and different for each individual member of the original group. Certainly the energy and anti-establishment elements of Punk; the sonic experimentation of Dub Reggae; the electronic and noise experiments of late 70s outfits like Throbbing Gristle, Cabaret Voltaire and the late 70s/Early 80s electronica of bands such as Sprung Aus Den Wolken; the live energy and genre mashing of The Pop Group and the rhythmic explorations of A Certain Ratio. Zev too was an influence. We were also influenced by various indigenous and classical musics. These are just a few. Our location and surroundings also influenced our sound, beyond the obvious metal bashing element.
As an outsider I can see some parallels between old Test Dept in the UK and old Einstürzende Neubauten in Germany e.g. the use of scrap metal. Was this coincidence? Did you know these guys?
We developed our own aesthetic independently as a rhythmic based group without rock trappings. We were aware of EN and first met them in Berlin at Blixas club Risico. We later shared the same record label and FM Einheit worked with us on the track Cold Witness for our first album Beating the Retreat.
In the UK there was some sort of club or society around Genesis P. Orridge and his Temple ov Psychick Youth with members of Throbbing Gristle/Psychic TV, Coil, Current 93, Nurse With Wound etc. What was the relation of Test Dept towards these guys? Did you know them? Were they friends? Was there some sort of industrial scene or was it more splintered with Test Dept doing their own thing independent from the rest?
We knew PTV from our time with Some Bizzare label and whilst respecting their transgressive work with the likes of William Burroughs and Brian Gyson we were never that close. Genesis P did produce a track Sweet Sedation on BTR which we have recently put through the sonic mixer and may well get sonic airing at BIM. We were more overtly political and had our own agenda. With the Temple ov Psychick Youth, we were very wary of any kind of ideological grouping, be it political parties, cults or whatever. There was an industrial scene of sorts, but it was somewhat fractured, and sometimes tended towards the competitive and egotistical.
Why should our readers come and see the Test Dept:Redux performance at the BIMfest? Can you motivate them a little bit?
This is the premier performance of this new Test Dept:Redux show, something that hasn't been seen before. We aim to provide a show that is as exciting and unique as the seminal albums from which the inspiration was taken. They were groundbreaking at the time and just as relevant today. There is a new urgency to engage with the issues that they raised and this show aims to do so in new ways and with new means.
A last message?
Earplugs will not be provided!
Henk VEREECKEN
09/12/2012
---
Dit interview is (binnenkort) ook te lezen op Dark Entries magazine > www.darkentries.be
Henk VEREECKEN
09/12/2012
---