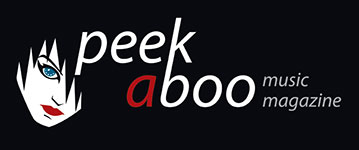 like this interview
---
THE BRUTE:
An Interview With Synthpop Act THE BRUTE:
10/08/2019, William ZIMMERMAN
---
The Brute: is an electronica music group out of Switzerland and Germany and combines progressive electronic sound with haunting vocals and a melange of synthpop, blues and rock influences.
Daniel Gierke, mastermind of the project, has been writing songs for many years. At the beginning of 2018, the idea arose to steer his musical ambitions into a new direction. The Brute: was born and in May 2018 the video "And I Want You..." was released on YouTube. The positive response of the audience and friends encouraged The Brute: to continue working on new material. We are very grateful to Daniel for his time in this interview.

Hi. Can you give us a bit of a background on The Brute :? Did you have any previous projects?

The project of The Brute : has begun early 2018 on a road trip across Spain, where I've got the mood to return to my studio, which I haven't seen from inside since many years, except I had some new analogue gear. But the origins date to the 90s, when I've formed together with two schoolmates my first electro-influenced band called "New Truth" in Germany. With the second Project "The Name" we became a notable act in the local synth pop scene. However, back then, the band has never operated on a larger canvas to be a commercial act and consequently we never made a demo tape to tender it to record companies.

You just released a single, "Lonesome Hero"/"And I Want You...' What can you tell us about those two tracks?

Both songs are very personal and tell a story about myself. As I've started to write the hook line for "And I Want You…" I had from the beginning on the idea to adopt a bass line from the very first song I've ever finished in 1993 called "Agreement". It was a kind of closing a circle after 25 years. The lyrics reflect the moment as I've met a muse on my trip through Spain. A moment, on which one thinks you are on the bottom but suddenly you realise it is the opposite. It is the beginning of a wonderful journey. "Lonesome Hero" was written on a trip through the pubs of Madrid some weeks later (I love that city!) and had a message to myself; don't take yourself too serious!


You also released a video for "Lonesome Hero" which contains some pretty unique imagery. Talk a bit about the making of the video and the inspiration/direction if you don't mind.

The original idea was an 80's style video with a colourful set and me in costumes of some "lonesome heroes", like an astronaut, a worker, a knight, a businessman and so on. We wanted to underline the message that we do not take it too serious. We had so much fun. However, soon after the start and reviewing the first shots we've got the impression that it might express a wrong message and made the decision to leave the James Bond character in the light box, which is a great bridge to a short music road movie we have filmed in autumn last year on original sets of "Goldfinger" up in the Swiss mountains. This movie and a short music video version are on the way to be released late October this year. By the way, there is also a video for "And I Want You..." and one video for the Time Mix of "And I Want You..."

You also released a remix EP. But I'm curious, what do you feel creates a good remix from the point of the original artist and the remixer?

Haha, that's an interesting question. I did all the remixes by myself. Often I start to make a remix or long version during the process of writing the song. Especially with my old band we loved to play live longer version of the songs or made some remixes. Electronic music offers a perfect platform for this and you can play with new variations, sounds and rhythms. And each time you explore new aspects of a song. A good song is always good regardless of which arrangement you use; Blues, Rock or Electronica.

Where do you find your musical and non-musical inspiration?

My inspiration for music and for life I find on long road trips to explore hidden places on earth or when I'm hiking and climbing up in the mountains. I try to do both as much as I can. Being alone without a clear destination, just following the road on my bike or with my car makes a feeling of independence, feeling the earth move. It is outbreak of the daily duties in my business.


Can you talk a bit about your studio and the tools you use for your creations?

Yes, indeed. I have my own studio since many years on a lake up in the mountains, which is perfect to get inspired. I love old and new analogue equipment and collect gear like crazy. I love to turn the knobs and to hear what it does with the sound. My absolute favourites are the Korg MS20, the Roland 500 modular synth and Moog's DFAM/Mother 32/Sub Phatty and, last but not least, my guitar.


What plans do you have for the coming months and into 20/20?

I am in the studio right now for the upcoming debut album "Brute : One", which should be released in February 2020. Meanwhile, the second double-single "Lonely / Seduce me" is under way to be released in September 2019 followed by the short movie and single "Driving to you" in October and a fourth single in January 2020. Additionally, I am in negotiations with two other bands for a little Club tour through Germany and Switzerland in March/April 2020.

Situation: There is a deadly storm headed in your direction. You have time to grab two important albums before your house turns to dust. What albums are they and why?

First of all, "Chorus" form Erasure. It was the first Maxi Single I bought after the reunion of Germany. I'll never forget how proud I was to have it in my hand physically. The second album is "Depeche Mode - Greatest Hits". It was a licenced mixed album printed in East Germany in 1986 that brought me to electronic music. I do know each noise and click of the album. I am sure, there are many out there with the same memory.


Situation: Many years in the future, a very distant relative locates a box in the attic of an old home. In that box they find an album of The Brute : and something to play it on. What do you hope this person learns of your legacy simply from listening to your music?
I hope that that person recognises that music can be timeless and even after many decades it has the power to let you swing and feel good.
For more information:
https://www.facebook.com/TheBruteMusic/
William ZIMMERMAN
10/08/2019
---