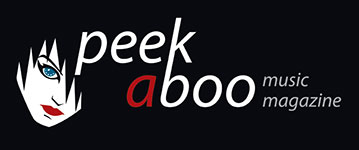 like this interview
---
THE GODFATHERS
It's amazing to wake up in Chicago, New York, Madrid, Berlin, Amsterdam, Athens, Brussels or wherever instead of London.
26/05/2011, Didier BECU
---
On June 24th it's time for some punk. Starting with the Belgian rebels that De Brassers were and still are (they were forbidden at school in the 80's!) and of course with The Godfathers who know how a good punkrocktune has to sound.
The Godfathers were always around to criticise the society we're living in. They're still alive and kicking and they want to show you this at the Vooruit.
Hello. How would you like see The Godfathers in the books of music history?
I would like The Godfathers to be seen as a classic rock & roll band, who were as good as when they started till whenever we or fate decides it's finally finished.
I think our new single 'Back Into The Future' (available now as a worldwide download on iTunes) is definitely just as great as earlier gems like 'I Want Everything' or 'Birth School Work Death'. We always had a superb reputation as a fantastic live band to go & see. Maintaining that live reputation & always releasing great records is very important to us.
Lyric-wise The Godfathers were like a mirror of a dark society, the mess Thatcher provoked. I guess these lyrics were very important to you?
Of course. With the lyrics you're always trying to hit the nail on the head & sum up the general mood of the times. With songs like 'This Damn Nation', 'If I Only Had Time' & in particular 'Birth School Work Death' we definitely succeeded.
But those songs are just as relevant today with what's happening politically now, it's great to feel that the message in our music has stood the test of time & that those songs are regarded as classics. But we didn't just write about the darker aspects of life: uplifting songs such as 'She Gives Me Love', 'I Want You', 'Another You' & 'Believe In Yourself' are just as important to us. We sort of attempt to cover all the bases.
Indeed, now in 2011, it seems those lyrics are more actual than ever. Perhaps it's no coincidence that The Godfathers are back?
Great rock & roll bands always need something to react against & there's more than plenty of stuff to comment about nowadays. But it should always be fun: I think for instance that 'God Save The Queen' by Sex Pistols is a very serious record, but also great fun too! Again, check out our new single 'Back Into The Future' on iTunes, that's a perfect example of that – it's a raw, rocking gem!!!
Even though you were a band from the 80's, you never had an 80's sound. What were your influences?
Thank God we didn't have an 80's sound, most of those bands sound really dated now & I think the best Godfathers' records sound timeless, fresh as a daisy.
My brother Chris & I were obsessed with music as kids & we grew up listening to great 60's bands like The Beatles, Rolling Stones, Kinks, Yardbirds, Small Faces & The Who & then fantastic punk groups such as Sex Pistols, Stooges, Johnny Thunders, Ramones, Buzzcocks & MC5.
But we loved all kinds of music: country artists like Johnny Cash, film scores by John Barry or Ennio Morricone, soul music, & 70's artists like Roxy Music, Bowie & Kraftwerk. Music is our passion & most of that filtered down into the two groups we set up: The Godfathers & our previous band The Sid Presley Experience. We play what we would like to hear in a band, but give it our own stamp.
What do you think about those who keep hanging onto those 'wonderful' 80's?
Give it up, let go & move on!! There was some great music made then, no doubt about it. But there was also a lot of unemployment, debt & general misery. Of course the most important time is now, so get busy living.
Even though you were popular, it seemed like you were always in the background. I mean: your face wasn't everywhere, was that a deliberate choice you made?
No!! But I am very happy with the concerts The Godfathers played & most of the records we released & that's the main thing. We have survived to tell the tale & hopefully finish this Godfathers' musical story to our satisfaction.
I think celebrating 25 years as a band (which we did last year) was a massive achievement in itself. Viva The Godfathers!! You wait till you hear the new Godfathers' album, it's going to be superb & should be released late September this year. It's full of great songs & different textures. Classic rock & roll with a twist, just the way we like it.
The music industry has changed a lot. For a band that's been around so long in that industry, what's your opinion about it?
I'm so glad that The Godfathers were always outsiders – 'The Outsider' is another song featured on our new album. I'm happy that most record companies are dying a slow death & that musicians are through the internet able to dictate their own destinies.
The music industry is so middle class these days it's unbelievable. If a genuine working class band like Slade or Sex Pistols came along now I doubt if they would be allowed to survive & that's a real shame. It's mostly a lot of rich kids making music now & what they do produce is shit. Fuck the music industry, they are all a bunch of crooks.
Do you still follow the current music scene?
Not really, it's a bit tame & watered down for my liking. But every now & then I do hear something I enjoy. I like The Strokes & Arctic Monkeys, I think they are both really good.
If my memory serves me well, you were more popular outside the UK. How come, do you think?
Well, we played more around the whole world than in the UK. We were very popular/famous in America for instance & were signed by Epic Records in the US for a worldwide deal. We toured America a couple of months back & it was fucking great. We have played all over the globe since we reformed in 2008 & it's amazing to wake up in Chicago, New York, Madrid, Berlin, Amsterdam, Athens, Brussels or wherever instead of London. We can get that every day if we want!! But we also played a UK tour last year to celebrate our 25th anniversary & that was cool as well. We go down a storm wherever we play, we must be very good at what we do!!!
And now since some years you're back together. Why?
We genuinely missed the buzz of being in a band & making music. You could also say that we had some unfinished business to attend to, which we are dealing with right now by playing lots of concerts around the world & equally importantly by making our new album. It's been tremendous fun & you only live twice!!!
What's your favourite record of all time & please state why.
Always difficult for somebody who loves music as much as me to pick just one record so I am going to select two very different ones: 'Strawberry Fields Forever' by The Beatles & 'Anarchy In The UK' by Sex Pistols.
'Strawberry Fields' was a single I played over & over as a little boy. It's got an other-world innocent charm about it that I love. 'Anarchy' is so exciting, brutal & in your face, very uplifting in it's own way. Two extreme examples of what I enjoy about the power of music.
With whom wouldn't you mind to be alone in an elevator for 8 hours & what would you do then?
The British Prime Minister, David Cameron. We would debate politics, life, the universe & everything for an hour & then the real fun would begin. I would get a bag of work tools like hammers & chisels & set to work on him so that he could understand the pain he is trying to put everybody else in our country through. Believe me, he would come out of that elevator a very different person in more ways than one!!!
You will play in Gent soon, what can we expect?
Classic rock & roll from a band at the peak of their performing powers. What we consider to be the best numbers from all The Godfathers albums, a couple of Sid Presley Experience songs, an instrumental or two, some rocking cover versions , two or three amazing new numbers & some surprises. I'm sure it's going to be a great night, we are really looking forward to playing Gent. See you there.
Any special message to our readers?
Yes, don't pick your spots, buy our new single 'Back Into The Future" & come to see The Godfathers LIVE & EVIL in Gent.
For tickets click here
Didier BECU
26/05/2011
---