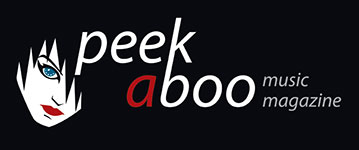 like this interview
---
THE GRAVIATORS
Let's just say that for each beer/joint a person drinks/smokes out, is a dream of a better world which she then pisses out… Yeah, that was that dream, crushed by Capitalism
30/05/2014, Filip VAN MUYLEM
---
After the release of their newest cd, there was a tiny time laps where I could interview Johan, Henrik and Martin from The Graviators! As It was the first time I heard of this band I grabbed the chance!
To start with: when I interview a band for the first time it's an introduction interview and I'm always interested in the philosophy behind the band's name, so why 'The Graviators?'
Martin: When I came up with the name I was deeply into finding the ultimate truth, to find what some people refer to as God, and what I would like to call The One. And the answer I found at that point was that The One must be equal to gravity (!), the force that binds everything together. But The One is not only gravity it's everything and everyone. All is one and one is all. We also didn't want a name with black this or wizard that or another word that has been used endlessly. We wanted something unique. If you google The Graviators - you gonna get The Graviators!
How did it all started for you? Was it easy to get hold on a big record company?
We wrote a couple of songs that Transubstans Record liked, and we released our first record there. Napalm liked it so much so that they contacted us, and now we are very happy under napalm wings. So you can say it was kind of easy.
How much are you into the occult? How far does it go for you?
We are sacrificing goats every day!
Do you know Whispers in The Shadow (from Austria)? They are also into the occult and made 4 albums focused on it … An occult festival, would that be something for you?
No we don't know them. We would love to do an occult festival, as long as they sacrifice something and have lots of weird rituals going on.
If you ever start a philosophical chat with someone, what would it be about …?
Johan: Well I would like to have a chat with Sweden's prime minister Fredrik Reinfeldt, but only if he would be able to tell the truth and I am 100% sure that it is not possible. And to have a chat with god is impossible, can´t talk to someone who doesn't exist. So it´ll have to be the Lama, and we would talk about the human spirit, Mother Nature and cosmos.
Who does the artwork; can you say something about that person? I noticed it seems to be very important for you or am I wrong?
Vance Kelly does our artwork. We love working with him, he gets us and our music, and he always creates amazing stuff for us. It's a team effort, we all contribute with ideas for the artwork, and we wouldn't want anyone else to do our covers.
If you could choose to be part of the Ragnarok crew which god or evil one would be you and why?
Let's just say that we want to feast with Odin in the halls of Valhalla, and of course we would fight with Odin and his Asar.
You have a retro sound, so can you tell us about you musical heroes?
We love the sound of the late 60's and early 70's records, and that's what we are striving for a little bit. But you also have to take into consideration the musicians, the producer, the studio and the equipment. All of these things come into play, so that's why we sound the way we do. As far as musical heroes go, we could write an essay about it. But we can mention Megadeath, Zappa, CAN, Randy Holden, Van Der Graaf Generator etc. And the obvious ones of course.
What makes you special compared to the other bands that are swimming in the same musical pool?
Come see us live!
Do you ever play covers? If you could which one would it be?
We don't usually do covers. But there have been exceptions: When we supported Saint Vitus back in 2010 we had the great honor to do Forever my queen by Pentagram with Wino! Also, at the release party of Evil Deeds we invited our dear friend Chritus Linderson (Goatess, Lord Vicar) and we did I bleed black by Saint Vitus and In the name of rock 'n' roll by Count Raven with him.
Do you agree with this phrase: 'The voice is a mix between the early Iron Maiden, Deep Purple and Black Sabbath'? Did I miss any other influences?
Niklas main influences are Bobby Liebling, Mats Levén, Ozzy , Jim Morrison, Robert Plant.
Can you tell us more about 'Druid's ritual'? What is this ritual, how does it work …?
Basically, the lyrics are about being close to nature. The druids were the "priests" of the pagan celts, and like most of the pagan religions, they worshiped the things they could see, like the sun, the moon, the earth and so on.
Are there others pointing out the resemblance with some other song about 'Lost Lord'? I can't still point out the exact band or song, sadly …
Some people have compared the jam to L.A. woman by the Doors. Otherwise we don't know.
'Tigress of Siberia' & 'Bed of bitches' must be appealing to a lot of macho kings, wanting to meet the real one(s) …?
Johan H: Haha its really funny that you mention The Real one(s), the working title for Tigress of Siberia was The Real one, and it's supposed to be about a person's search for the real one (whatever that might be), but that didn't happen. Tigress of Siberia is one of my favorite Ilsa movies, if it's macho hm, I don't know, it's a gulag camp, but Ilsa she is macho, lethal and really beautiful. When it comes to Bed of Bitches it's actually not meant to be a macho sexual story, it's all metaphors. That song is more of like wanting something but not getting anything, but still we are brainwashed and if we could get, we would do exactly the same thing that the people that have are doing, we would behave and act like we were kings and queens. In the last verse the woman is looking back at the man with the whip and her eyes are repeating "I´m alive I'm alive…." But still she want more, because that is what she has been taught.
What is 'corpauthority' about, I'm a bit struggling with the title?
Johan H: Corpauthority is the future! Corporation and authority put together. Like Jim Morrison said: you're all a bunch of fucking slaves. And yes we are! Corpauthority is about believing, and we humans are really good at believing, everything from the existence of god or to believe in some lying son of a bitch to politicians. Listen to this "DO NOT EVER BELIEVE IN A POLITICIAN, THEY ARE ALL NOTORIOUS LIARS AND CAN'T BE TRUSTED". They will say anything (even sell their own mother) to stay in power or to get more wealth. In Sweden today the rich people (10 – 20 000
10 – 20 000) own 87% of all the wealth, the poor people doesn't own a thing, they are all in debt. So that leaves us with the majority of swedes 8 million (out of 9) people have to share the 13% that's left. And if the Swedes have it tough so how the hell is it in the rest of Europe and the world. Where are the thoughts of the revolution? As Ben shepherd says "all good is dead, all good is gone".
'Drowned in Leaves' is a nice title and a great song. Can you say something about the lyrical part: how did the writing took place?
Johan H: The idea to that song came to me early 2013 when I moved from Gothenburg to Karlshamn and I saw the poverty that had spread even to the smaller cities. I decided that I would like to write about it, hopelessness, poverty and addiction. So I had to study, and it was not hard to do that. I looked at some of my friends lives so it took a couple of month to get a hold of the situation, I started to write the lyric in the middle of the summer and we didn't know if that song was going to be finished before we went in to the studio, and it wasn't haha. It was finished the day before we were to record it. Let's just say that for each beer/joint a person drinks/smokes out, is a dream of a better world which she then pisses out… Yeah, that was that dream, crushed by Capitalism.
I noticed you will tour with Conan, can you tell us something about being on stage together with them? They are somehow also into the occult (at least into dark stuff), but they play a little bit harder than you, no?
Well we just got back from the tour with Conan and we just love those guys. We had a blast.
What will the future bring for you?
Hopefully more tours.
Any big dreams you want to achieve for the future?
Tour the world!
Filip VAN MUYLEM
30/05/2014
---