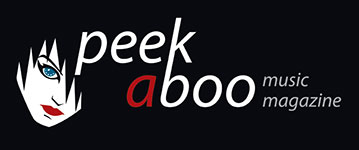 like this interview
---
TRAFFIC AM
I'm happy to have grown up in the 80's. A decade of musical innovation, a time when everything seemed to be possible.
31/05/2011, Didier BECU
---
We love those small labels. Always they seem to be able to pick up little gems others forgot. Plastic Frog Records is such a label and one of the bands they recently found are Traffic AM. If we reviewed them with the words that they're between early Clan Of Xymox and Echo West and both Michael and Stefan can see sense in that then it's time for a chat we say!
Please, introduce us to Traffic A.M.
Michael : Hello, I'm Michael, I'm working on the composing site. I play the synths, and the real instruments. I also do a lot of the drum programming and the hole mixing stuff and so on...
Stefan: Hi, my name is Stefan, I am the singer. I write the lyrics, do some additional programming and remixing. I guess it was a good thing to team up, it's quite inspiring for the both of us. We met in 2007 and decided to work together early 2009.
Strange name for a band, so you better explain that too...
Stefan: The name came up suddenly when working on our first song. We both felt that it would be perfect. The song of the same name summarizes the meaning quite well.
It's about flickering TV screens, broken glass on concrete roads, being alone in the dead of night. It's quite vague and strange, but it's our thin red line which is present in every single song.
The first thing you're thinking when you're holding the cd in your hands is that it couldn't be blacker than this.
Michael: Ouh, I think it could. But this would mean a lack of information. To be serious, we did the design by ourselves and so we like it.
Do you think you made a dark record?
Stefan: That was the intention. Definitely.
Michael: I don't quite agree. For me there are a lot of motivating and constructive moments in between. It's like a game between dark and light, in a cynical way.
I was overwhelmed by your sound and described it like a mixture from early Clan Of Xymox and Echo West. Can you live with that?
Michael: I take it as a compliment. The music we listen to is a strong influence, of course. Both bands I listened to frequently in the past. And still tend to do so. In the end our work is shaped by different impressions, one of them is the music we listen to.
Stefan: I can comprehend that comparison and have no problem with it. Well, there's lots of great bands you could use as a reference. But the good thing about Michael and me is that we both share an unspoken definition of the special Traffic A.M. Sound.
Whatever you might say about this, you can't deny Traffic A.M. explore the sound of the 80's.
Michael: Deny? We wouldn't ever. I' m happy to have grown up in the 80's. A decade of musical innovation, a time when everything seemed to be possible. The synthesizer sounds of that time coined me enormously. You were forced to achieve a high efficiency with minimalistic possibilities.
I sometimes do get the feeling the 80's are totally back, sadly enough we even do have a Tschernobyl these days.
Stefan: It's funny you mention this. I had similar thoughts. When I worked on the video for Ocean On The Screen I had the news about Fukushima in the background on my flickering TV. Of course it's a fatal point of view to regard Tschernobyl as a happening of the past, the radioactive trash is still there, for the next x-thousand years. Very sad that history keeps repeating this way.
How are things in terms of success?
Michael: It's no question that we will keep on doing our stuff and we will just see what time will bring.
What's your favourite record of all time and please state why.
Stefan : This is a very difficult question. A candidate is A Day In The Stark Corner by Lycia. It's a very intense and moody recording, and a reliable companion through a difficult time for me. I don't need to mention there are so many other great records.
Michael: By far, it's definitely From The Lions Mouth by The Sound. Listening to it for the first time was a revelation for me. It's a perfect record, every single detail is flawless. I probably will never get tired listening to this.
With whom wouldn't you mind to be alone with in an elevator for 8 hours and what would you do then?
Stefan: To give an honest answer wouldn't be appropriate for your underage readers. As an option I would choose Aldous Huxley or J.G. Ballard, talking about their novels would be an enchanting conversation, I guess.
Michael: My girlfriend, a laptop and a USB powered Masterkeyboard so I could do a cover version of Living In A Box. We could explore what they meant with this strange song. Nice idea, where is that elevator?
Do you have a special message to our readers?
Have fun, take care and buy our record to keep the spirit alive *joking
Didier BECU
31/05/2011
---