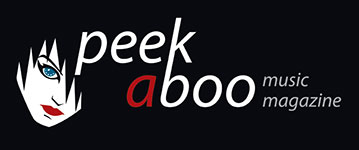 like this interview
---
VIEON
To be honest I've taken inspiration from a huge variety of genres.
08/08/2014, Didier BECU
---
If you google Vieon it means nothing, but that soon might change as this Uk-based band mix everything from Kraftwerk to Giorgio Moroder into one. And if you know they're influenced by John Carpenter then you know they're top. Click here for their free single, but first read the interview!
Well, hello. As Vieon are a brand new band that is to discover, I guess you introduce yourself to our readers.
Vieon is my electronic music project! I'm Matt and I write and record all of the music you hear on the studio work myself in Coventry, UK. We've been playing around our local area including Birmingham recently but are quickly expanding and performing afield as a live band with a drummer, bassist and visuals engineer!
Hmmm, what exactly is a Vieon?
It's a made up word! As it's unique it makes us easy to Google though.
As for your music, it's clear that you are influenced by synthpop, from Kraftwerk to Giorgio Moroder. And yet, your music is more than just retro, not?
To be honest I've taken inspiration from a huge variety of genres. There's the clear synthpop roots in there from artists like Jean-Michel Jarre and Kraftwerk, and then I'm a massive fan of 80's synthesizer soundtracks too. The ominous, atmospheric but driving sequencer-based themes from Blade Runner, The Terminator and Escape from New York just to name a few are some of my favourites. This is all tempered by a love of modern electronic music too, and I wanted to keep the sound of Vieon fresh and the production quality high so you'll hear influences from Royksopp, M83 and countless other contemporary artists too. There's also a bit of prog rock love in there with the keyboard solos and you'll hear some funk in our basslines as well (you can thank Chromeo for that!) – it's quite a mix!
I know it's a question of taste, but how did you fall in love with that sound?
Growing up I was exposed to it from an early age – my third birthday present was a toy keytar which I used to dance around my living room with! It's interesting for me to mix the sounds of classic electronic music with modern production values to create a sort of retro-futuristic vibe. For me it's really evocative of science-fiction cityscapes, a future filled with neon skyscrapers and flying cars!
I must admit that I'm judging your music by only hearing a single of yours, but am I right supposing that Vieon makes instrumental music?
We actually have a few vocoder-driven tracks on the upcoming album including the title track but it's mostly instrumental. Most of the emotion from music for me comes from the way the sounds are put together and the overall feel of the song rather than the lyrics – they're just another instrument! I'd really like to write a soundtrack one day because of this.
You're involved in the fine Analogue Trash Records who put their stuff for free on the net, so I guess you believe in the freedom of download, not?
This is always a tricky one! Music should be available to all so that cost is not a barrier to entry to finding and listening to great music, but artists should be able to make a living wage from their work too. Personally I end up buying the vinyl album of the music I love when I can as it's rewarding for me to have a physical as well as digital music collection. The bonus of vinyl is you get large physical album artwork too which is awesome!
There also will be an album coming out soon. Please tell us about it and why should our readers give it a chance?
It's going to be titled The Sound of the Future and it will be out around the end of September! There will be nine songs all together - it's really varied, we've got the totally danceable tracks like Starfighter (the lead single) as well as the slower sequence-driven songs which could be seen as an homage to all of those classic 80s sci-fi flicks! It's an album which you can hopefully let your imagination run wild with as well as dance through the night to.
Hmmm, hope you're not going to shoot me but Vieon certainly doesn't sound British I think!
It's not a very British sound is it? I've long held that actually if you want great electronic music then look towards mainland Europe, and especially France. Jarre, Air, Justice, Daft Punk, M83, there's a great heritage and passion for electronic music there and has been since the 70s – even Vangelis lived in Paris for a while. So I guess you could say it's much more of a European sound.
Let's end with two questions I always ask. What's your favourite record of all time and please state why.
This is an extremely tough question… Do you mean favourite song or favourite album? Favourite song is probably Jarre's Magnetic Fields Pt. II as I've loved it since I was very young. Favourite album is much harder to answer… Daft Punk's Random Access Memories for the extremely high production value and the fact it's full of great catchy songs from beginning to end!
With whom wouldn't you mind to be alone with in an elevator for 8 hours and what would you do then?
Probably Moby – he seems like a really interesting and passionate guy. I'm sure we'd spend the 8 hours devising a plan to fix the problems with the world!
Didier BECU
08/08/2014
---