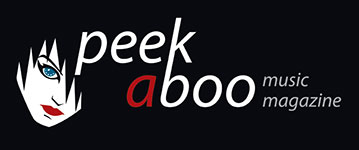 like this interview
---
WHITE ROSE TRANSMISSION
We will never sell millions of albums, we might never play sold out venues, we will never reach the charts, but we might all end up in heaven!
07/06/2011, Didier BECU
---
In interviews I always tend up to ask musicians about their favourite album and from time to time I ask about heroes. People say it's a bad habit having heroes as they disappoint in the end. Who knows it's true, but still doesn't stop me from having. In the small list I'm having there are two names that make easily the top of that list: Mark Burgess and Adrian Borland.
The coincidence (is it just that?) wants that musician Carlo Van Putten worked with both in a very intense way. These friendships shaped his musical dream that is White Rose Transmission. We all know what happened, but Carlo kept on composing his dreams into notes along with the help from both Frank Weyzig and Rob Keijzer.
This trio just released a brilliant live album (available through Echozone) and Peek-A-Boo spoke with the man about memories and dreams that are still on the agenda.
Well, hello. Sadly enough not everyone knows who White Rose Transmission are, so please tell.
What can I say about it really? Way back in the nineties I started this project with a close friend of mine. For some well known as Adrian Borland of the Sound. We wanted to do something apart from the bands we played in ourselves. Some creative outlet, where no one would have expectations from. We wanted to do it whenever we like to, invite everyone we wanted to and give it our own approach. I wrote most of the lyrics on the debut, Adrian wrote all of them on the 700 miles of desert, a farewell letter to me and the world. He always said you are going to write all the lyrics on the third one. After he committed suicide I knew what he meant to say.
It took years until I met Rob Keijzer and found someone who believed in my music and lyrics. I was fucked up, lost and in a miserable state, also musically my career seemed to be doomed. I didn't want to sing anymore. Relations that ended up badly, White Rose Transmission were ignored by the media and all sense of meaning gone. We started to write songs and I really liked the intimacy of "Bewitched and Bewildered"
Mark Burgess helped us out in the studio and we recorded the album in Bremen, where I also recorded the first two White Rose Transmission albums. Rob told me about his school mate Frank Weyzig who used to be in a quiet successful band Rob forgot the name of. The band was Clan of Xymox.
I knew them quiet well from the first 3 albums, lost interest after then. Frank Weyzig also turned out to be a huge Sound & Adrian Borland fan! Now there were three of us! I love to work with Frank; he's great, talented and innovative. I also love to work with Rob; he's the soul of it. We started to jam and rehearse and soon there was album number 4. I am sure Adrian was around. It turned out to be the best album after the debut. The media loves it, as well as all our fans…and the main thing... we love it!
For many music fans White Rose Transmission will of course be the band with Adrian Borland. How did you get in touch with Adrian?
Adrian and I met after Adrian heard a cover version by The Convent of "Winning". I had him on the phone saying that he loved the version, very Joy Divisionish. We met later in Groningen. We became close friends, the rest is history.
Weren't you afraid for working with Adrian, I mean he was (is) one of the most gifted musicians on that planet.
No, not afraid because we were balanced, equal and we had a lot of fun too. It was great to work with him, we both had our ego's, he loved my work as much as I loved his, you know it really pisses me off sometimes that many fans think Adrian was a desperate soul with a huge ego. He wasn't, because those who really knew him know that he was a brilliant person to have around, most gently and kind with a great sense of humour. He had his moments where he freaked out, but that was because of his illness called manic depression. I never had this idol thing. I admired him for his know how and what he did in The Sound and later solo, but most of all he was a friend, my friend.
Never felt that Adrian's involvement was a curse as well. I mean, Carlo, many people will always compare White Rose Transmission with The Sound.
No, not at all. I learned so much more about music and got more confidence from working with Adrian. I guess the keyword is admiration. As I said we were balanced, I could criticize him as well as he criticized me sometimes that could end up in shouting as well. I remember the cover version of The Doors we did and I finished a bottle of red wine at 10 in the morning to get into the mood. After 20 takes Adrian still thought it was crap. Hahaha, at one point I hear his voice via the headphones saying in a most friendly way "Carlo, you are not Jim Morrison……….(a long pause) Freak! We were laughing, I finished a bottle coca cola and had two sandwiches, done, 1 take! If they want to compare White Rose Transmission with The Sound then it is just because we both had the same love for The Sound and I worked with the singer, didn't I?
You also got involved with Mark Burgess and Marty-Wilson Piper. I know that in the end we're all human but I can't help it thinking that this must flatter your ego.
It doesn't only flutter my ego, it shows that inside this huge world filled music there's a small scene of musicians who find each other and share their love amongst others for the same kind of stuff like The Doors, The Stooges, Bowie, Joy Division and many more to mention. Mark and I became close friends before he knew that I was involved in music. Marty and I became friends when I owned Red Sun Records and he wanted to bring a solo album out. Our telephone conversations were that long, because we had something in common, that I choose to fly him over, because that was cheaper. We became friends as well as Marty met Mark Burgess and Mark Burgess met Adrian Borland in my house. Yes musically I am more confident because of big brother Mark and my close friend Marty and off course Adrian, whenever they say it's good it must be good.
When Adrian passed away, you got the involvement from Frank Weyzig. Never thought about giving up White Rose Transmission?
Why should I give up something I love doing most? I love to sing and write, I love to work with inspiring people. I don't need success, I have success. We will never sell millions of albums, we might never play sold out venues, we will never reach the charts, but we might all end up in heaven! No never thought about giving up White Rose Transmission.
I hate to ask it but somewhere it seems that White Rose Transmission will never be the band that will get the respect it deserves to have, not?
Who told you that? That's what I hear so many people saying about bands like Joy Division, The Chameleons, The Sound and also about The Convent and White Rose Transmission. Let me tell you this, there are thousands of people who bought our albums, I will never behave as if they don't count at all. I have many fan letters saying how much they love our music, we should never give up. I have received so much respect from people around me, from journalists, dj's and most important from all our fans around the globe, what more can I expect from music? I don't deserve more and no one ever will hear from me that I deserve more, I'm a blessed man, yes I am.
I hear in your current sound a lot what I would call the melancholic wave touch, not?
Yes, absolutely Didier! Good description. I'm born melancholic. Many mix that up with dark and depressed. I am a happy person because I learned my lessons, but I can also cry of happiness, because I'm so privileged in this life. I am going to be married with a wonderful girl, I work as a teacher with the most wonderful souls, maybe I become part of their lives and I worked musically with the people I really respect. Let me describe the "mellowness" in music with a line from Dead Guitars; "When I sing I dream out loud, flashed by emotions all dried out" I mean to say that all my words come from emotions, weather high or low. That's where the soul hit's the ground and where our music is based upon.
Recently you made a live album. Why exactly did you make this decision?
We loved the recordings so much and we never brought out anything live. Frank as always did a great job getting it together and mixed. Our fans love it.
Coincidence that it is an album recorded in Germany? I mean for some reason it seems like your music is having more success over there.
The scene for our music is bigger, also because there are many more people living their anyway. With the Convent we were very successful in Germany, also White Rose Transmission sold quiet well.
I once described Adrian Borland a melancholic troubadour…I have the intention to name Carlo Van Putten as well. Happy with that?
Yes definitely, I'd love to be named on that list! Right underneath Ady!
What's your favourite record of all time and please state why?
Talk Talk's " the colour of spring, because it's timeless and Mark Hollis can make even up tempo songs sound mellow and "Space oddity" by David Bowie because that's where it all started for me
With whom wouldn't you mind to be alone with in an elevator for 8 hours and what would you do then?
I'd love to be with many people as possible inside that elevator. All those I met, I love and those who inspire me in this life. I would pull the breaks and hope we could capture this moment.
Do you have a special message to our readers?
Go and buy our music & embrace the world!
Didier BECU
07/06/2011
---