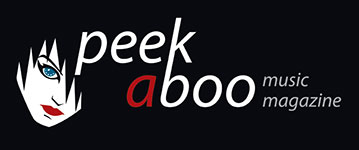 like this news item
---
---
Every army is only as strong as each separate soldier. No one is more aware of that than Supreme Commander and Beat General Thomas Rainer who gathered an international fan army around him that is more than ready to follow NACHTMAHR into battle.
The name of the last studio album "Semper Fidelis" ("Always faithful") has long since become the creed of the Imperial Industrial destroyer – an oath reaching entirely new dimensions with the brand new EP "Can You Feel The Beat?".
Having only recently returned to the Austrian grounds from a triumphal campaign in Australia, the imperialistic propaganda machinery already is under full steam again – as usual.
The remix competition surrounding the bone dry EBM tribute "Can You Feel The Beat?" caused a worldwide uproar and resulted in an impressive total of 97 contributions from far and wide – a worthy monument for the boiling Electro underground on this planet.The two victorious remix warriors DIRTY BIRD 13 and POPULATION now have the honor to ride into the NACHTMAHR remix battle alongside such long-running and prestigious heavyweights such as [GRENDEL], SUICIDE COMMANDO or [X]-RX.
Releasedate : 21st October 2011
Tracklist
01. (Wo Ist) Dein Gott?
02. Geräuschplatten
03. Nenn' Mich Wie Du Willst
04. Can You Feel The Beat?
05. Can You Feel The Beat? (Grendel Remix)
06. Can You Feel The Beat? (Uberbyte Remix)
07. Can You Feel The Beat? (Dirty Bird 13 Remix)
08. Verräter An Gott
09. Verräter An Gott (Suicide Commando Remix)
10. Verräter An Gott (X-RX Remix)
11. Verräter An Gott (Memmaker Remix)
12. Rise And Fall (Patrick Damiani Remix)
13. Can You Feel The Beat? (Rioters Anthem By Population)