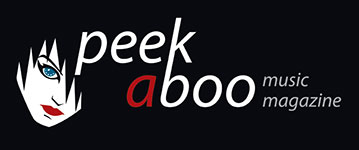 like this news item
---
---
The next release on Medical Records (MR-007) will be Guyer's Connection. It should be available in about a month.
Guyer's Connection were a Swiss duo that started making electronic music in 1982. Tibor Csebits and Philippe Alioth were merely 14 and 15 years old and were armed with simply 2 synths, a drum machine, and a 4-track tape recorder. They are best known for their highly-sought after self-produced and released album "Portrait" in 1983. It is now considered a classic minimal synth pop masterpiece.
Several other members joined the band in 1984 and worked together for some time. Philippe Alioth has been very active in the music business writing, producing, and running a Swiss studio as well as running a Swiss label (Sonic Content). This extraordinary collection of tracks was discovered in a dark recess of Philippe's achives of 4-track tapes in his studio. The tapes were recorded from 1982 to 1984 but were rediscovered in 2005. A portion of the songs were restored/remixed/remastered.
The German record label Kernkrach released the tracks in 2005 in a limited viny-only pressing of 330 copies. This sought-after release has long been out of print.
Medical Records in collaboration with Philippe Alioth is proud to present another presentation of these glorious tracks. Featuring 13 tracks (including several never before released and a few reworked versions of tracks released in 2005), and is for fans of minimal synth, electro-pop, flexi-pop, and the like.
The LP features newly created front and back artwork.
Presented on 180gm green vinyl in a limited edition of 600 hand-numbered copies.
The other coming releases are:
MR-008 OGI
MR-009 Lou Champagne System
MR-010 Dalek I
MR-011 Axxess
Medical Records is available at Wool-E-Shop.