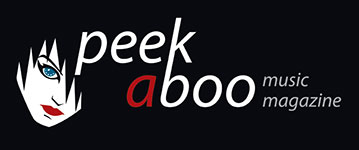 like this news item
---
---
Krystal System launches video for 'Nuclear Winter'.

Available now is a brand new KRYSTAL SYSTEM video, "Nuclear Winter". The cybernervous video, which a lust for the eye, holds a motorbike sequence in the beginning of the clip which was made on a wasteland near Paris. The ride itself was shot in the south of France around Cassis, roughly 700 kilometers further. "We were lucky we didn't cross any cops on the road...", so the band told their label.

A free download for the "Nuclear Winter" track is available here.
The track for the video is taken from KRYSTAL SYSTEM's "Nuclear" album on Alfa Matrix.
The French duo KRYSTAL SYSTEM aka Bonnie (female vox, guitars) and Seven's (male vox, synths & bass) are based in Paris and bring a mix of metal guitar riffs, industrial beats and fast catchy synth sequences. Add to that Bonnie's provocative juvenile filtered female vocals (both in English and French) backed by Seven's harsher voice.

Their "Nuclear" album is also released as a deluxe double-CD limited carton box edition with poster and a bonus CD featuring several exclusive remixes by the duo itself as well as the unreleased cyber punk cut "Dead World", plus a selection of fruitful collaborations between KRYSTAL SYSTEM and artists like the famous Japanese DJ Taiki, their neighbors TREPONEM PAL and PUNISH YOURSELF, DJ's Ethan Fawkes and DJ Drill/Edrive69 or yet label mates masters IMPLANT andAMGOD.