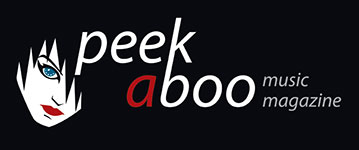 like this news item
---
---
Medical Records is happy to announce that MR-009 will be Lou Champagne System "No Visible Means".
It should be out in about a month or so (likely less).
Here is the description:
Originally self-released in 1984 on Pterodactyl Records, "No Visible Means" is the work of Canada's own Lou Champagne.
Lou Champagne was active the Ontario music scene and also performed with other local musicians from that region as well.
The "Lou Champagne System" was the real-time guitar synth solo act of Lou Champagne. Due to his knowledge of electronics, he was able to link his guitar, synth, and synthetic drums into a working one-man solo act that was playable with floor switches and pedals.
The overall effect was the sound of a full band. "No Visible Means" was recorded in 1981-1982 and mixed in 1983.
It consists of 9 works of unrelenting sonic bliss.
The music can be described as synth-heavy, textural punk with a very diverse palette of styles drizzled in for a truly unique listening experience.
"Don't Say I'm Here" opens the album with a bang showcasing Lou's angular guitar effects and emotionally powered vocals.
"Propaganda Frustration" is a thick, modulated affair with overtones of minimal disco and motorik motifs that commands attention on the dark dancefloor.
"Machine Muzik" is a standout track with effects-laden jagged guitar hooks drenched in a haze of electronics.
From beginning to end, "No Visible Means" is a synth-punk masterpiece and will surely appeal to connoisseurs of the darker, synth-based outer limits of post-punk and jagged guitar-heavy new wave.
Available in the past only in limited quantities from Mr. Champagne himself, "No Visible Means" has been long out of print.
Medical Records is proud to reissue this LP with original reproduction artwork. Original ¼" analog tapes were restored, transferred, and remastered by George Horn at Fantasy Studios in Berkeley, CA.
This reissue is officially licensed from Lou Champagne.
LP also includes original "nuclear circuit map" as an additional insert (with lyrics on flipside of insert).
Presented on high quality 180gram white vinyl in a limited edition of 1000 hand-numbered copies.