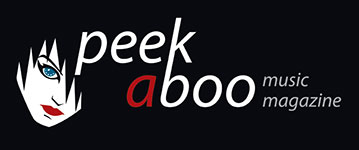 like this news item
---
---
"Raging and dancing", an anthology by Minimal Compact is now out on Cherry Red records.
Back in 1981 there was no such thing as world music, but Minimal Compact infused their music with the feel of their home country, even though they were based in Belgium and signed to Brussels Crammed Discs.
Raging and Dancing is the first career spanning Minimal Compact anthology.
Band-approved with liner notes that include an interview with founder member Samy Birnbach, it takes them from 1981 to 1987, when the band called it a day after issuing their meaning-laden overhaul of Led Zeppelin's Immigrant Song
Along the way, they worked with members of Wire, Tuxedomoon, John Fryer (producer of The Cocteau Twins and M/A/R/R/S). Their covers were designed by luminaries like Neville Brody and Eno/David Sylvian designer Russell Mills.
Minimal Compact were post-punk at its most exotic and danceable.
Raging and Dancing features:
Statik Dancin / To Get Inside / Babylonian Tower / Cold Life / Morpheus Secrets / Next One Is Real / The Well / Not Knowing / My Will / When I Go / Low Flight / Late Night / Everything Is Wonder / New Clear Twist / Immigrant Song