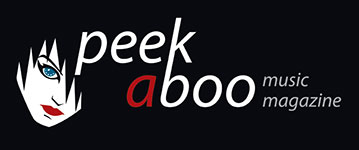 like this news item
---
---
Following the release of 'TOTAL: From Joy Division To New Order' in early 2011 and the
surprise success of "Lost Siren" track 'Hellbent', New Order are proud to announce the release
of 'The Lost Sirens'.
Featuring a truly eclectic mix of electronica and guitars in the way only New Order know how,
'The Lost Sirens' features eight tracks which were recorded during the sessions for "Waiting
For The Sirens Call" and are all previously unreleased. 'Hellbent' features on 'The Lost
Sirens' in it's original non-radio edit form (as per TOTAL) and 'I Told You So' is a previously
unreleased mix.

Tracklisting
side A:
01. I'll Stay with You 02. Sugarcane 03. Recoil 04. Californian Grass
side B:
05.Hellbent 06. Shake It Up 07.I've Got A Feeling 8.I Told You So
Featuring Bernard Sumner, Peter Hook, Stephen Morris and Philip Cunningham.
The minialbum will be released on 16/12/2011 and will be available as a vinylLP with the CD-version included in the packaging to satisfy both CD- & vinyl-lovers.
UPDATE (12/2011): the album has been postponed - a new release date isn't confirmed so far.