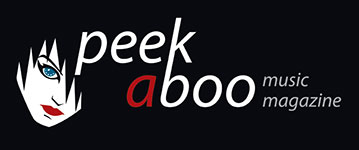 like this news item
---
---
12 December will see the release of the 1-track single "Imhotep" a track previously available as a bonustrack for fans only.
With this single Sopor Aeternus & The Ensemble Of Shadows are attending to a chapter from their 2004 album "La Chambre d'Echo" and use this radical revision to transform an almost entirely electronic song into a dramatic, chamber-music danse macabre.
Reduced to the bare bones, only accompanied by percussion, a death-bell and two string-players, the fabulously eerie Saint-Varney-of-the-Dead is singing a sad lament of suffering and pain, and demonstrates once again that Sopor Aeternus & The Ensemble Of Shadows are still entirely beyond comparison.
Available as a 1-track CD-single (limited to 407 copies for shops) and a one-side vinyl 12" (limited to 307 copies for shops) on 16 December.
The vinyl version comes as classy black 12" vinyl (160g) in cardboard box with elaborate (laser-engraved) etching on the B-side, printed inner sleeves and hand-numbered by Anna-Varney Cantodea.
Pre-order it at your favorite (Wool-E) Shop