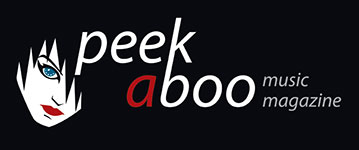 like this news item
---
Progress Productions release previously unreleased EP with classic synthpopact Children Within.
22nd of August 2011, 11:50
---
Classic swedish synthpopact Children Within has been more or less under the radar since the release of their album "Freedom Of Choice".
However the bands mastermind Joakim Thureby has never stopped making music. This EP called "Spotlight" was recorded shortly after the time of "Freedom Of Choice" but for different reasons it never saw the light of day... until now.
The famous trademarks of the band is all present on this release. Danceable, catchy and with strong production.
"Spotlight" is for sure to become an instant hit on all the electronic pop dancefloors all over the world.
Progress Productions are pleased to bring this band out of the dark and again into the.. Spotlight.
Beside the original mix and a brilliant dancefloor version we are treated with remixes from Robert Enforsen (Hype/Elegant Machinery) and Fiberpunk. Also the wonderful slow track "My Thoughts Belong To No One" is included.
One of the classic bands of the worldwide famous "swedish synthpop 90:ies era" return in style.
"Spotlight" will be released 14th September 2011.
Tracklist:
01. Spotlight [bright light]
02. Spotlight [redirect.fiberpunk]
03. My Thoughts Belong To No One
04. Spotlight [enforsen´s wish]
05. Spotlight [album version]
And if you haven't noticed so far, Children Within have uploaded a brand new song 'They Are Here Now' for free download at their official webpage.