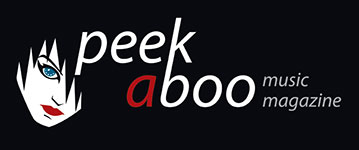 like this news item
---
---
Zweieck Recordings announces the release of two essential releases.
On June 17th 2011 Haujobb will break the 8 year period of silence.
The new sound is called "Dead Market" and it´s the preview to the full length album "NEW WORLD MARCH", coming out september 2011.
After touring with Recoil with his project Architect, which lead to the official Remix for Depeche Mode in collaboration with Alan Wilder it is about time for Daniel Myer and his long-standing colleague Dejan Samardzic to pitch the electronic music world into chaos.
No one else than the living legend Paul Kendall mixed the single version.
Paul is famous for his Mute-fame as various classic acts like Depeche Mode, Nitzer Ebb, Wire or Renegade Soundwave owe their sound to this man.
And other release to look forward to is the newxest Patenbrigade Wolf. It's called 'schallplattenunterhalter' and it was back then the official term for official disk jockeys in the german democratic republic.
This term was chosen simply to avoid the English 'disk jockey'. As only a certified spu was permitted to spin in front of a bigger audience.
On this limited ep they present 4+1 banging electro-smashers ranging somewhere between gdr-educational tv, (n)ostalghia and seminal future electronics. Including on this new EP there will be a brand new pop song with the hilarious name "Der brigadier trinkt bier".
Be quick as it's limited to 500 copies, in (n)ostalgic gdr-7"-single-design plus 7" cover!