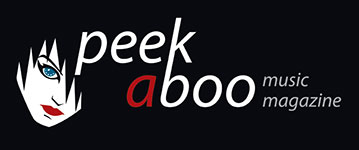 like this news item
---
A Split-Second re-released their first official tape demo 'Stained Impressions' on Minimal-Maximal
16th of March 2012, 09:38
---
In combination with their growing popularity and 2012 Tour, A SPLIT-SECOND re-released their first ever release " STAINED IMPRESSIONS "(MM007LP), out on MINIMAL>< MAXIMAL.
This is vinyl only release in a limited edition of 520 hand-numbered copies, 180 gram vinyl, plus insert. The first 200 copies will be available on white vinyl!
The making of...
1984 was a pivotal year for A Split-Second. Originally a new wave high-school band playing covers and a few own compositions, the first line-up disbanded as composer, singer and bass player Marc Ickx went more electronic with a primitive sequencer and drum computer.
Without previous studio experience, he started recording "Stained Impressions", a demo tape recorded in single takes with cassette-to-cassette overdubs.
In between recordings he met with Chrismar Chayell, an old classmate who had a small multi-track recording studio. Chayell had already recorded among others the full length Twilight Ritual album "The Ritual", and offered to produce and record five of the songs at his studio. The first five songs on "Stained Impressions" were recorded there. Chayell also arranged and played a keybord part on "Teargas and Champagne", marking the beginning of what was to come for A Split-Second.
The songs also mark a transition, songs like "Hunger" and "Neurobeat" were written by Ickx for the previous line-up, of which "Neurobeat" was the only song to make it to the debut album "Ballistic Statues". From the other songs, parts of titles and lyrics were picked up for later material, and "Resignation" bacame the blueprint for "Rigor Mortis". Most of the other songs are largely improvised in a search for the new direction Ickx' songwriting was heading for.
Largely raw and primitive, "Stained Impressions" provides an interesting look into the genesis of one of the most influential alternative electronic bands of the 80's, and the variety and experimentation that marked this era.
A SPLIT-SECOND - Stained Impressions 2012 Tour (so far)
23.03.12 A Split-Second @ Nieuwe Nor - Heerlen – NL
24.03.12 A Split-Second + DAF + more @ 10 years Electric Tremor / BeatClub, Dessau, D
05.05.12 A Split-Second + more @ Bodybeats Fest / Zappa, Antwerp, B
25.08.12 A Split-Second + more @ Infest Festival / University, Bradford, UK
Sound snippets of Stained Impressions can be listend to on the link below!