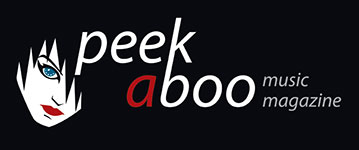 like this news item
---
---
Ronny Moorings, founder of Clan Of Xymox, has a 'secret project'! At the REWIND festival in Ghent, he told Peek-a-boo that the band is "working on a new album, which will not be a typical album. It's a surprise so I don't want to say anything more. It will be something that I or Clan Of Xymox have never done before..." We suspect that this strange release will take place on Ronny Moorings's Birthday, 20th of May 2012... Stay tuned!
In the short interview, Ronny also explained that he first decided to cover "Heroes" from David Bowie when he participated to the anniversary show at WGT in Leipzig. He recorded the song to have a backing track for the performance and the result was so good that he decided to release the song and to include it in concert setlists.
Watch the video of the interview made before their show in Ghent, followed by a live video of "A Day".
The pictures of the concert by Xavier Marquis can be found here.