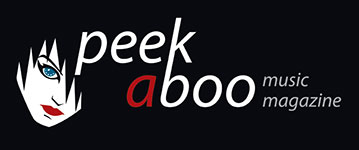 like this news item
---
---
San Diego's dark-electronic duo AAIMON released their debut full-length this week.
The self-titled album follows a string of internet releases, remixes, and the highly-praised Flatliner EP in 2012 (Tundra Dubs / Artoffact Records). Earlier, tracks from the new album were leaked by Exclaim!, UnReal, Side-Line Magazine, and I Die: You Die.
AAIMON is a challenging record that draws inspiration from classic acts like Coil, Swans and Throbbing Gristle but is also influenced by new lo-fi witch-house electronic musicians such as oOoOO and Salem. The duo have called it the culmination of a year's work and "the exact album we wanted it to be." The album is released worldwide on Artoffact Records in both a 1CD and 2CD editions, as well as a digital download available on iTunes on December 10th. A vinyl version of the album is in the works for early 2014 release.
AAIMON have appeared live at SXSW as well as Calgary's Terminus Festival, and have also shared the stage with oOoOO, King Dude, Suicide Commando and Thieves Like Us. They recently remixed Aesthetic Perfection for Metropolis Records. The duo will perform at LA's Complex venue on January 12th to debut the album live.